Every wedding needs a fun element that can lift the tempo of the crowd and add elegance to the décor. These balloon centerpiece ideas show that with the right arrangements, balloons will add a touch of elegance and style to your event and will surprise your guests for their uniqueness. Amazing artists around the world are gaining notoriety for creating masterpieces with balloons. Decorating with stylish balloon arrangements in a wedding is a new trend. Whether you are planning a classy and subdued wedding atmosphere or a fun and vibrant one, these amazing balloon table decorations will fit perfectly.
Elegant Wedding Balloon Centerpieces
These unusual and stunning balloon table decorations will win your admiration instantly. They're chic with high stylization or unique arrangements in a variety of subtle and bold colors. Combine them with candles, flowers, or Mason jar décor as the main centerpiece for the wedding party table or as a centerpiece for every guest table. Either way, these balloons will add class and extravagance!
Transparent Balloons with White and Crystal Design
Image Credit: afteryesweddings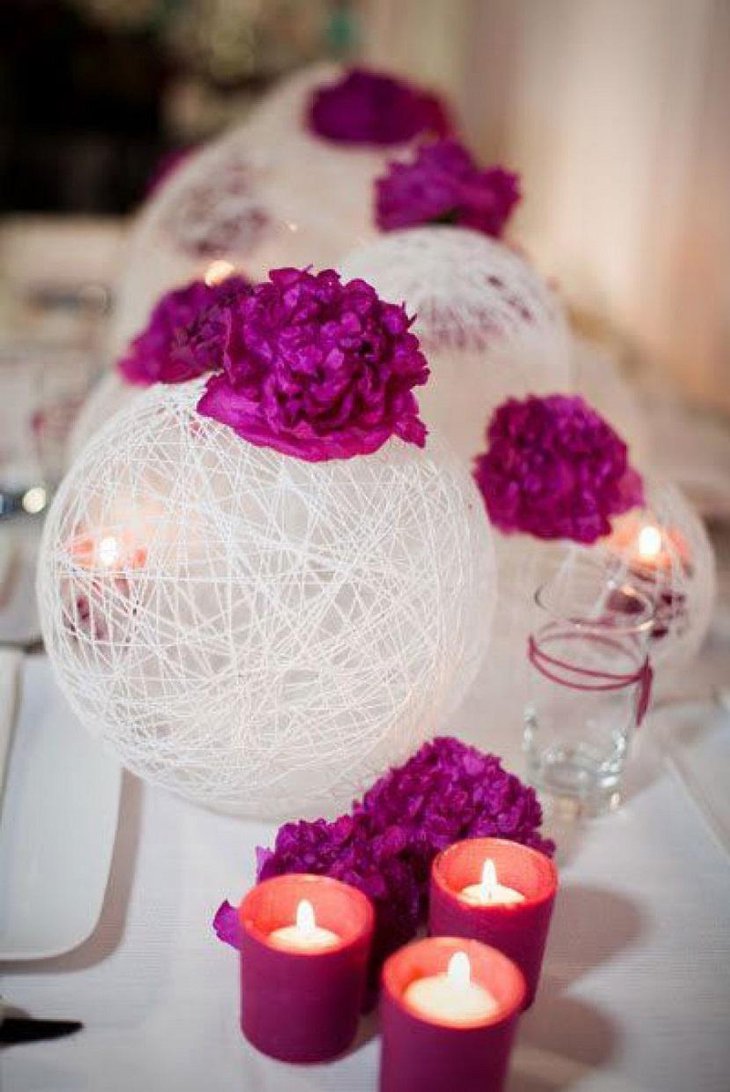 Balloons Above with Floral Embellishments and Candles
Image Credit: orange-events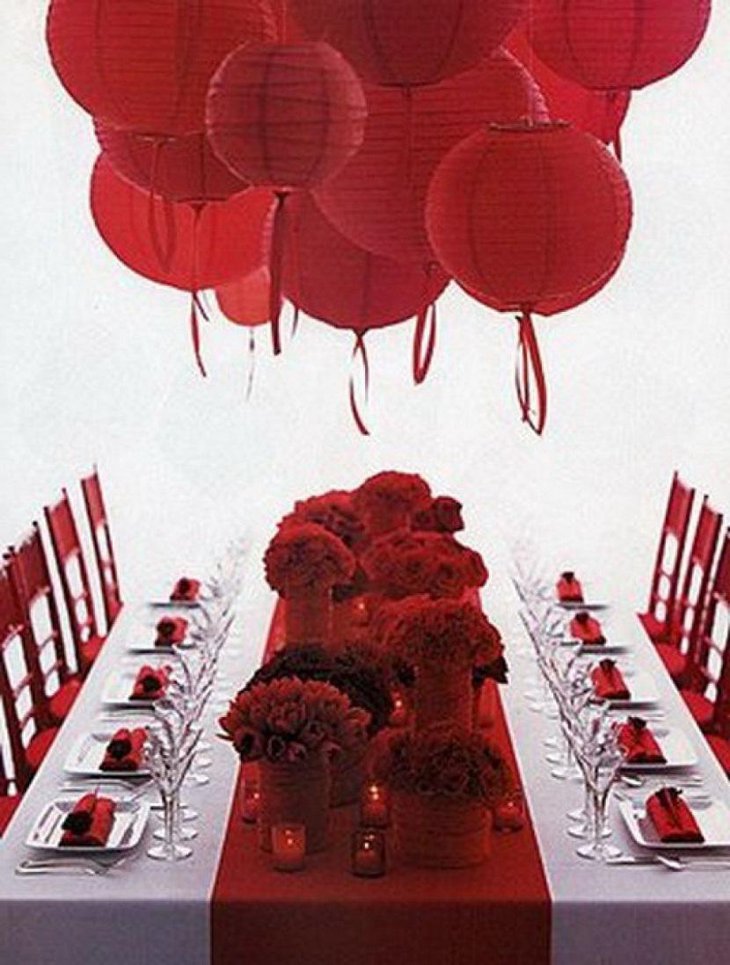 Red Paper Lantern Balloons
Image Credit: new-weddingdesign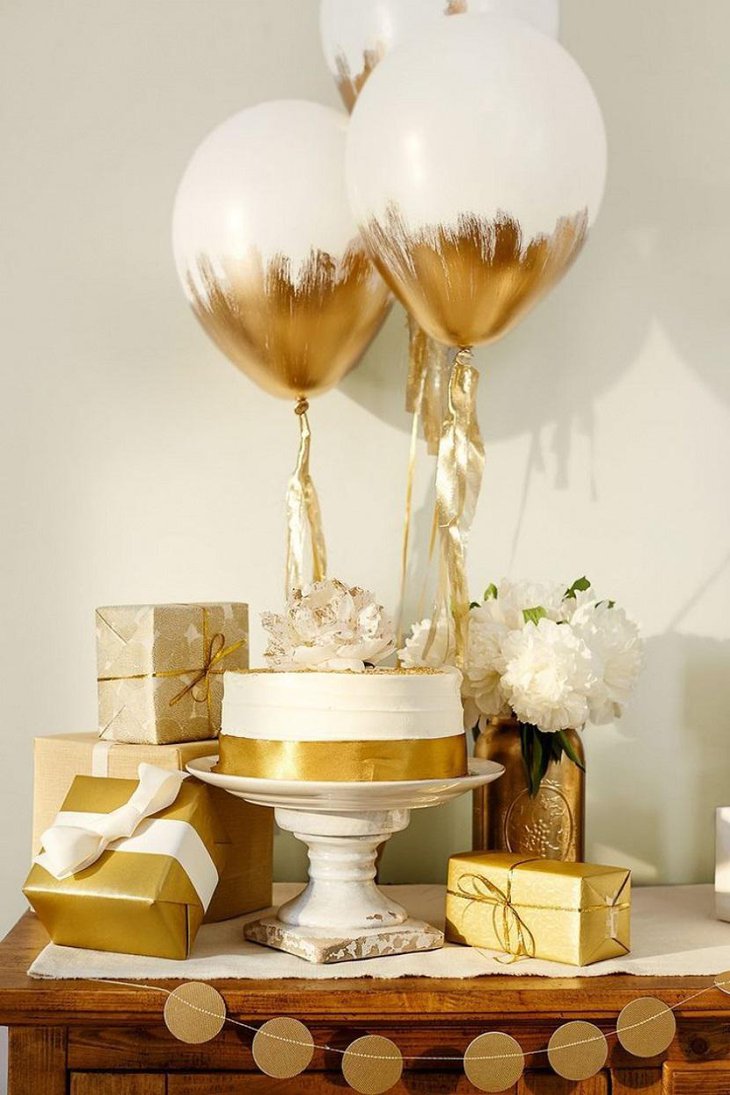 Golden Balloons and Décor
Image Credit: isteku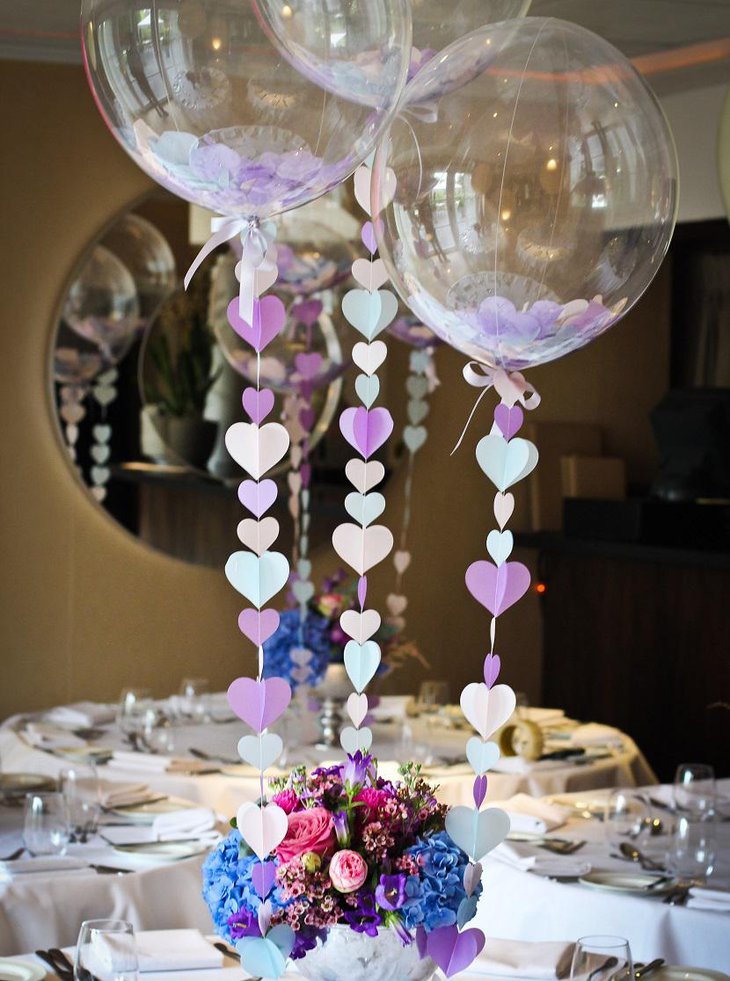 Transparent Balloon Filled with Flower Petals or Papers
Image Credit: pinterest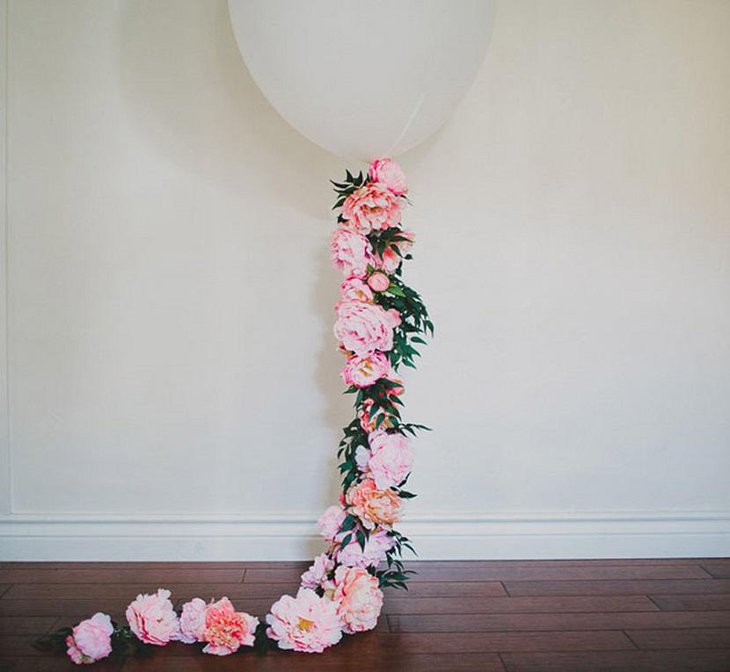 White Balloon with Floral Tail
Image Credit: unabodaoriginal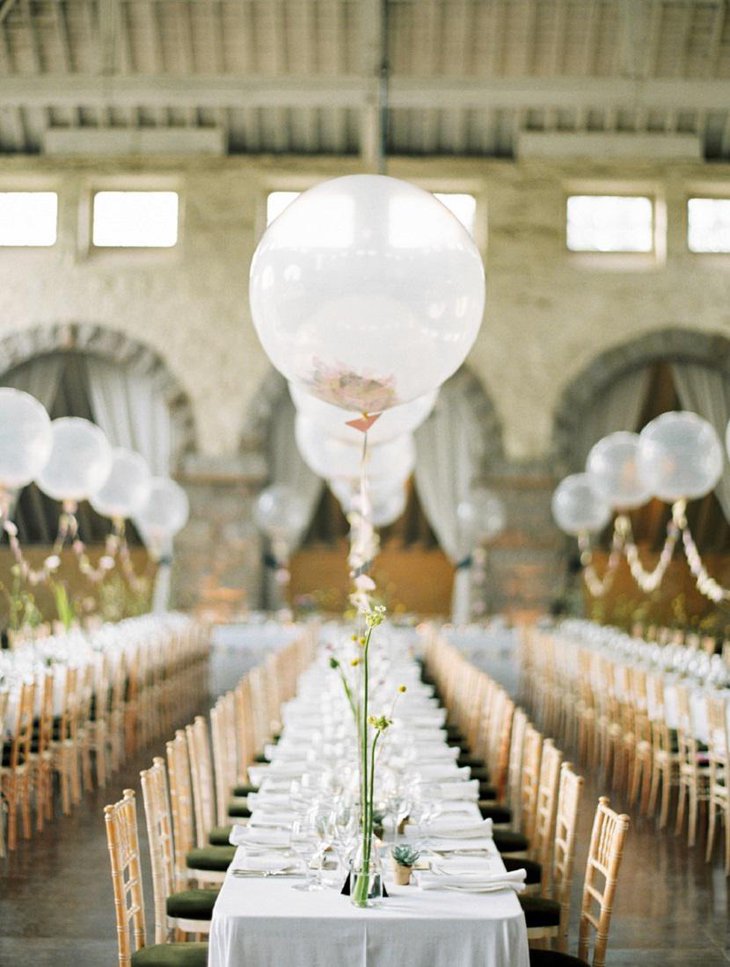 White Balloon, Floral Arrangements, and String Light Arches
Image Credit: pinterest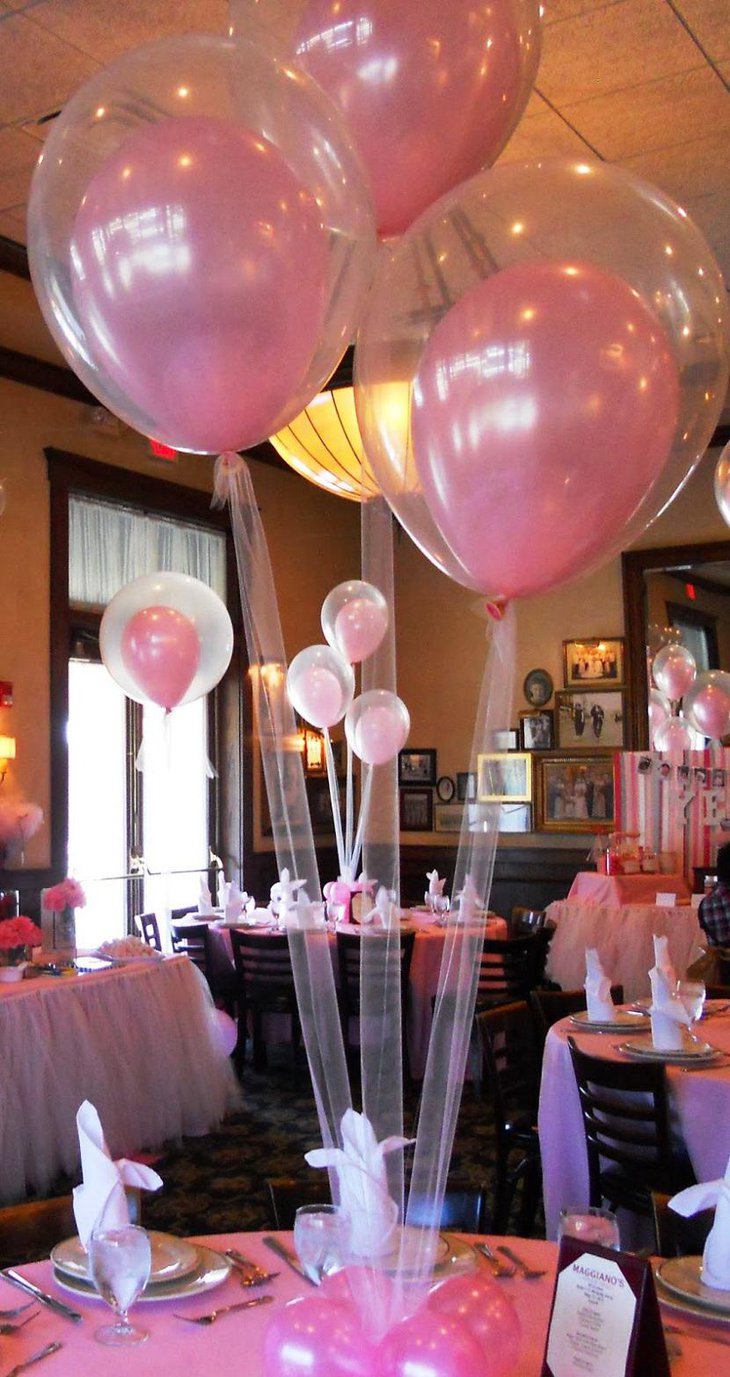 Balloons inside Balloons!
Image Credit: photosmile
Hot Air Balloon Centerpieces
When balloons aren't enough of a decoration on their own, dress them up into quaint or sleek hot air balloon replicas! All you need is some netting and a basket of flowers or wedding toppers. Arrange the toppers in an empty basket to create a scene of the couple taking off into the sky for adventure. Hot air balloon creations are cutting edge in décor and will add the panache to your party.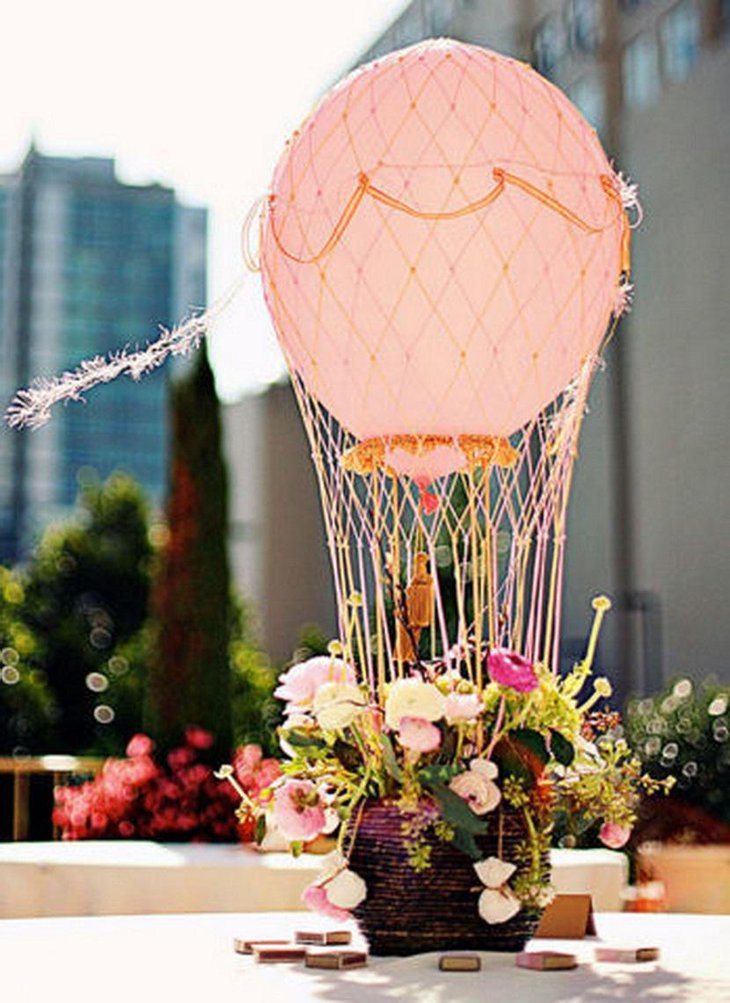 Hot Air Balloon Centerpiece with Floral Basket
Image Credit: crnobelo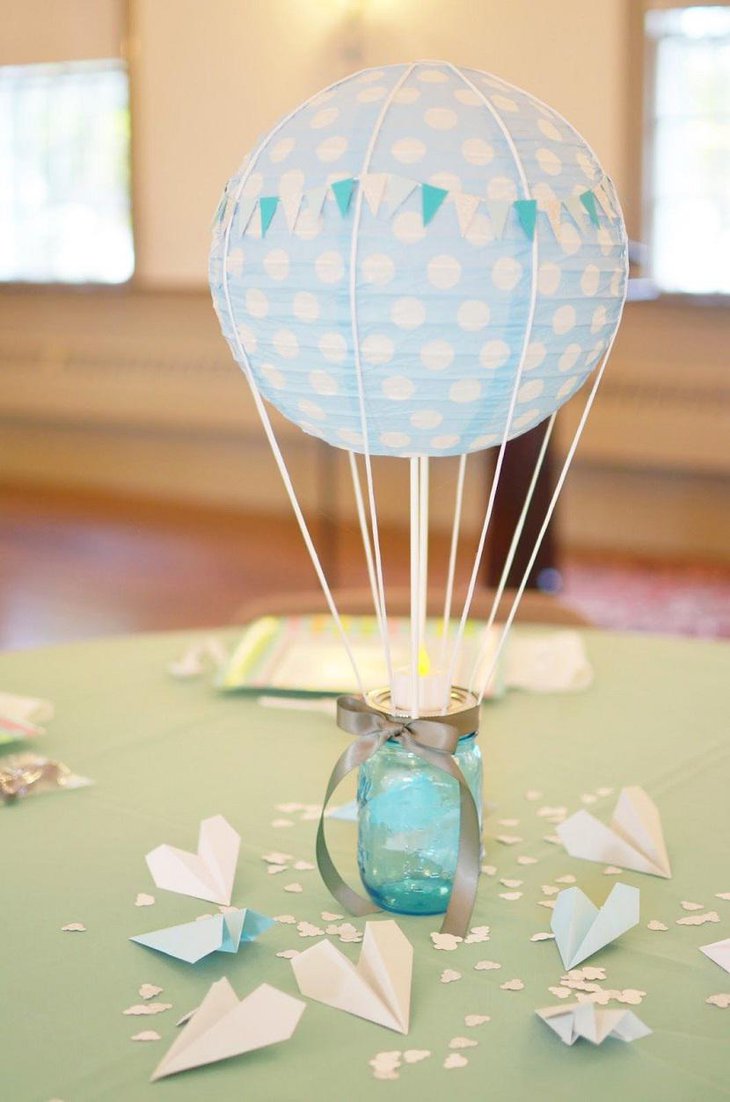 Paper Lantern Balloon Centerpiece
Image Credit: pinimg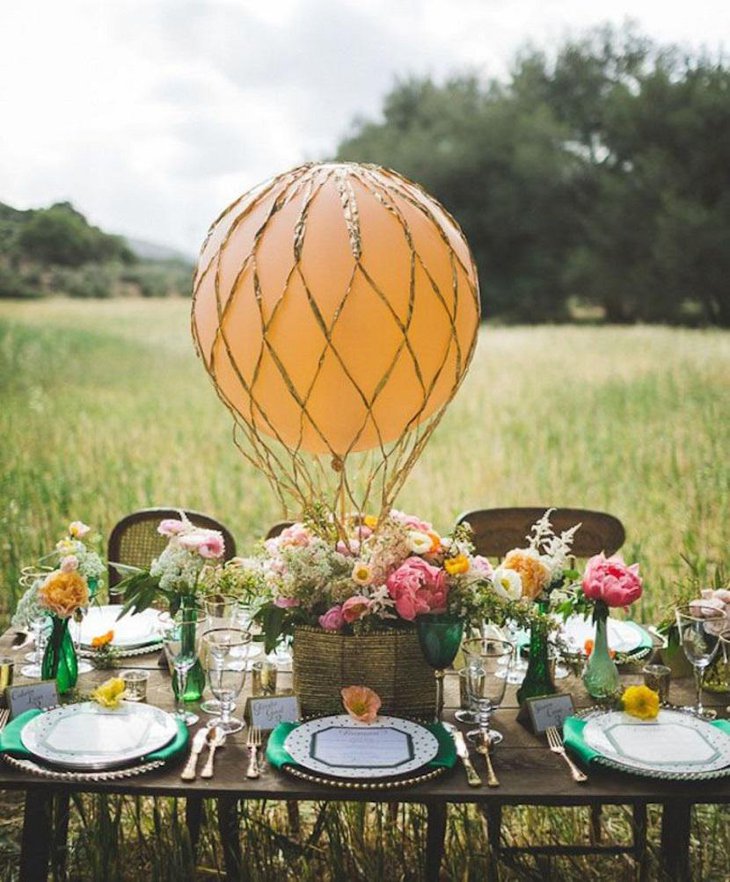 Color Coordinated Floral and Hot Air Balloon Basket
Image Credit: cloudinary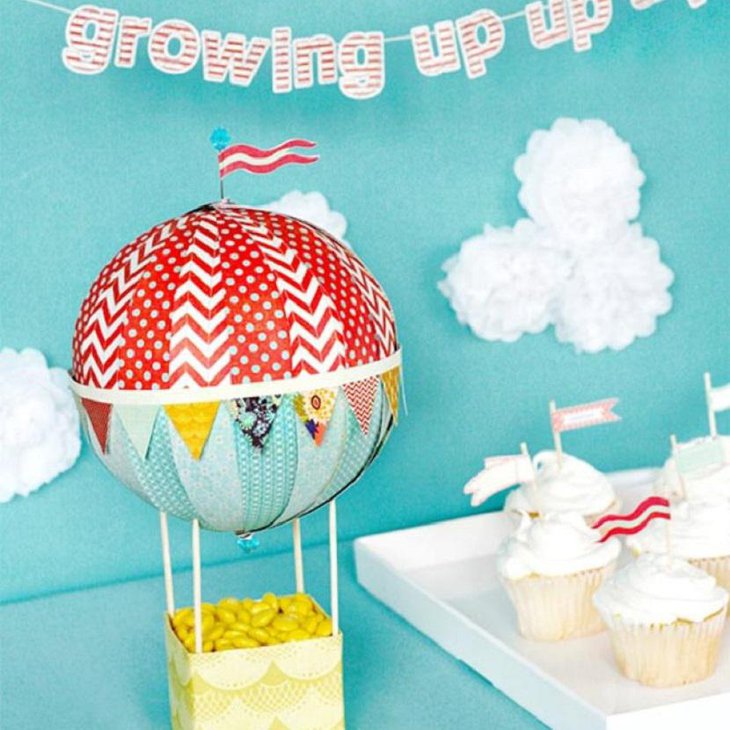 Designer Balloon with Snack Basket
Image Credit: potterybarn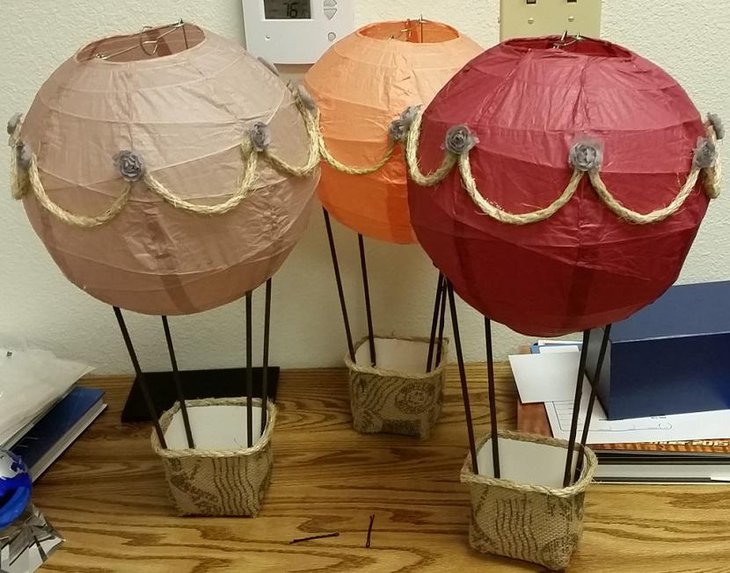 Embellished Paper Lantern Hot Air Balloon
Image Credit: christyplata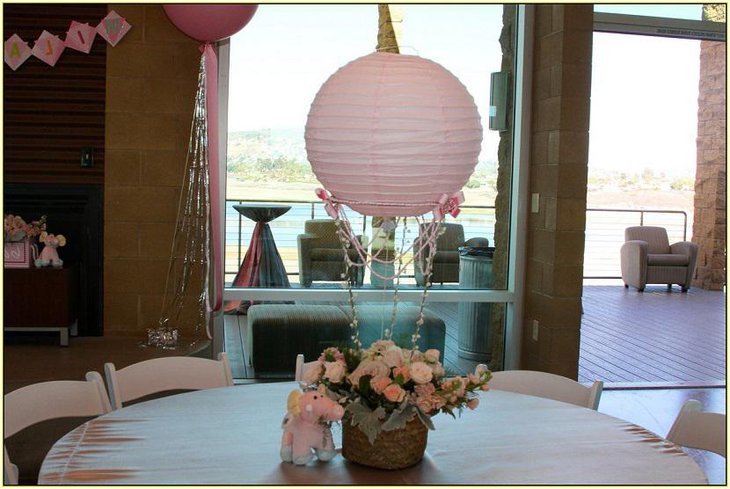 Pink Paper Lantern and Floral Arrangement
Image Credit: britneykim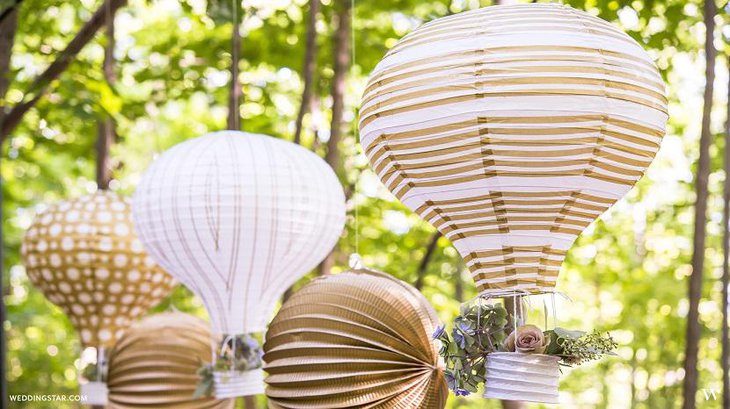 Shaped Paper Lanterns with Hanging Baskets
Image Credit: weddingstar
Balloon and Flower Centerpieces
These balloons are lightly decorated and mostly on their tails. With simple color coordination and floral embellishments, these balloon centerpiece ideas add a cheerful, alluring ambiance to your event with less preparation.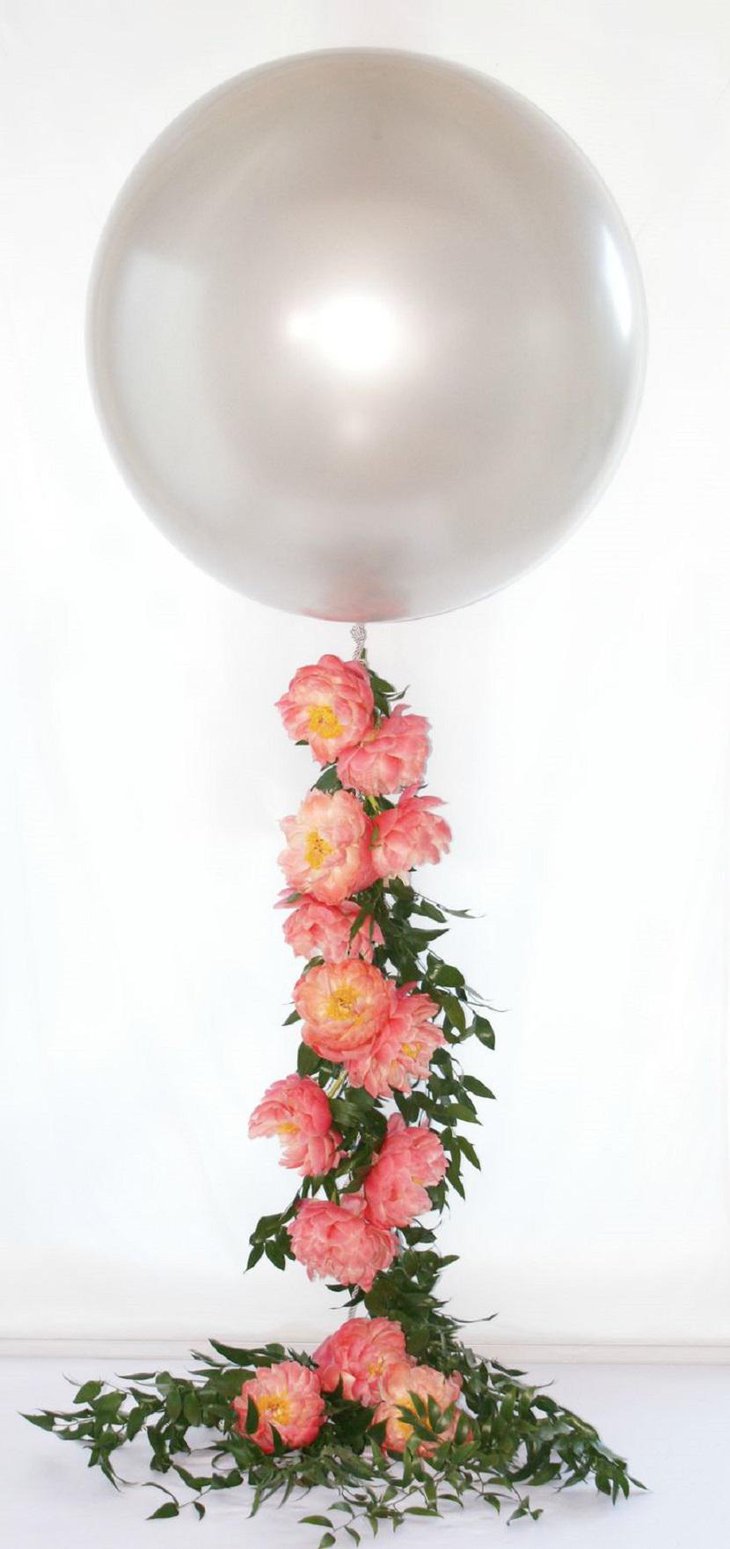 White Balloon with Floral Tail
Image Credit: pinterest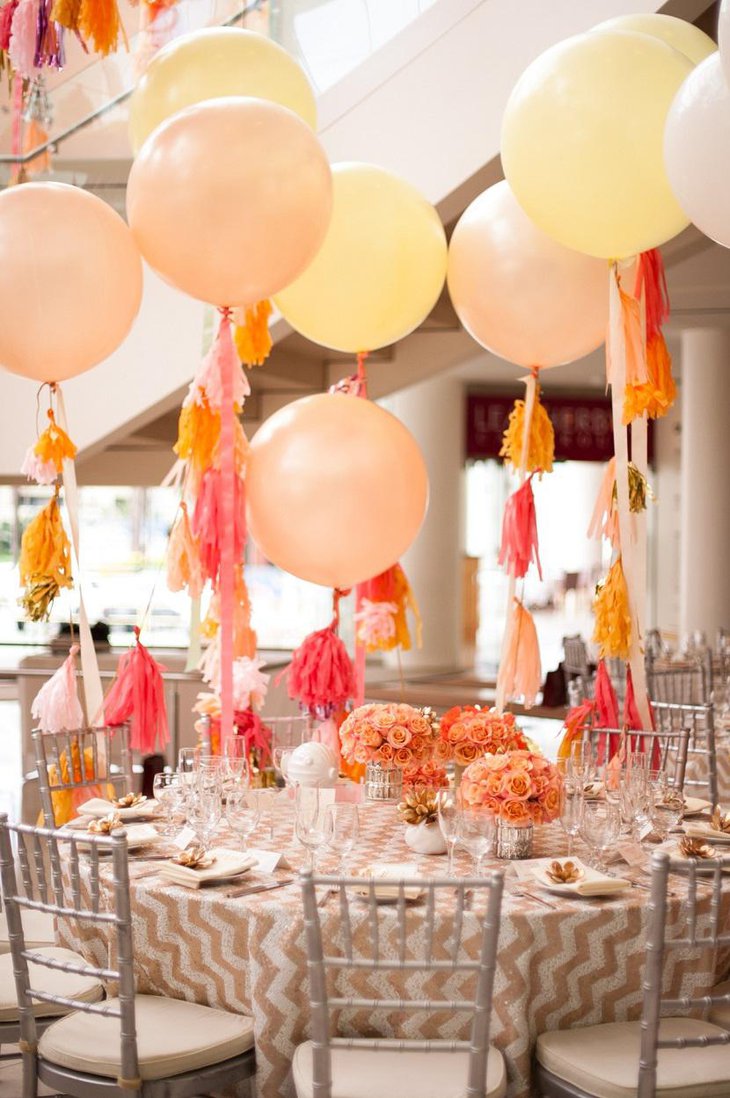 Color Coordinated Balloons and Tassles
Image Credit: onewed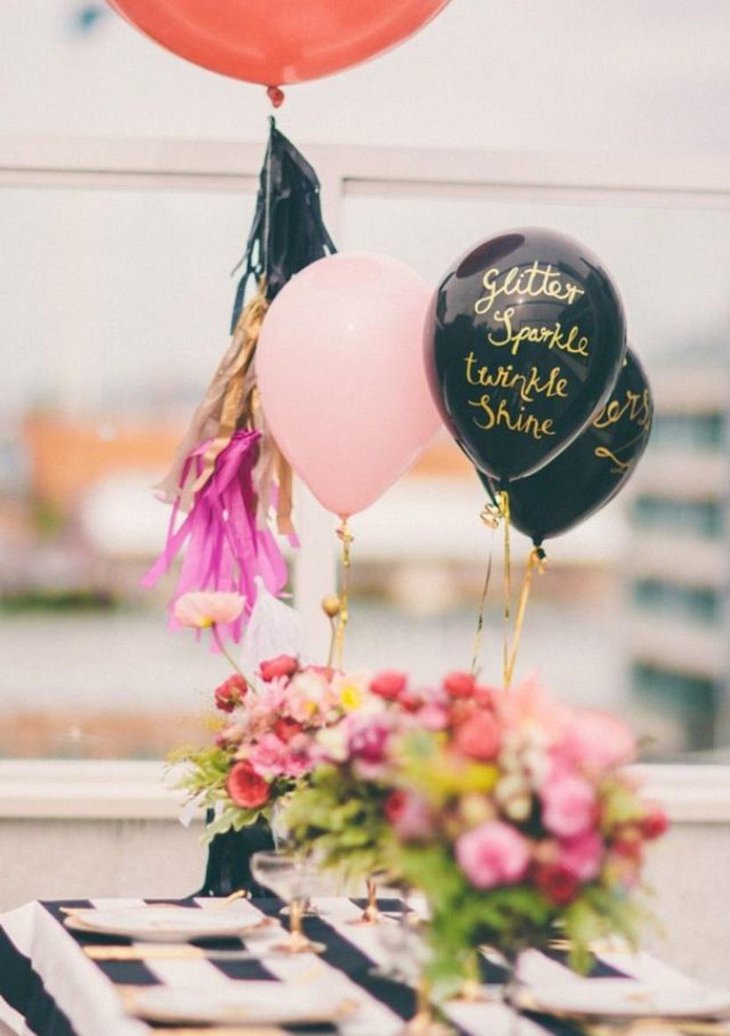 Glitter Print Balloons with Tassels, Tablecloth, and Vases
Image Credit: nousdecor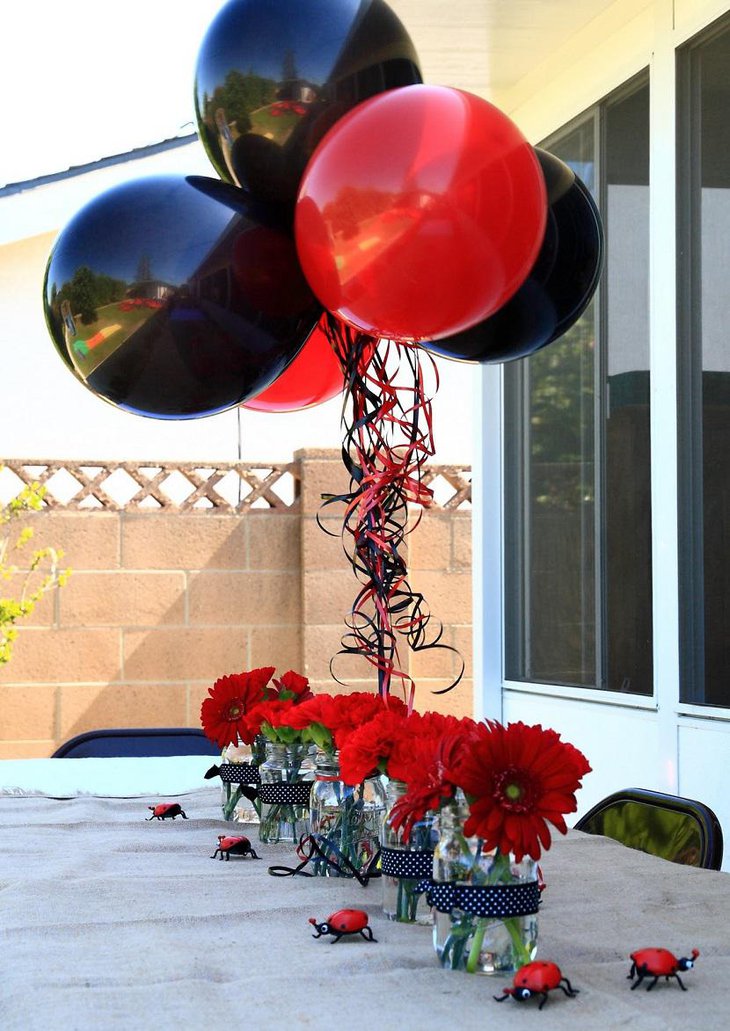 Color Coordinating Balloons and Ribbon Tails
Image Credit: pinterest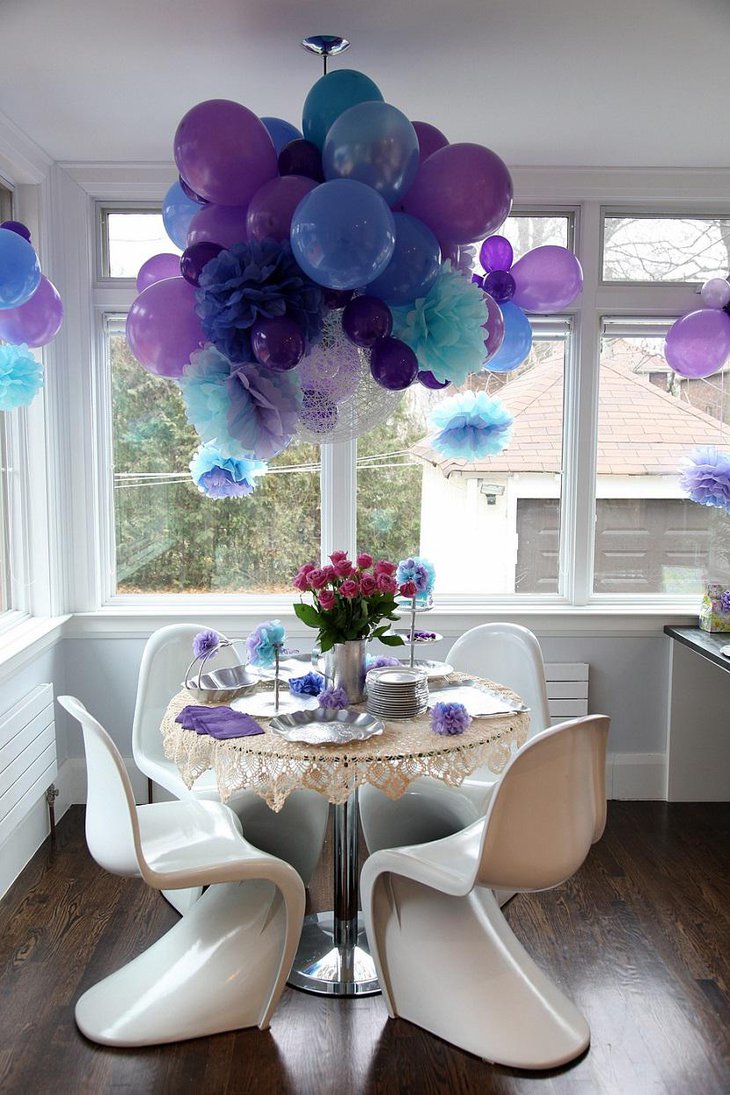 Balloon and Flower Pompoms
Image Credit: wordpress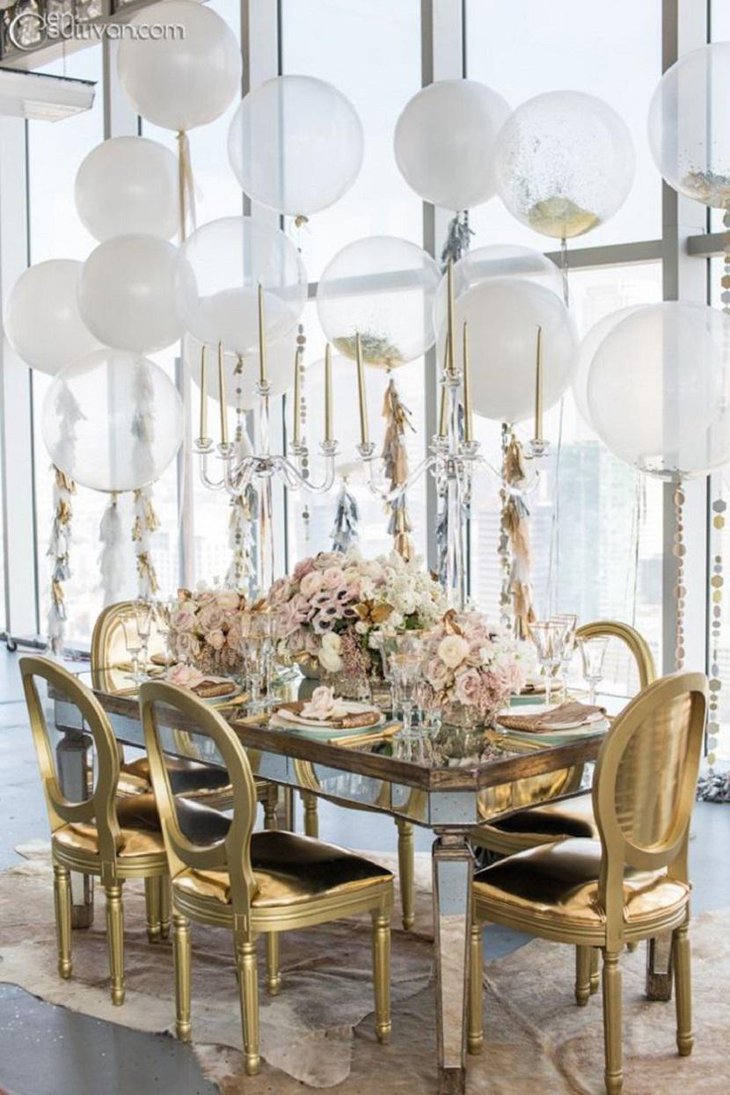 White Ghost Balloons with Golden Tassels at Golden Décor Table
Image Credit: lrss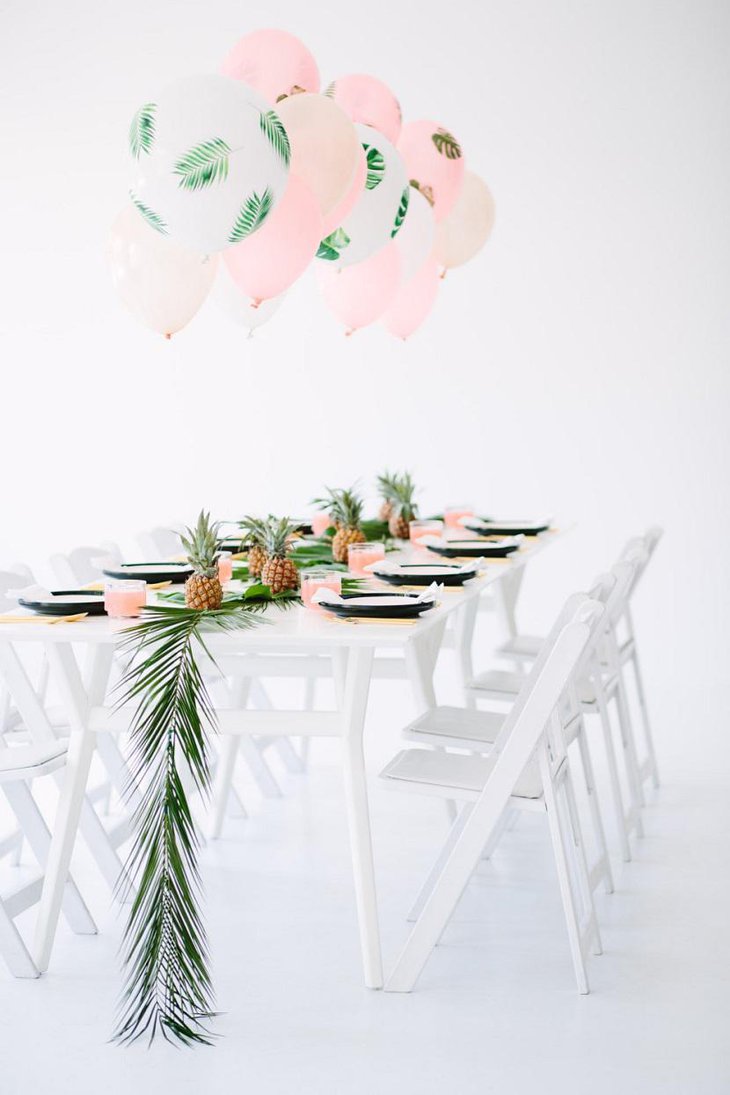 Flora Printed Balloons with Matching Runner
Image Credit: moderndame
Artistic Balloon Centerpiece Ideas
These balloons are arranged to form a fun shape, such as the bride and groom or a flower. Practice your balloon artistry with these room decoration and centerpiece ideas. Your guests will adore these creations almost as much as they do the couple!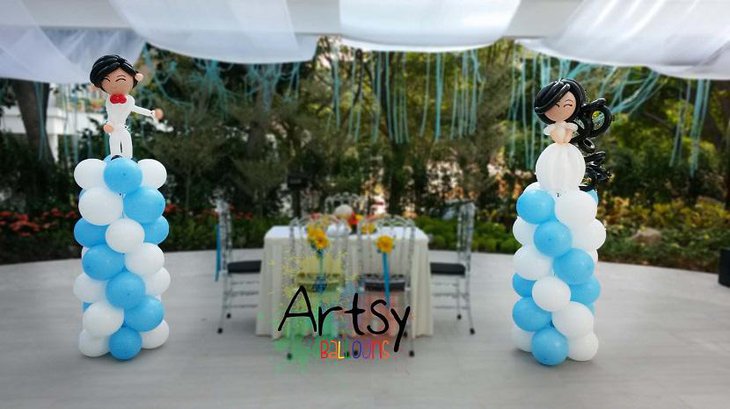 Bride and Groom Balloon People
Image Credit: wordpress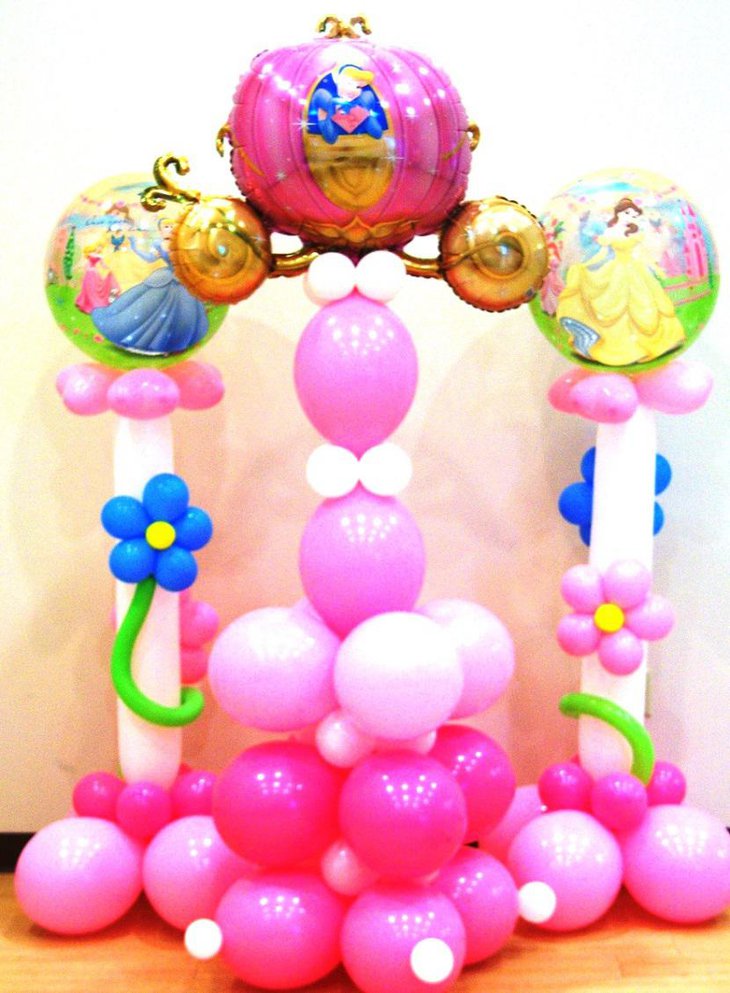 Balloon Arbor Idea
Image Credit: celebrateitballoons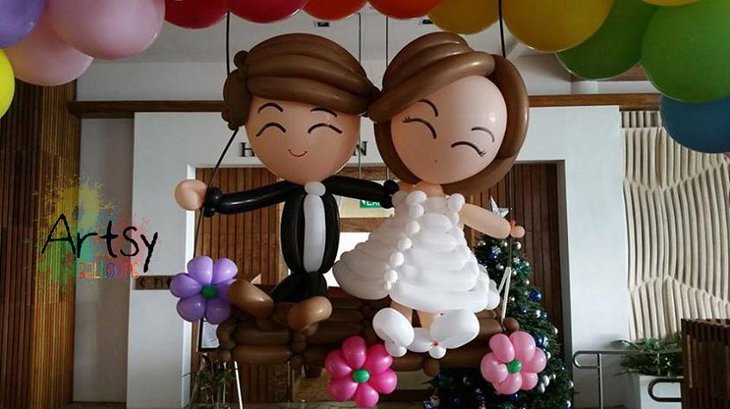 Balloon Bride and Groom
Image Credit: wordpress
Posing Bride and Groom
Image Credit: wordpress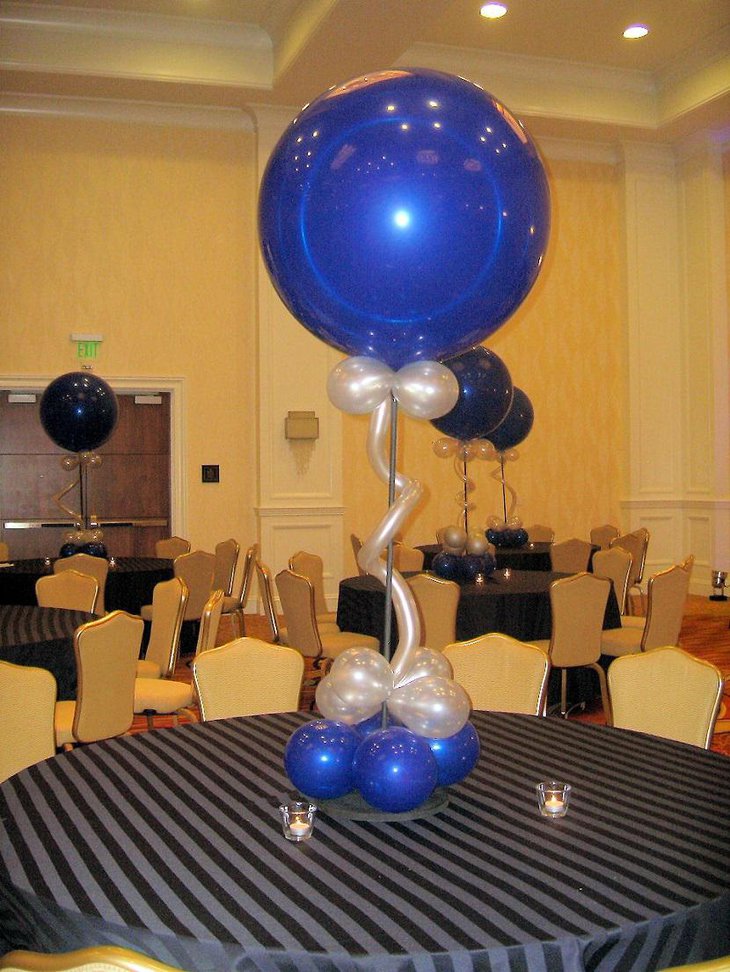 Balloon Shape Centerpiece
Image Credit: balloonscape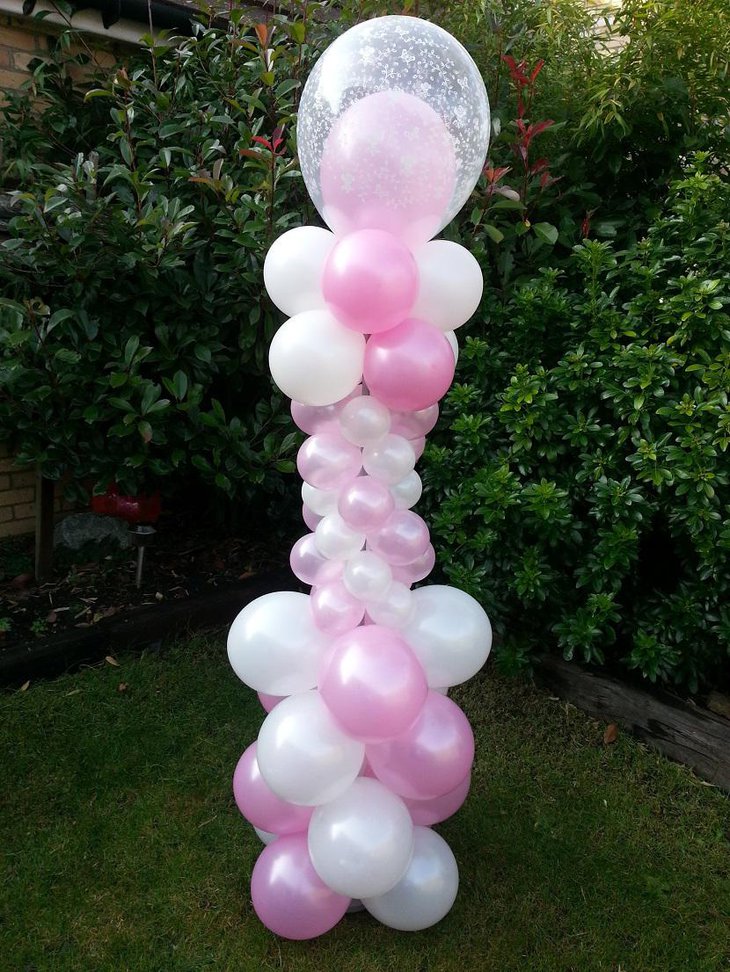 Balloon Tower
Image Credit: balloon-wizard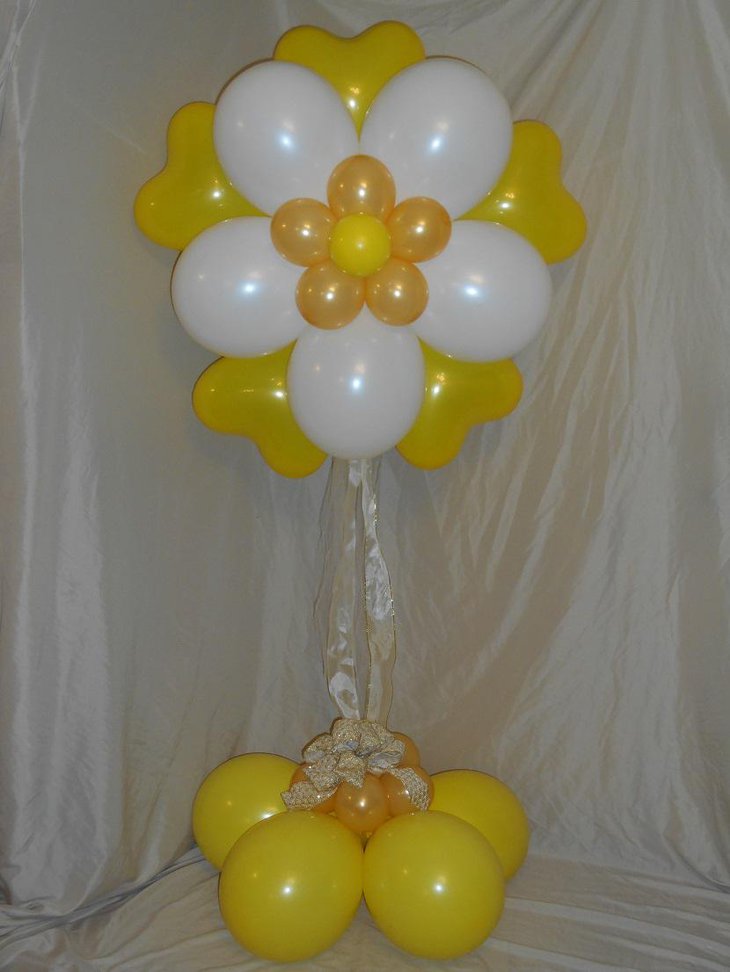 Balloon Flower
Image Credit: wordpress
Multi-Colored Balloon Centerpieces
As we've seen, some of the most pleasing balloon centerpiece ideas have used more than one color of balloon. Simply finding the right color combination can make the artistic statement you're looking for. Leave them floating above the table or add streamers or ribbons for tails.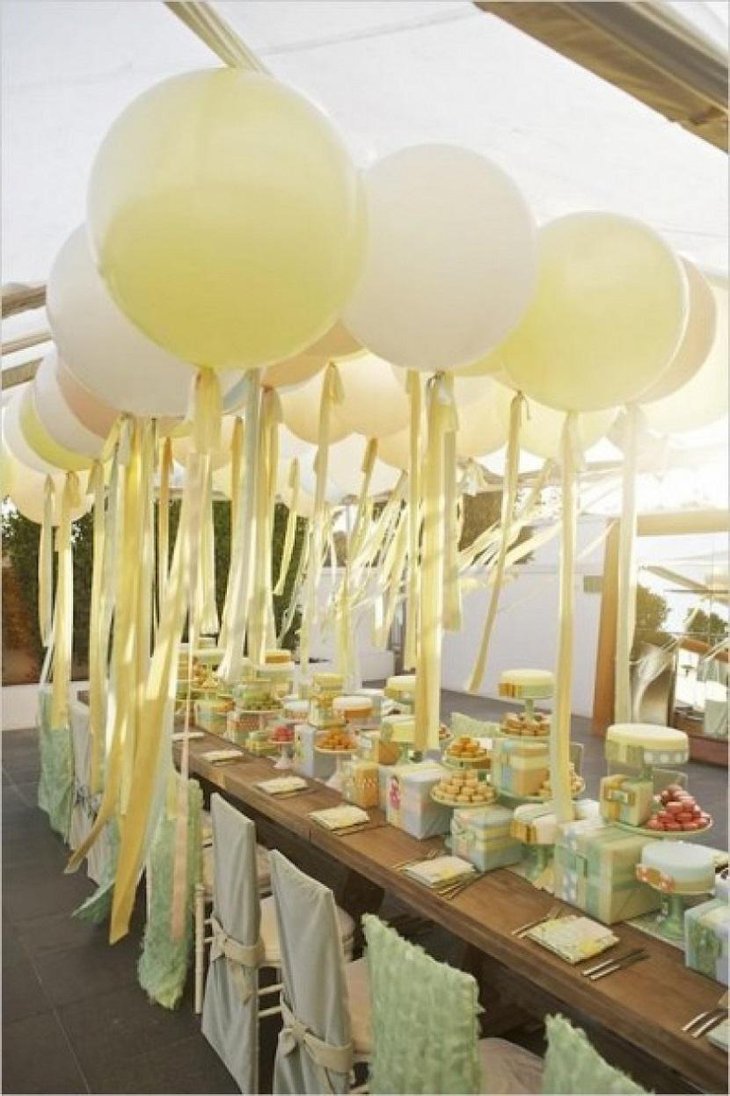 Complementary Pastel Balloons with Streamers
Image Credit: vedu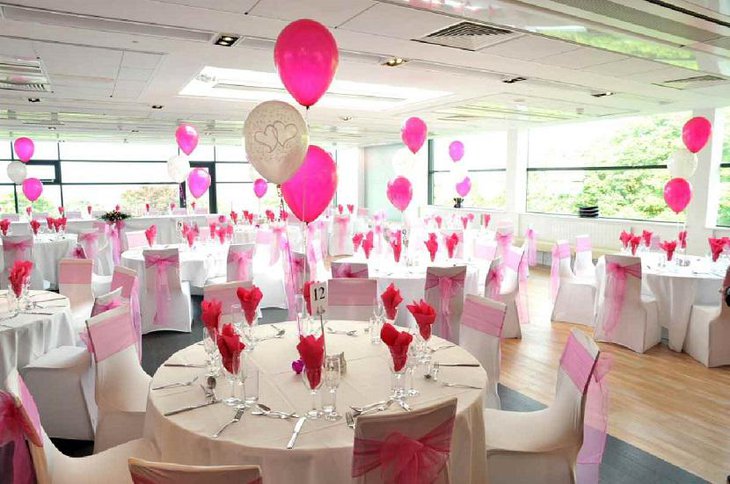 Pink Balloons with Printed Balloon Accents
Image Credit: winterbluemusic

Balloon in Balloon Centerpieces
Image Credit: blogspot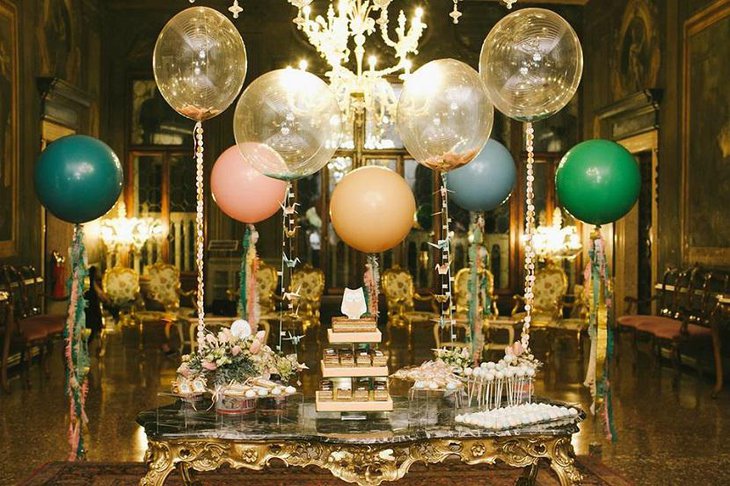 Multi-Colored Golden, Blue, Pink and Yellow Balloon Wedding Centerpiece
Image Credit: styleandthebride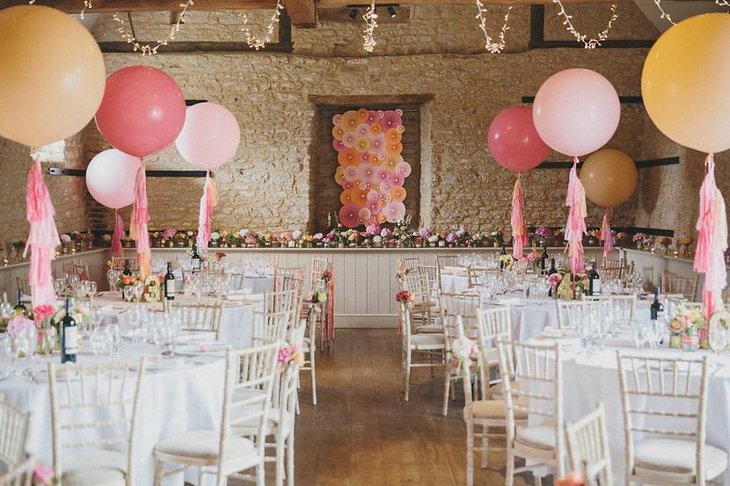 Multi-Colored Balloons and Tassels
Image Credit: wordpress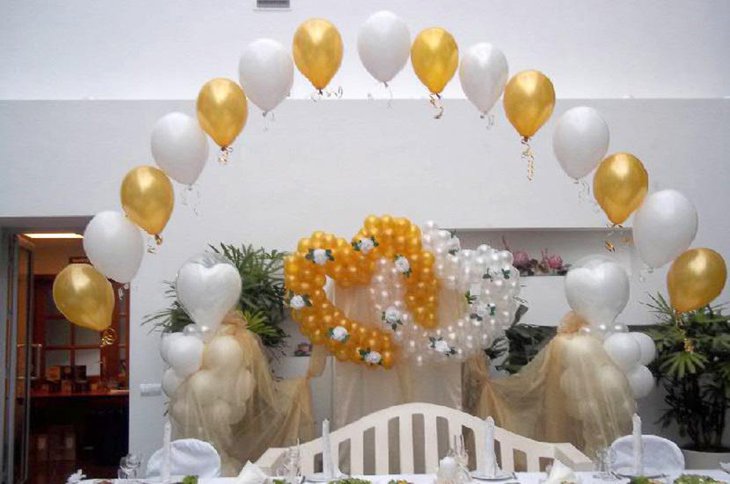 Alternating Color Balloon Arch and Shapes
Image Credit: newkaliningrad
We hope these balloon centerpiece ideas will revolutionize how you view balloons and inspire you to use them as part of the classy décor at your wedding. They are easy to make and will cost less than other centerpiece ideas. Enjoy creatively arranging your designer or vibrant balloons and let the celebration begin!