Wedding table centerpiece selection is a daunting task for most 'soon to be' wedded couples as there are hundreds of 'nitty gritties' related with proper selection of centerpieces. A wedding table centerpiece is one of the primary features of a wedding decor and you should not ignore this aspect when planning for other wedding related things. Here is presenting below 21 tips that will help you choose the best table centerpieces for wedding. With these mentioned tips, we are sure you will be able to carry out a perfect wedding that you have been waiting for all your life! Do look and get started!
1. Search magazines and books for different wedding table centerpieces and maintain a record of it
The first tip coming your way is to search lots and lots of books and magazines that are dedicated to weddings and keep these filed for future reference. Records help you choose from a wide variety of wedding themes, to designs of tables, to food and table centerpieces too. Keep reading these in your spare time and store such wedding table centerpieces ideas that catch your attention from the very first go.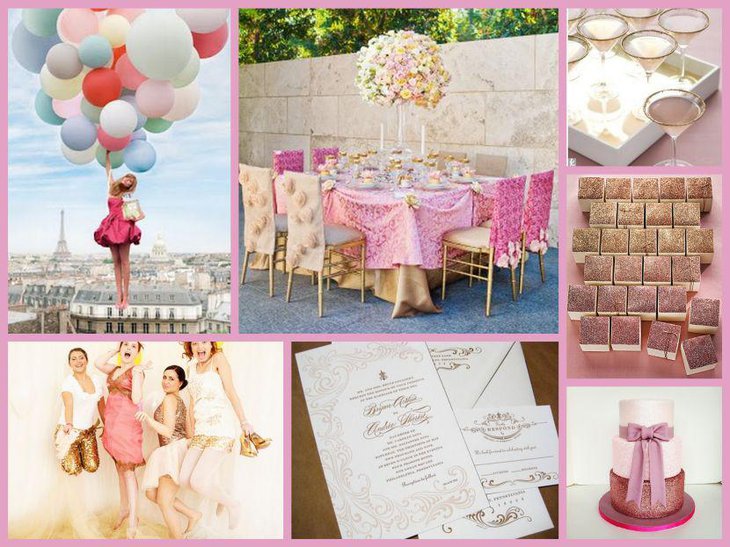 Image Credit: epizzod **2. Choose medium sized centerpieces for wedding tables** For your wedding tables, you should look for such wedding table centerpiece ideas that are medium sized and aren't too big or tall so as to obstruct the view. A very big or tall
wedding table centerpiece
may block the view and it may pose a hindrance for guests that may have difficulty conversing with each other. Small to medium **wedding table centerpieces ideas** suit wedding tables the best as these are easy to place as well as do not block view.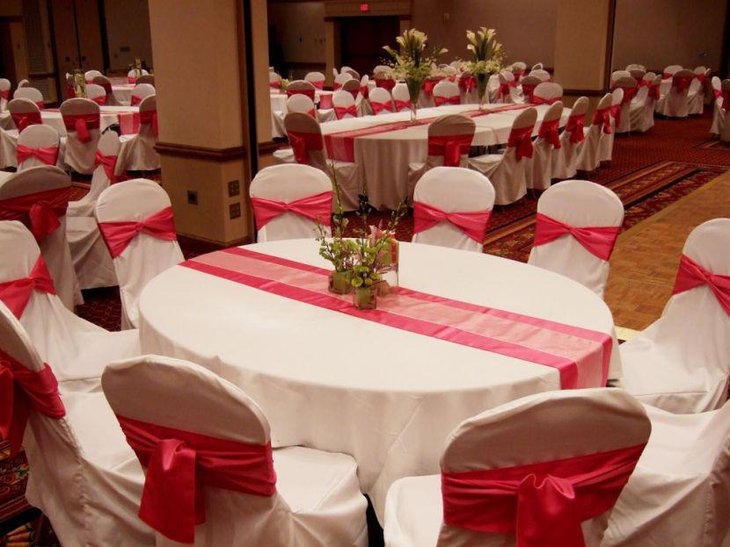 Image Credit: [ushelpingus](http://tomm.ushelpingus.com/wp-content/uploads/2015/08/reception-wedding-centerpiece-ideas.jpg) **3. Choose such centerpieces for wedding tables that are simple in design** The more simple your **
wedding table centerpiece
** is, the more likely it is to look elegant and classy. Simple designs suit every kind of wedding decor and look stylish too, without being too loud. Also, simple **wedding table centerpieces** come at prices much lower than those that are more ornamental. Choosing simple table centerpieces for wedding can prove to be more beneficial to you.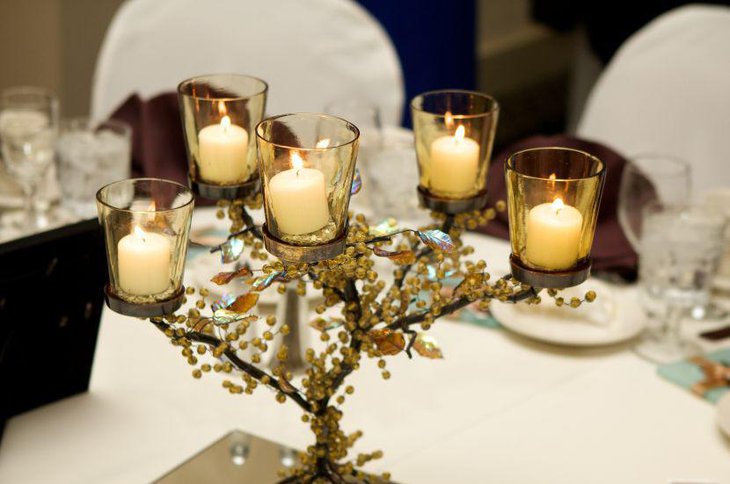 Image Credit: christmasgeek **4. Search for such flower centerpieces that smell mild and are not too strong** Strong smelling flowers tend to irritate the guests that are allergic to strong fragrances and this is the last thing you want on your big day. Therefore, try choosing such floral
wedding table centerpieces
that make use of lilies or sweet smelling flowers like roses, tulips and dahlias. Mild fragrant flowers are the best when you want to play safe and also, do not want to attract bees and other insects.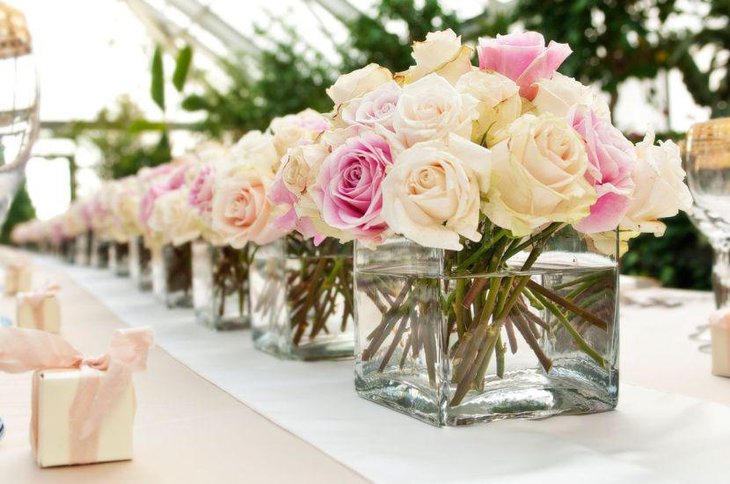 Image Credit: [ruiyichem](http://ruiyichem.com/wp-content/uploads/2015/08/wedding-centerpieces-collection-champagne-ivory-blush-rose-wedding-centerpiece.jpg) **5. Choose such table centerpiece ideas that make use of seasonal flowers as these are cheaper** If you are looking forward to having a budget wedding, try choosing seasonal flowers that you would be using on your centerpiece or as centerpieces. Seasonal flowers come cheaper than those that are not and are available easily at any florist shop. Flowers can be used as bouquet arrangements on tabletops or can also be coupled with candles and other accessories.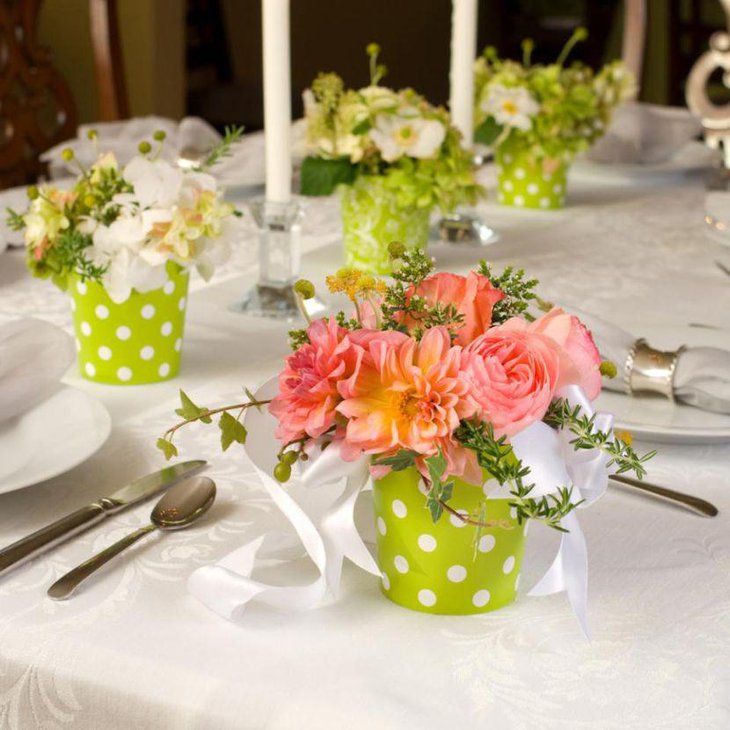 Image Credit: collectionweddingdresses **6. Table centerpieces for wedding must suit the table design and shape** Selecting wrong sized centerpieces can break the look of your wedding decor and hence, you must pay attention to the shape and design of the tables that are going to be placed on your wedding day. If your tables are round in shape, you must refrain from using more than one centerpiece and if they are large and longish in shape, you can place a number of centerpieces as you like.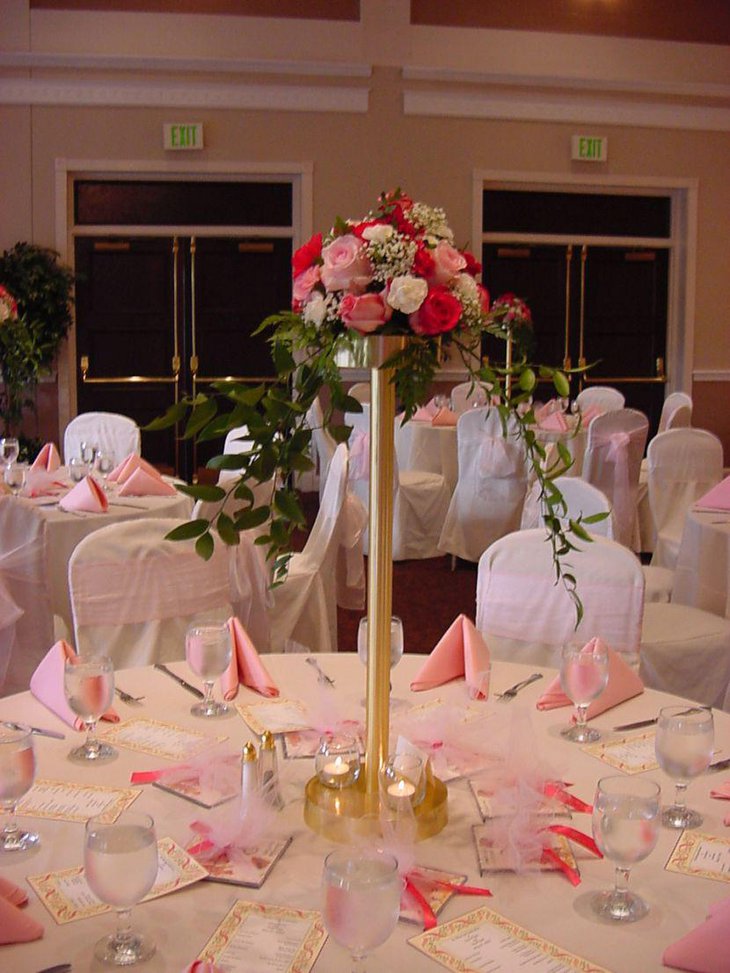 Image Credit: [raggedpoint](http://www.raggedpoint.us/Wedding-Reception-Decorations-Picture-Gallery/Wedding-Reception-Decorations-Photos-LG/5G-Wedding-Reception-Table-Decorations-Flowers-Tower-Centerpiece-01LG.jpg) **7. Think different and make use of feathers as wedding table centerpiece** Many of us do like to experiment once in a while, and weddings are the prefect occasion when you can try different things for dressing up tables. If flowers are not your choice, think of other accessories like bird feathers, candles, silk floral bouquets, chocolate fountain centerpieces and fruit bowls. Feathers these days seem to be popular with couples and are available in plenty of shades.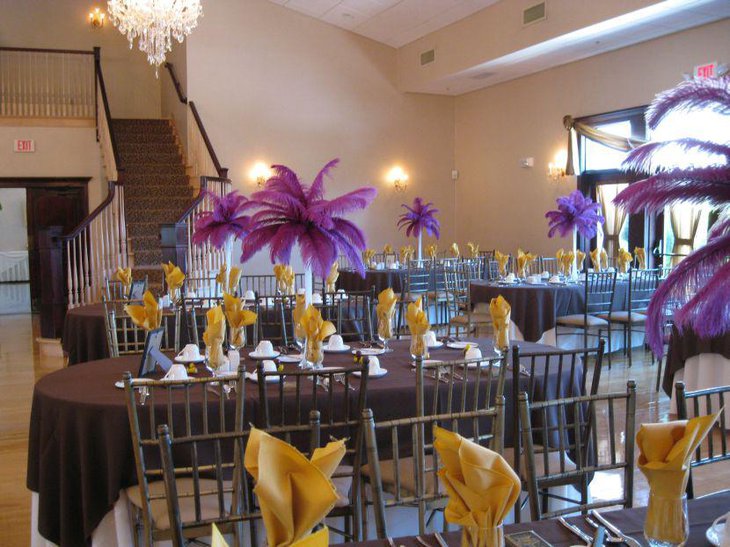 Image Credit: [candisfloralcreations](http://www.candisfloralcreations.com/blog/wp-content/uploads/2010/03/IMG_1028.jpg) **8. Keep your wedding flowers cooled to keep them fresh**
Wedding table centerpieces ideas
with fresh flowers always look eye grabbing but a lot of work goes into keeping them fresh and new. Flowers tend to dry up very soon and most likely, you will purchase them at a date earlier than your wedding day, which means you have to store them at such a place where the air is cool and conditioning is on. Air coolers help a lot in keeping flowers fresh and now you can keep them in your garden with a garden cooler to prevent them from drying up.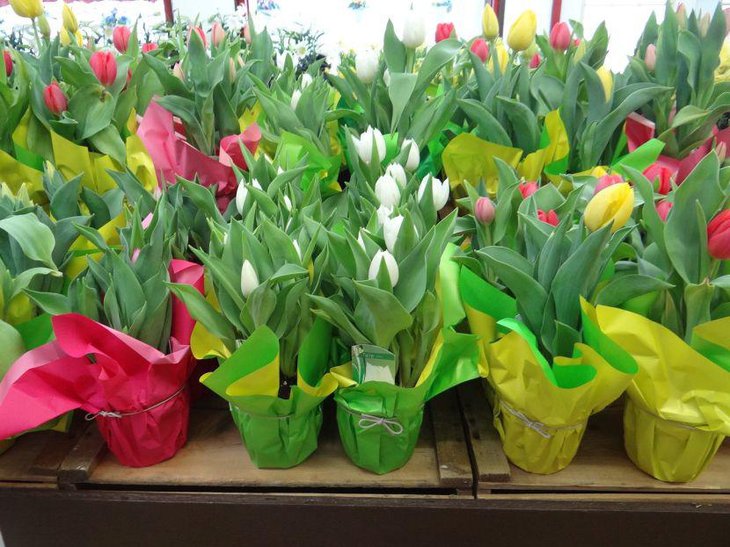 Image Credit: [wordpress](https://schiefersteinfarm.files.wordpress.com/2012/04/dsc00765.jpg) **9. In order to be sure about your centerpiece, try out a variety of wedding table centerpiece ideas in advance** If you do not want to have a confusion regarding what centerpiece to place on your wedding table, its advised that you try selecting a number of wedding **
table centerpiece ideas
** months before your date of wedding and keep one table that you would be using for mock table setting. Doing this ensures that you select the right type of centerpiece for your wedding tables.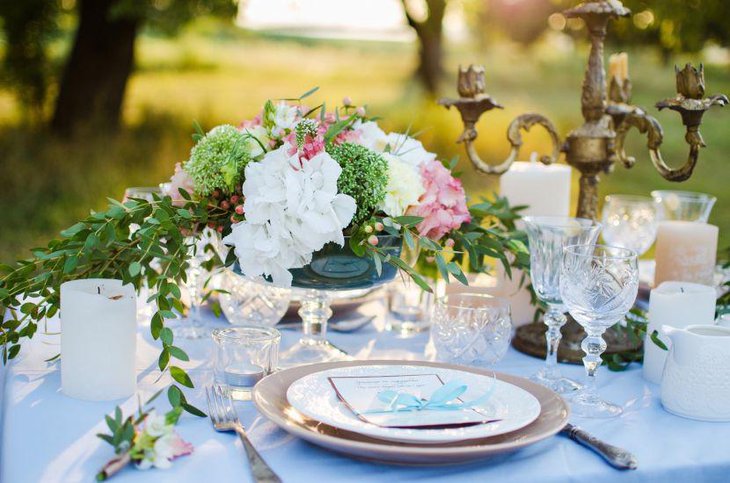 Image Credit: [weddingplannerjacksonvillefl](http://weddingplannerjacksonvillefl.com/wp-content/uploads/2015/06/rustic-outdoor-wedding-table-setting.jpg) **10. In case you are planning to keep flower arrangements on wedding tables, be sure to compare and choose a good florist** Flowers, we all know play a vital part in weddings and hence its of utmost importance that you choose your florist right. Before finalizing one particular florist, you must try out several others and go for the one that loves to experiment and is creative enough to accept new and unique ideas. A florist is said to be good when he or she knows A to Z of flowers and their textures.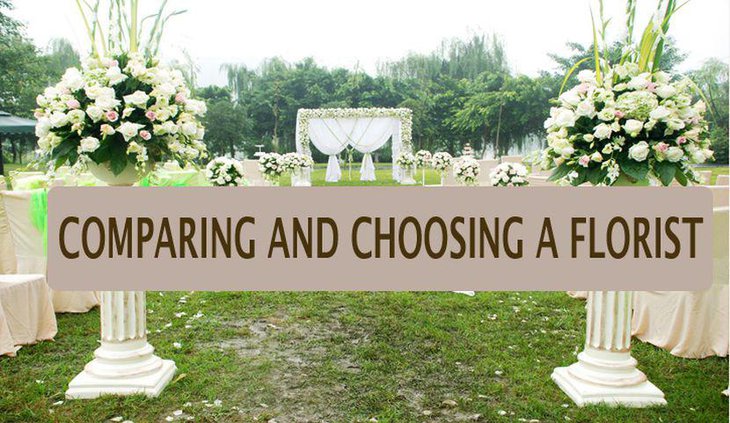 Image Credit: [weddingflowersvancouver](http://www.weddingflowersvancouver.com/apps/site/files/comparing_florists.jpg) **11. Keep into mind your budget and choose such table centerpiece ideas that suit your pocket** Going over your planned budget is not the thing you would want to happen on your wedding, and this makes it important that you pre-plan what amount you are willing to poof off. The market today is filled with such wedding table centerpiece ideas that are exorbitantly priced as well as those that are economical for everyone to afford. Hence, go for such centerpieces that are cheap like DIY **centerpieces for wedding tables**. These centerpieces can be made at home or can also be bought from stores at dirt cheap rates.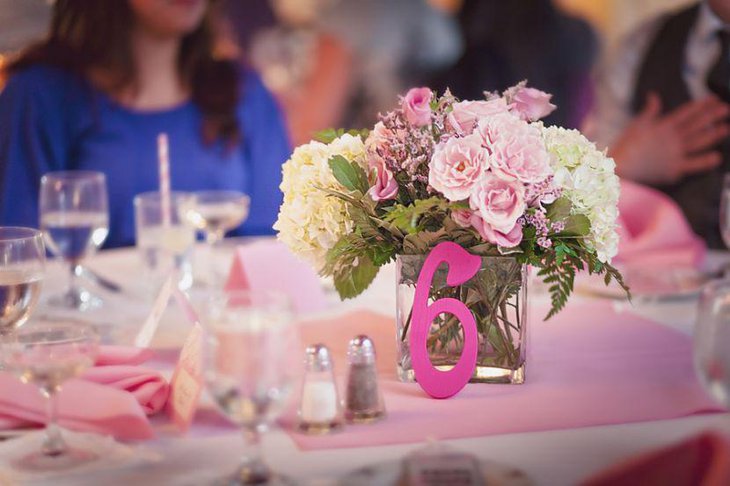 Image Credit: [onewed](http://wedding-pictures.onewed.com/match/images/120099/romantic-pink-wedding-reception-decor-simple-centerpieces.original.jpg?1379252814) **12. Before finalizing on any centerpieces for wedding tables, speak with the venue owners as there might be restrictions on using centerpieces that involve fire or smoke** This is one very important tip for all those couples that are soon to wed. Many table **
centerpiece ideas
** involve the use of candles and hence fire or flames is an accompanying feature with these accessories. However, there are many venues that put a number of restrictions regarding keeping candle centerpieces as these can cause accidents. Its always better to check in advance whether the centerpiece chosen by you is going to be allowed on the big day.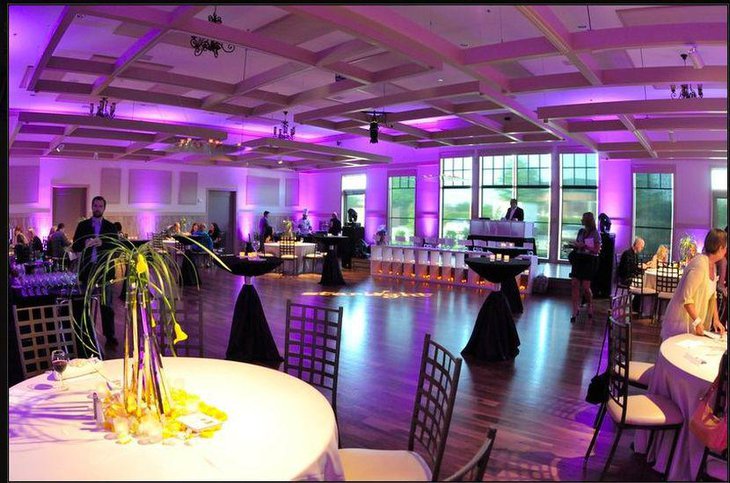 Image Credit: swalarueevents **13. Keep into account the lighting factor when deciding on wedding table centerpieces** Day time weddings do not need much lighting but if they are going to be planned after the sun sets, then you need to consider proper lighting in your venue. For an evening wedding party, you can try out candle centerpieces or candelabras or lanterns to create an illuminating effect. Some wedding planners also install lamp centerpieces on tables to ensure good lighting.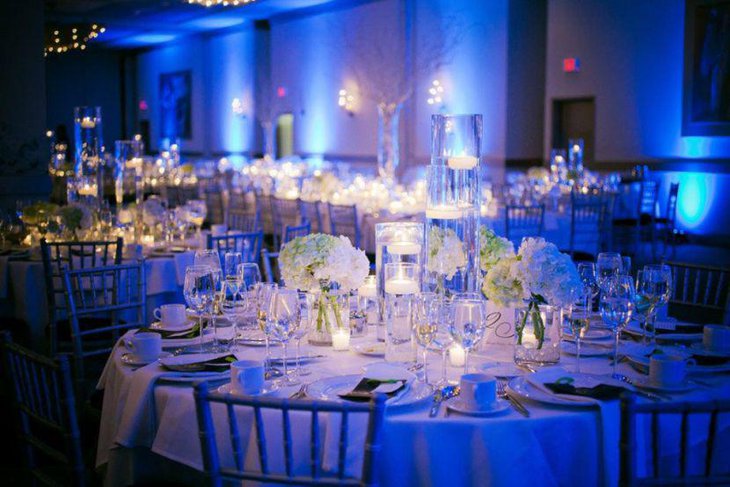 Image Credit: cstonedesigns **14. Always consider the time it would take to set up the wedding tables before finalizing on any heavy Wedding Table Centerpiece** The more heavier your table centerpiece is, the more difficult it will be to set the wedding tables. Hence, you must consider the time taken to install centerpieces on all tables before selecting the final product that's going to be placed on wedding tables on the big day. If you have group centerpieces to install on each table, you will need extra time to finish dressing up the tables and vice versa.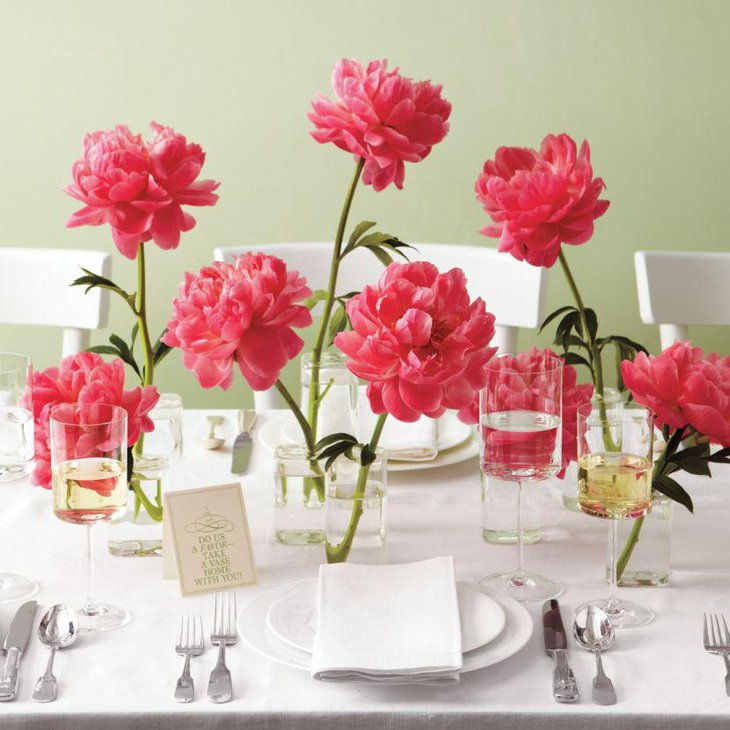 Image Credit: [marthastewartweddings](http://www.marthastewartweddings.com/sites/files/marthastewartweddings.com/styles/wmax-1500/public/d30/peonies-centerpieces-mwd108136/peonies-centerpieces-mwd108136_sq.jpg?itok=Nq49uH1y) **15. You must keep into mind the weather conditions and temperature when selecting wedding centerpieces** A **wedding table centerpiece** should be such that it suits the weather condition and temperature that prevails on your wedding day. For example, if you are going to have a summer wedding, try not to think about placing chocolate centerpieces, or fresh floral arrangements on wedding tables. Chocolate is more likely to melt and ruin your day and flowers will dry up before you can blink.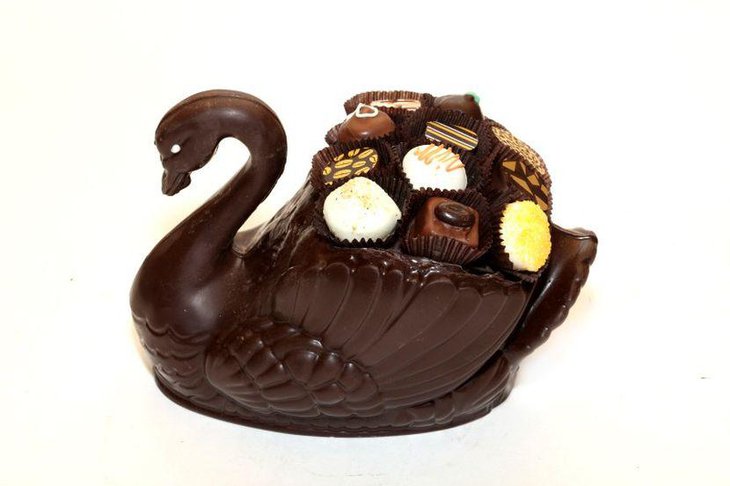 Image Credit: [lechocolatier](http://www.lechocolatier.com/media/catalog/product/cache/1/image/9df78eab33525d08d6e5fb8d27136e95/c/h/chocolate_swan_centerpiece.jpg) **16. Keep such centerpieces that can be easily carried by guests when they head home** Its a tradition in most weddings for the guests to carry home the **table centerpieces** once the party is over, and you do not want them to face any difficulty lifting their centerpieces once you have tied the knot. That is why its always better to place light weight centerpieces, either in singular pieces or in groups for easy portability.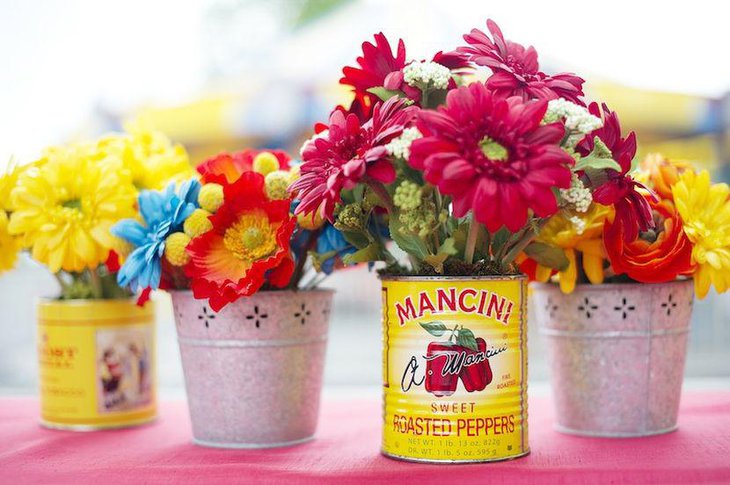 Image Credit: afloral **17. You must make a table diagram to know how many centerpieces can be fitted on each table** Of all the details involved in a wedding, the most important is perhaps the seating and hence, you must make a table diagram of the number of people that are going to be accommodated so as to get some idea regarding the number of centerpieces you can place on each table. Create a diagram of a table design and then plan on dressing them up with centerpieces of your choice.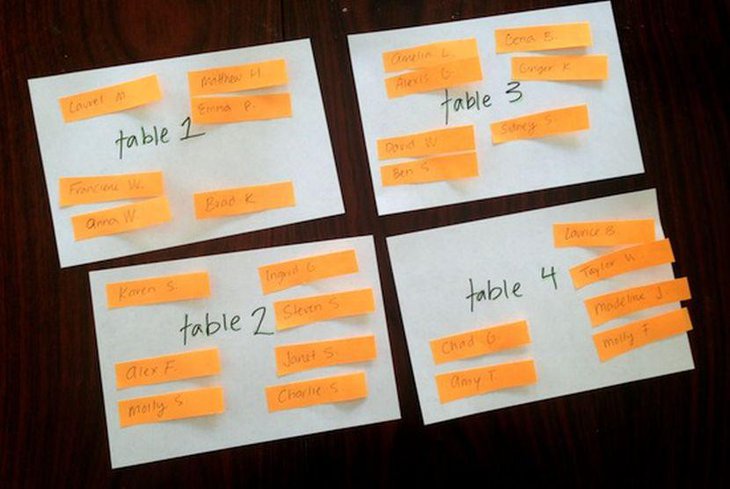 Image Credit: [apracticalwedding](http://apracticalwedding.com/wp-content/uploads/2013/12/seatingchart.jpg) **18. Never try to play with weird table centerpiece ideas that may mar the wedding decor's beauty** Weddings are a special event and you cannot afford to ruin the moment by placing weird looking table centerpieces that can just break the look and feel of your wedding. Choose such centerpieces that are in fashion or are always in demand like flowers, candles, bowls and sculptures. Refrain from trying out funny and crazy ideas on your big day unless you want to make yourself a butt of all jokes!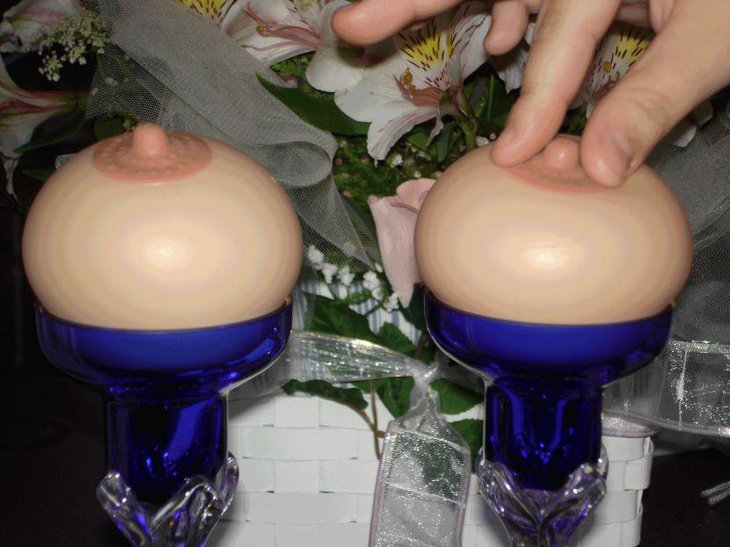 Image Credit: established1975 **19. Choose such wedding table centerpieces ideas that match perfectly with the color, theme and style of your wedding tables** Choose centerpieces that compliment the decor's style, theme, and color and lend a systematic feel to the whole wedding venue. Arranging things that do not mix and match well is a total disaster that you must avoid at all costs. The centerpiece is a prime feature and must gel with the fabric used on your tables, the cutlery and the color palette.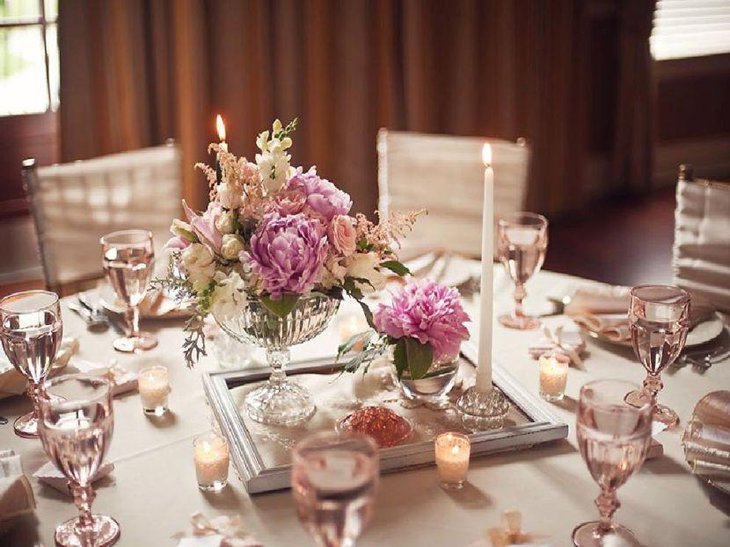 Image Credit: weddingtablesideas **20. Choose such table centerpieces for wedding that look spectacular from all angles** Be it any nook or corner, either south, north or east, or be it any angle, your table centerpiece must look spectacular from all sides. This is possible only when you have done a rehearsal **
table setting
** months in advance to know whether your centerpieces look good or do they just look average when seen from different angles. For this you can take pictures whenever you try out a rehearsal setting of the wedding tables.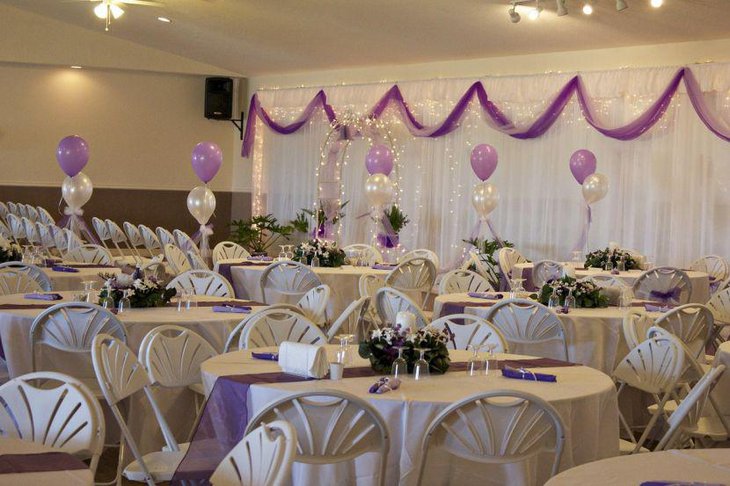 Image Credit: [joeyjessicaweddings](http://www.joeyjessicaweddings.com/wp-content/uploads/2015/04/wedding-table-decorations.jpg) **21. Do not over stuff your wedding tables with too many accessories** Over accessorized wedding tables are a visual eye sore and must be avoided at any cost. Though, you can combine the main centerpiece with other secondary accessories, but never over do the tablescape with too many things that seem to fight for individual space. Placing too many floral arrangements or candles can ruin your wedding table's look.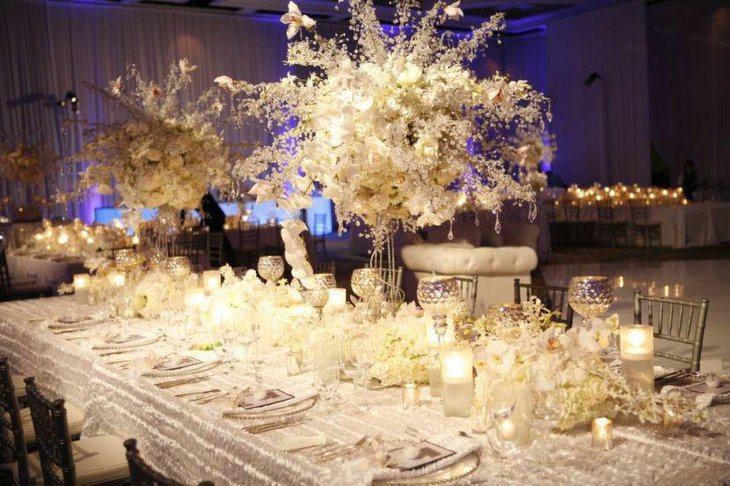 Image Credit: [wordpress](https://leejamesfloraldesigns.files.wordpress.com/2013/12/nu-visions-photography-ritz-carlton-lee-james-floral-designs-centerpiece.jpeg) With the above mentioned tips on proper selection of a ****
Wedding Table Centerpiece
****, we are sure that you would have no difficulty in achieving a spectacular look for your wedding tables.