With the summer season approaching, it's time we showcased some wedding themes for summer that you 'the soon to wed' couples can try when decorating your wedding tables. Summer is the season when most weddings take place, and it brings with it bright hues and tones of colors than can be used in a plethora of décor ideas. As summer affords us the luxury to play with a kaleidoscope of ideas, it might become a daunting task to find that one particular wedding centerpiece that you want on your wedding table. to help, here are the 33 most innovative wedding ideas we found for your summer tables.
Unique Floral Summer Themes
When you imagine a summer wedding, you can't help but think of the colorful floral arrangements neatly placed on your guests' tables. Flowers are an all-time popular choice for a few reasons. Apart from looking glamorous, flowers also spread cheer and fragrance and can heighten the tone of the celebration, especially if you embellish your tables with red or white roses. As roses are not everyone's favorite, though, we have included many varieties of flowers that will help you and your guests enjoy your day to the fullest extent possible. And summer is a great time to use flowers as there are many varieties in bloom locally so that you needn't pay as much as you would for imported arrangements.
White and Yellow Floral Centerpiece
Image Credit: onewed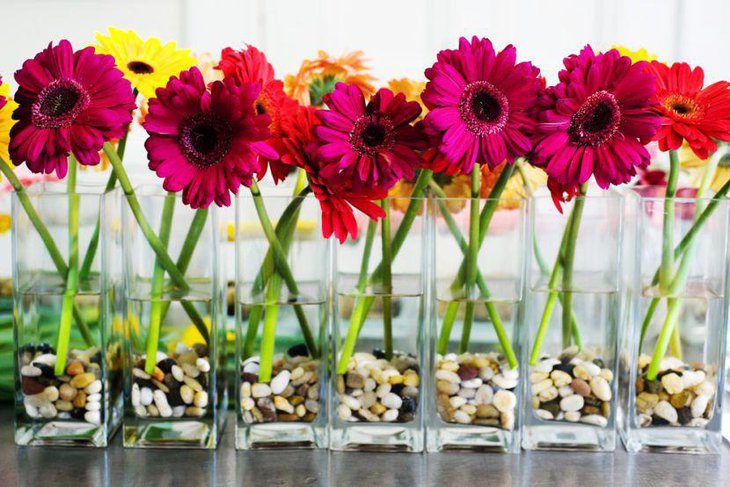 Unique Colorful Centerpieces
Image Credit: weddingwire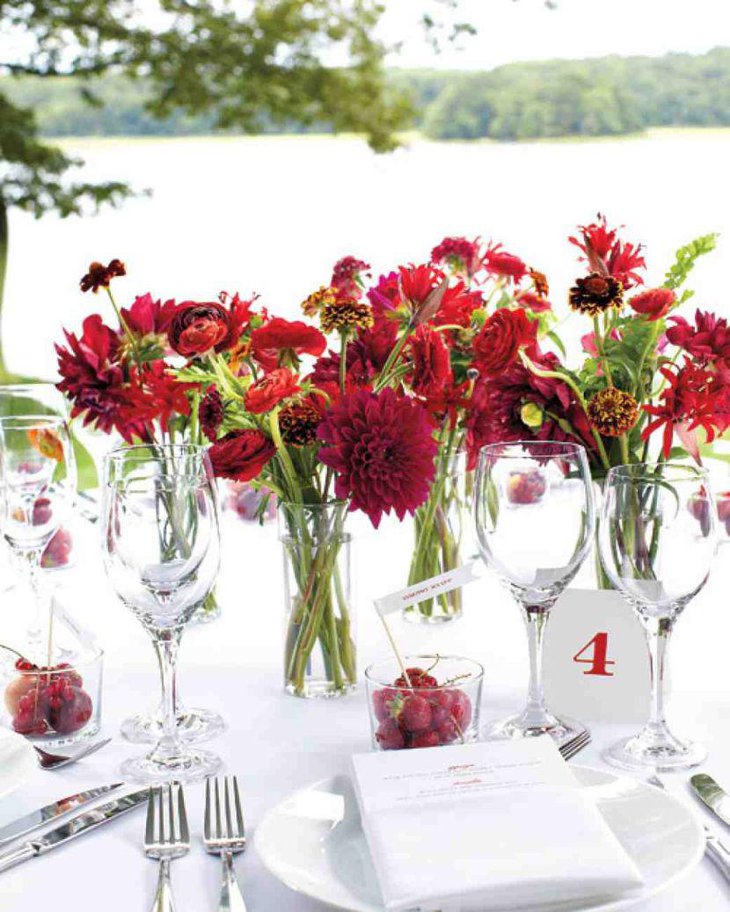 Red Fruit and Floral Varieties
Image Credit: marthastewartweddings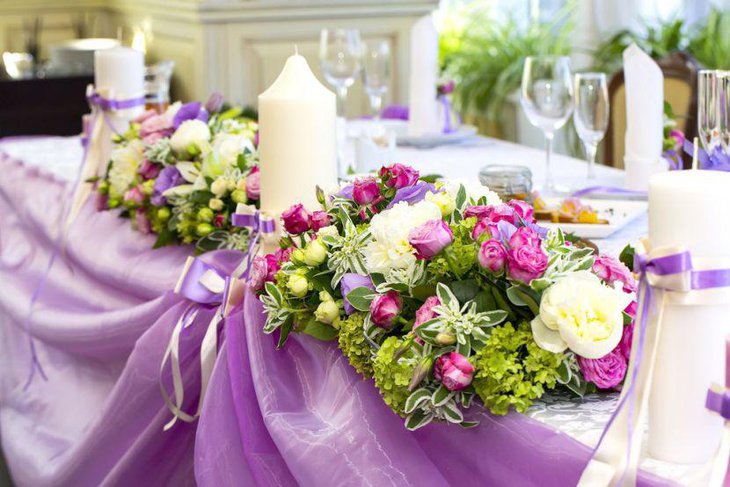 Stunning Floral Bed
Image Credit: shopify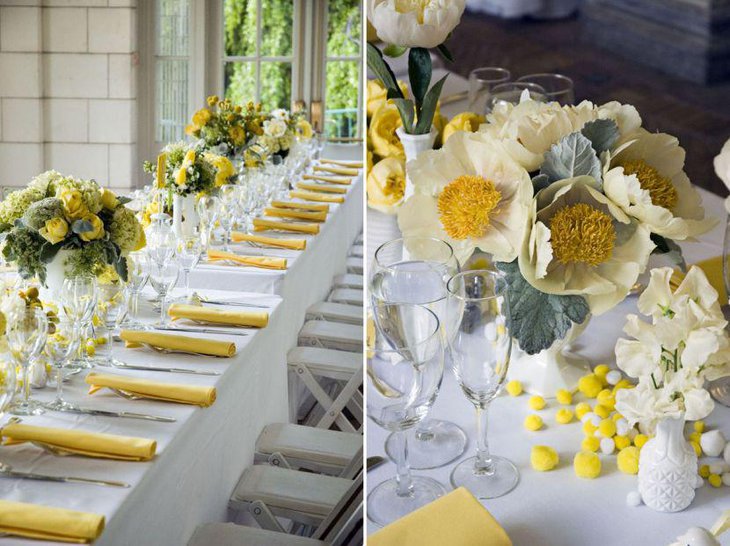 Innovative Yellow and Blue Centerpiece
Image Credit: trends4ever
DIY Summer Floral Themes
With so many ideas being posted from around the world, do it yourself amazing wedding floral arrangements have become easy to prepare if you have enough time to order or pick the right flowers and supplies. Try playing with the ideas we've curated below. They should give you ample inspiration to get your own creative juices flowing. DIY is the new way to go, both for reducing costs and for being able to add your personal touch to this most important of days. You have the freedom to mix and match practically every accessory that you fancy and put together an impressive display for you and your guests. You can even craft paper rose centerpieces or floral pompoms. And summer wedding centerpieces need not always feature fresh flowers. You can substitute them with synthetic floral bouquets, pomanders, or tulle flowers that match the colors of the wedding party. Let the guests take a few of these home with them as reminders of your day and tokens of your love.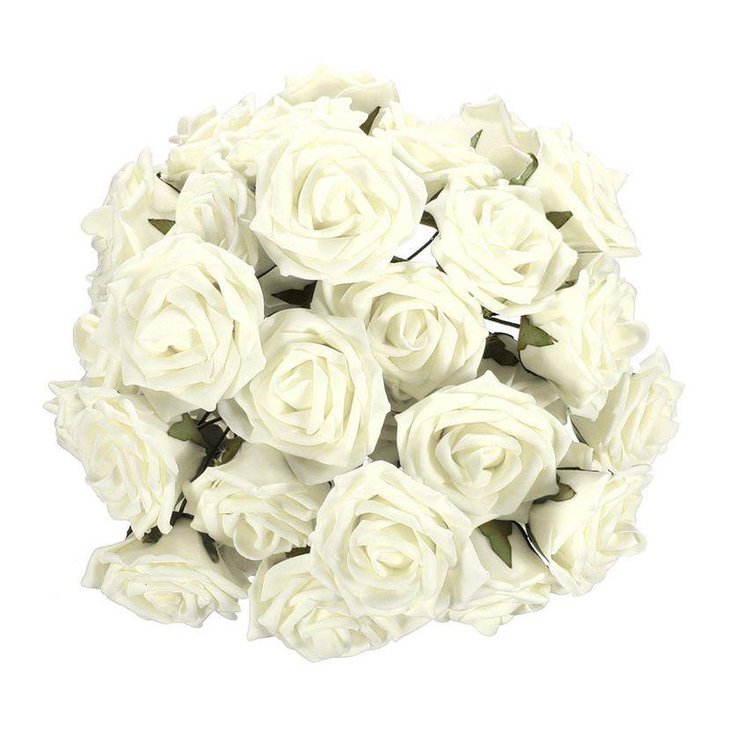 DIY Foam Flower Bouquet
Image Credit: alicdn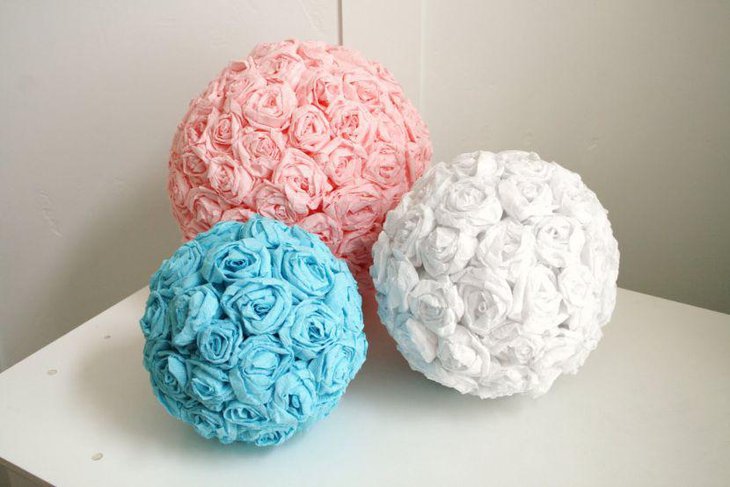 Crepe Paper Pomander Centerpieces
Image Credit: thesweetestoccasion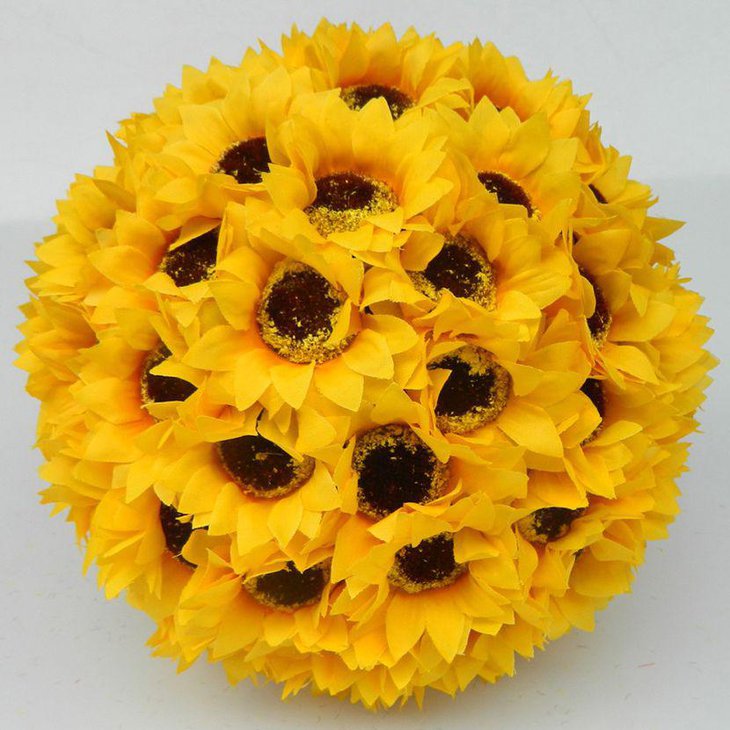 Silk Sunflower Ball
Image Credit: alicdn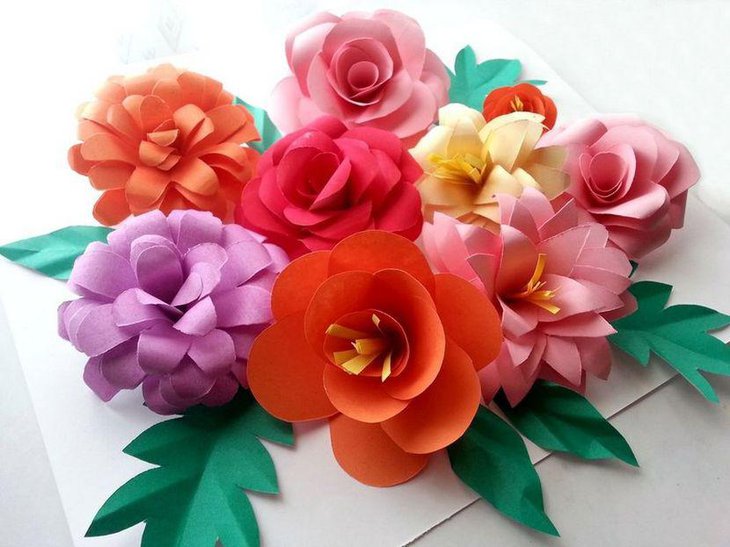 Paper Floral Arrangement
Image Credit: theownerbuildernetwork
Votive and Candle Centerpieces
Enliven your tables with votive or decorative candles. The shimmering flames will represent the couple's passion for one another as guests wish them a love that will keep burning for years to come. Candles are most effective when for nighttime outdoor weddings or in reception halls with dimmed lights. Add elegance with sliver votive candles or a romantic ambiance with floating votive arrangements. If you are hosting a beach theme wedding try blue roundel candles. Take these tips and the ideas presented below to take your wedding décor plans to new heights!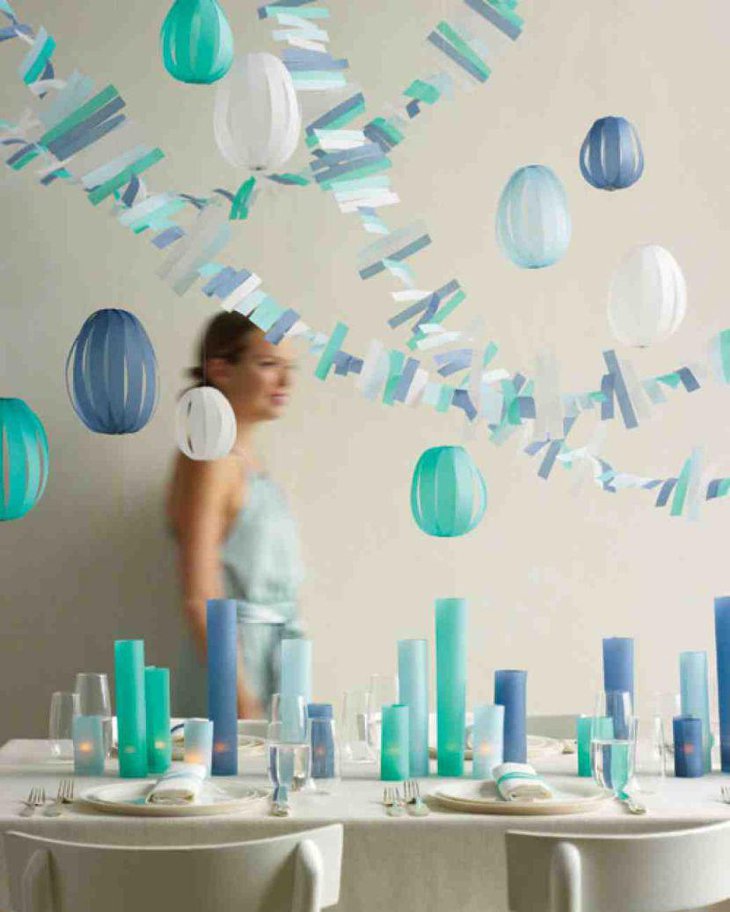 Vellum Votive Centerpiece
Image Credit: marthastewartweddings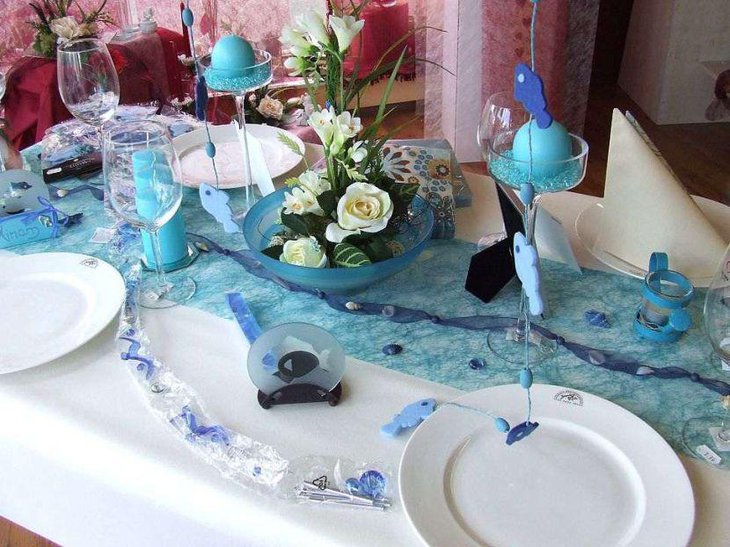 Beach-themed Décor with Candles
Image Credit: minimalisti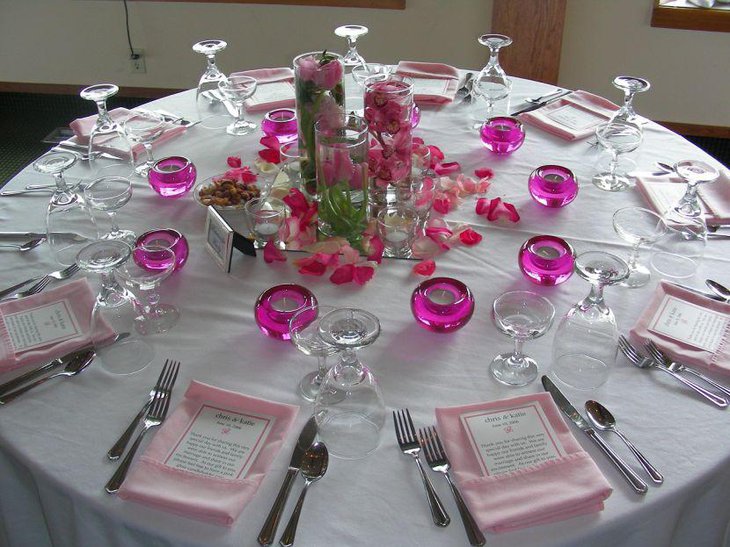 Pink Candles with Subtle Floral Accents
Image Credit: tbdress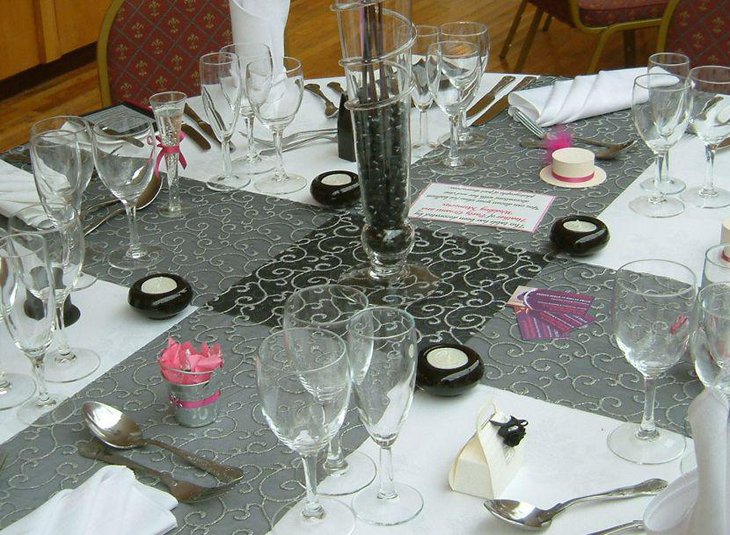 Unique White and Black Theme
Image Credit: theballoongallery
Unique Wedding Centerpiece Ideas
Are you looking for something that is appealing to the eye but less traditional than flowers or candles? Some of the ideas here utilize flowers as a part of their arrangement, but the flowers are not the most interesting component. Thinking outside the conventional box can showcase the unique personality of the wedding couple's relationship. Animal centerpieces represent a couple's energy while using more rustic aspects of nature, such as stones or decorative wooden pieces as table centerpieces highlight a couple's peaceful nature or an adventurous love of the outdoors.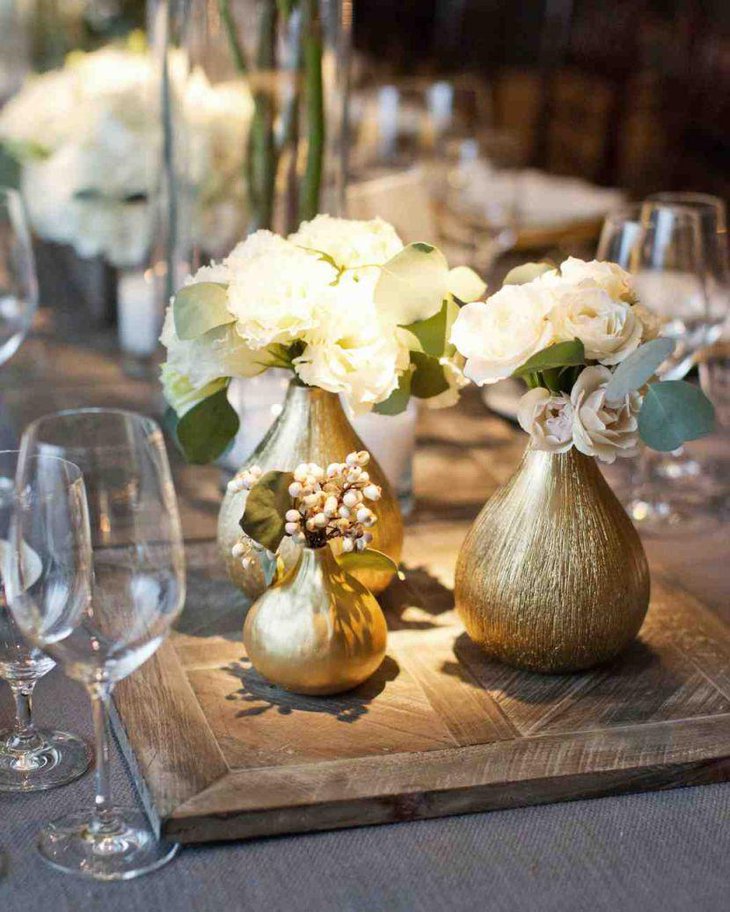 Pear-shaped Golden Vases
Image Credit: marthastewartweddings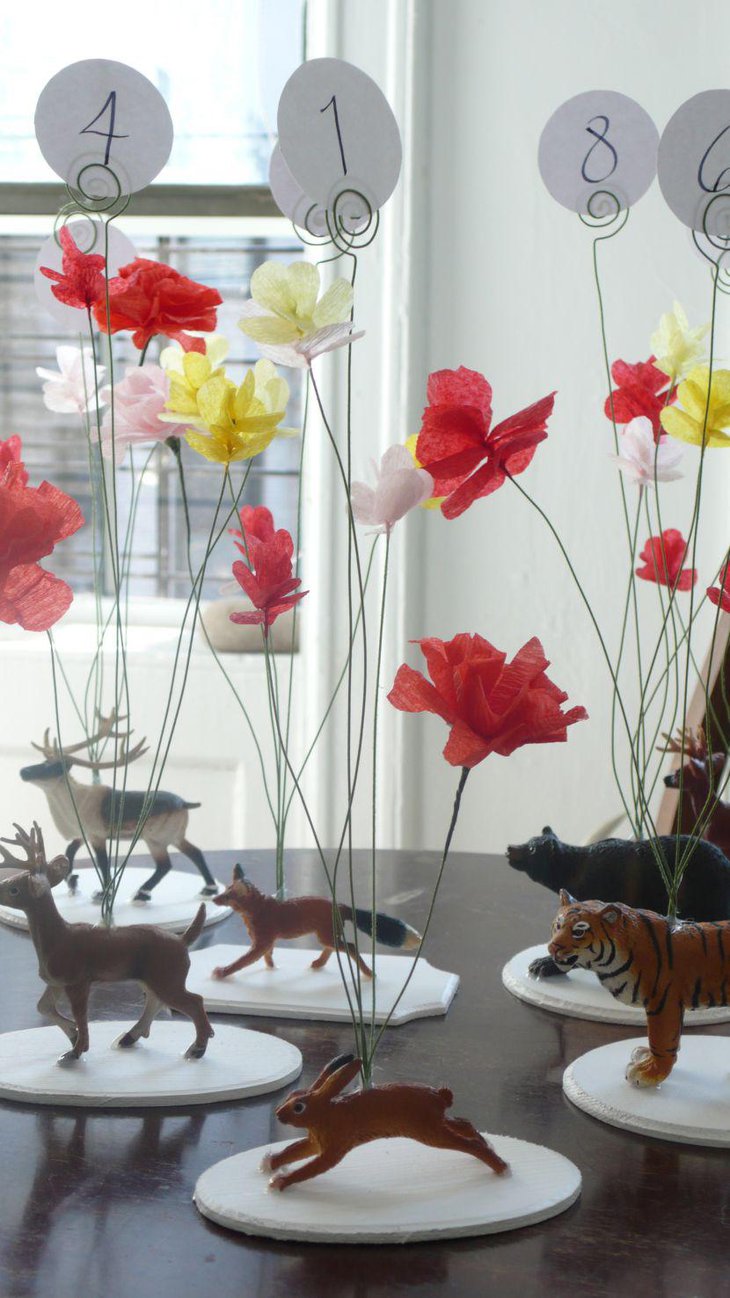 Animal Centerpieces
Image Credit: staticflickr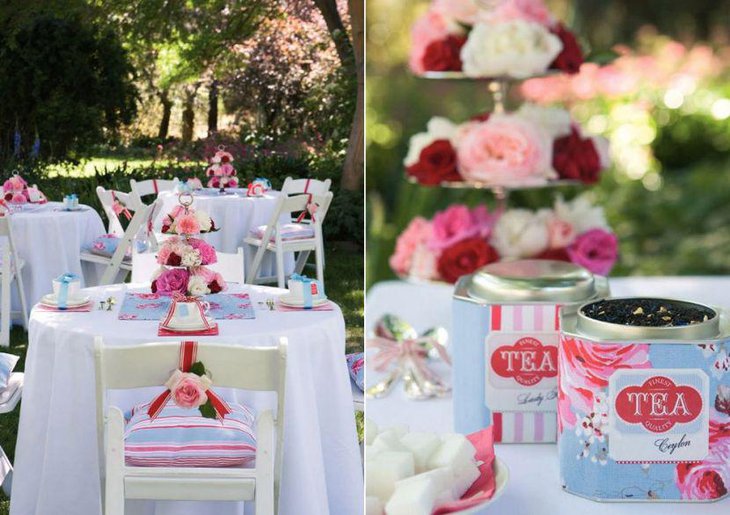 Summer Wedding Table Décor with Tea Tins
Image Credit: partydecoratingdecor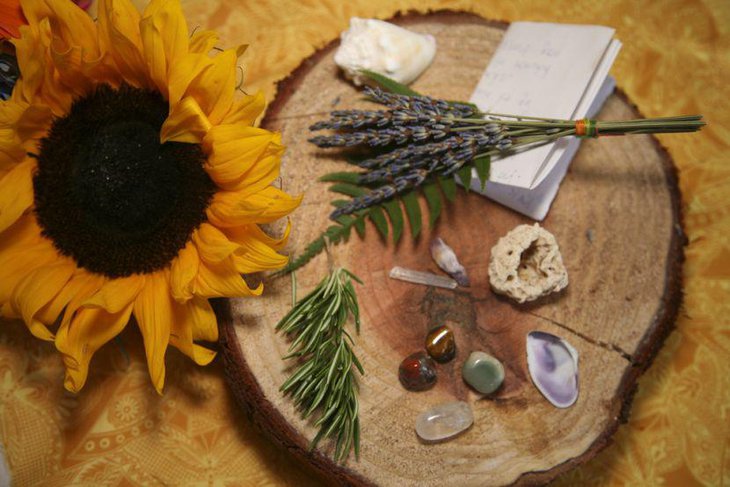 Polished Wood and Decorative Stones
Image Credit: staticflickr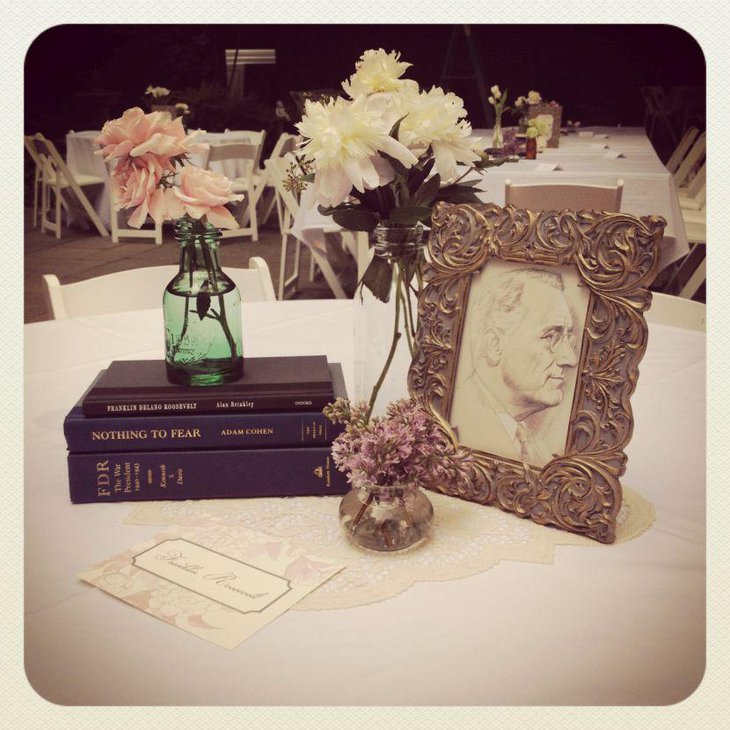 Personalized Picture and Interest Centerpieces
Image Credit: wordpress
Flora Greens
Green wedding themes ideas are a unique and stylish centerpiece, and summer is the time when you can make use of this décor idea successfully. You can include moss and succulents to set a peaceful, refreshing atmosphere. Succulents are easy to maintain and can be placed on wedding tables in pots or decorated trays. If you have a few old crates and don't know what to do with them, plant succulents in them and use them as decorative pieces on your wedding tables. Succulent pots can be adorned on guest card tables and carried away by guests as favors. If you are using flowers, try adding succulents to the table to achieve a contrasting effect. Moss can be used on summer wedding tables in the form of a moss ball bouquet as table runners. Natural looks good anywhere, and the best way to bring an element of freshness without the flowers is to go green!
Succulent Place Card Holders
Image Credit: kateaspen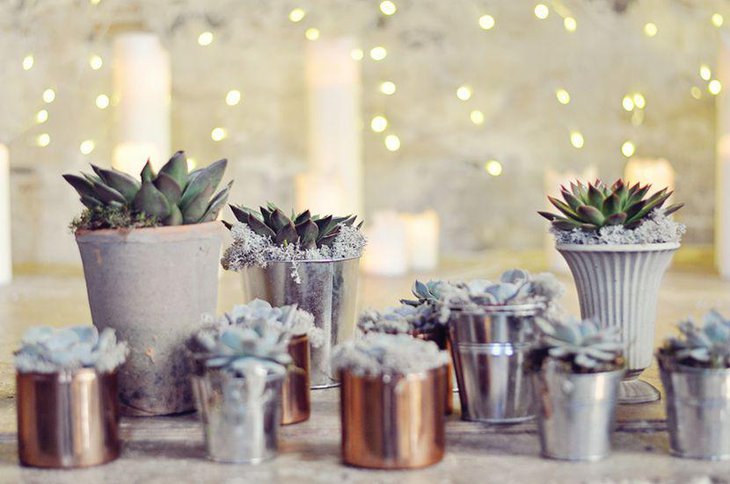 Green Décor in Varied Pots and Vases
Image Credit: greenparlour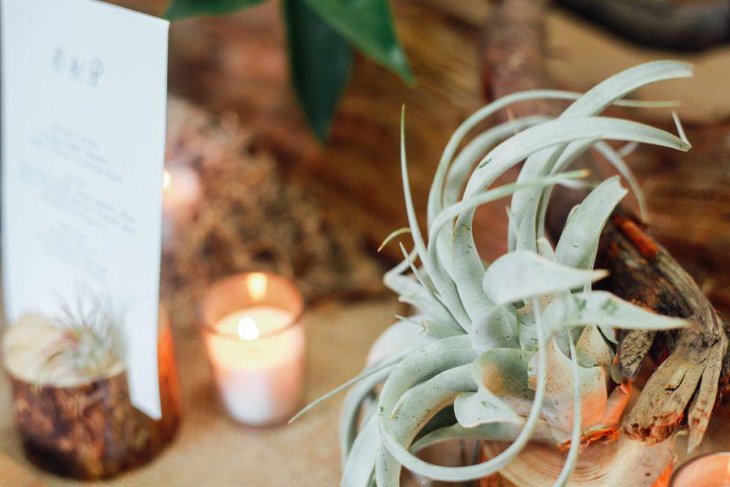 Succulent and Votive Table Décor
Image Credit: squarespace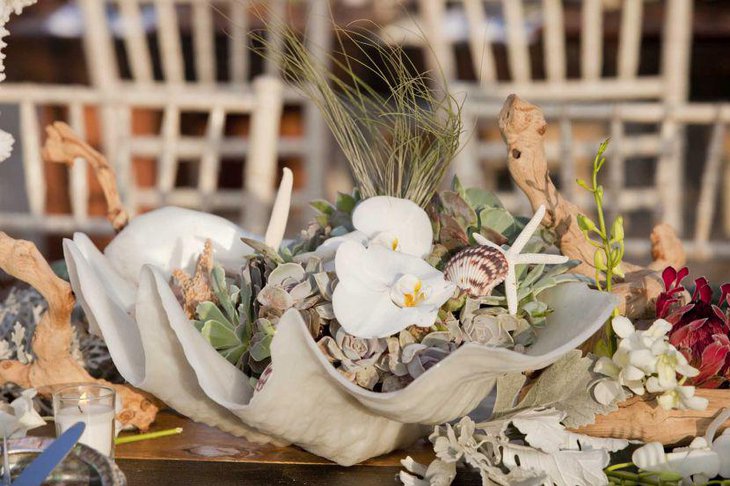 Shell Centerpiece with Flowers and Greens
Image Credit: platinumpro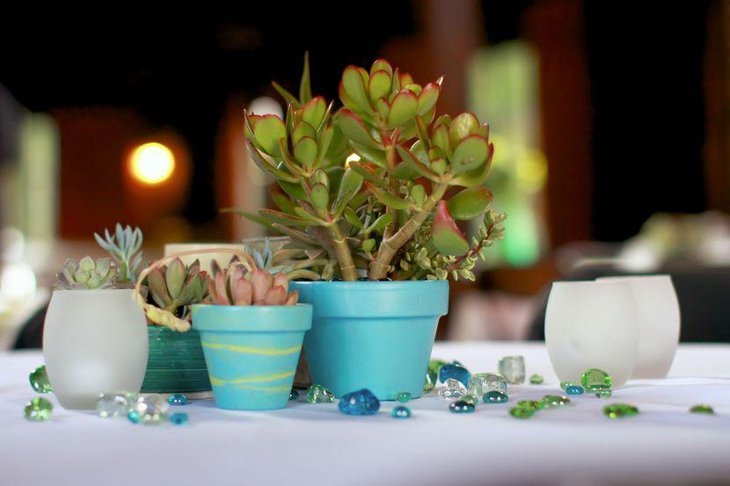 Succulents in Blue Pots
Image Credit: weddingwoof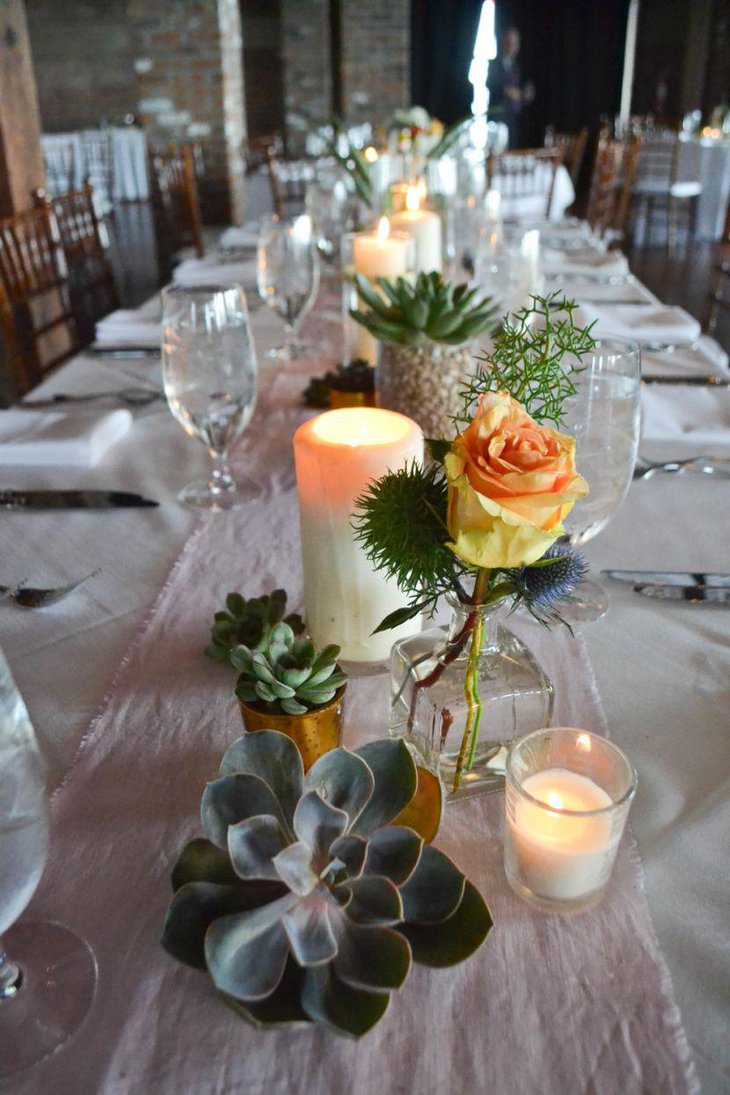 Greens, Flowers, and Candles for a Balanced Atmosphere
Image Credit: squarespace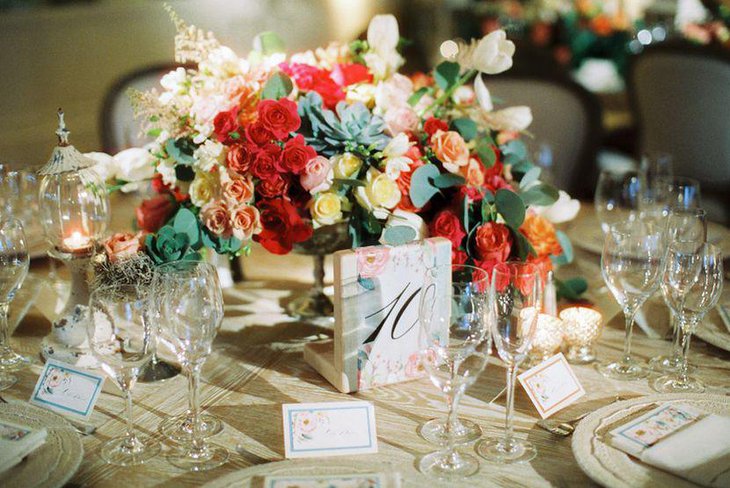 Succulent and Floral Bouquet Centerpieces
Image Credit: wordpress
Fruit-Centered Centerpieces
Can you imagine attending to all the rituals of your wedding in the scorching summer heat? Here are some fruit-inspired centerpieces to help refresh you and your guests. Use soothing fruits like strawberries, apples, berries, grapes, mangoes, cherries, and melons. Citrus wedding themes are also popular with many couples because of the sheer vibrant hues of fruits like oranges and lemons. You can fill a glass bowl or jar with limes or oranges next to fresh seasonal flowers as table centerpieces, or try making a bouquet involving many different fruits like apples and bananas. Dry fruit arrangements also look unique and are rarely seen on wedding tables. They're a sweet treat that tastes better at room temperature. Another noteworthy décor idea is to use pineapples as vases for fruit kabobs or flowers. Browse these fabulously fruity centerpiece ideas and fall in love with them instantly.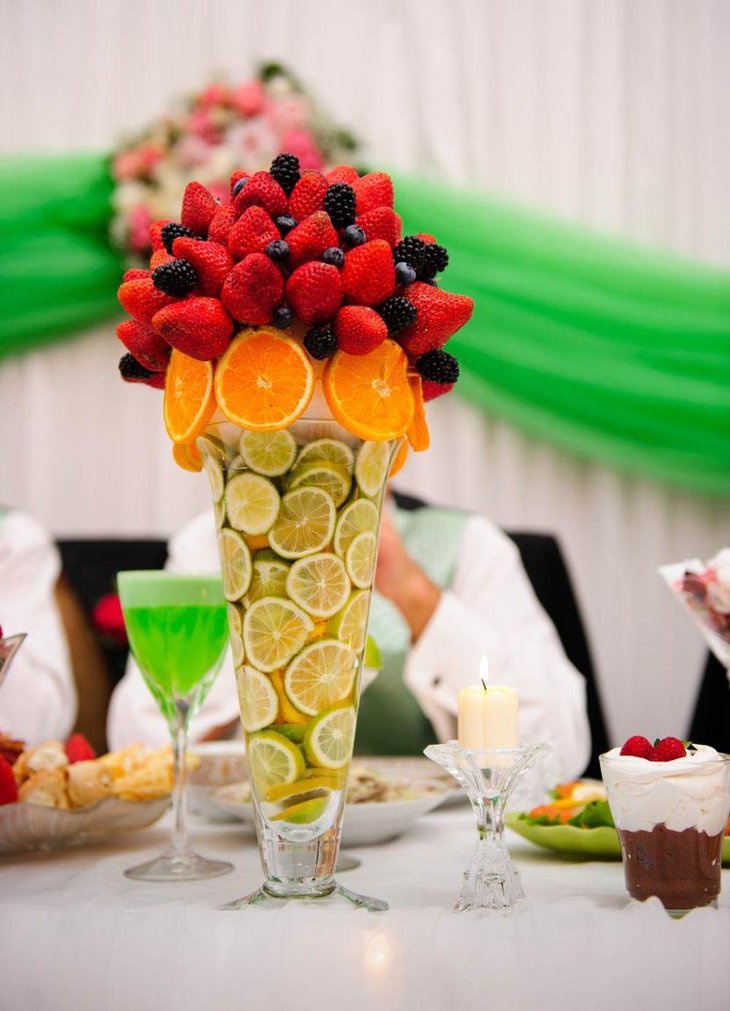 Citrus and Berries
Image Credit: hitched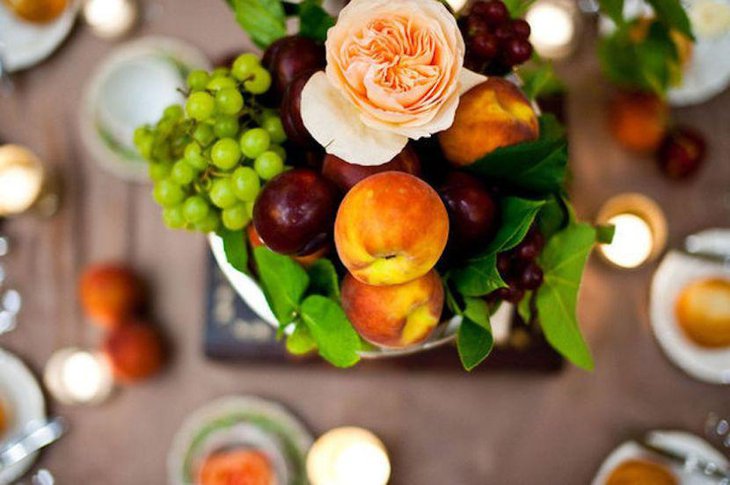 Fruit and Floral Bouquet
Image Credit: fabmood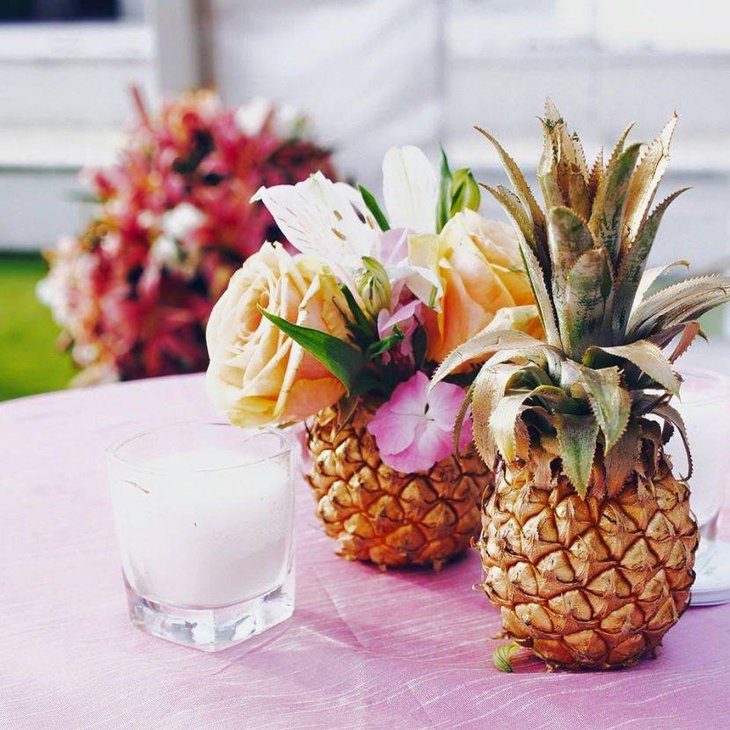 Pineapple Flowers
Image Credit: cloudfront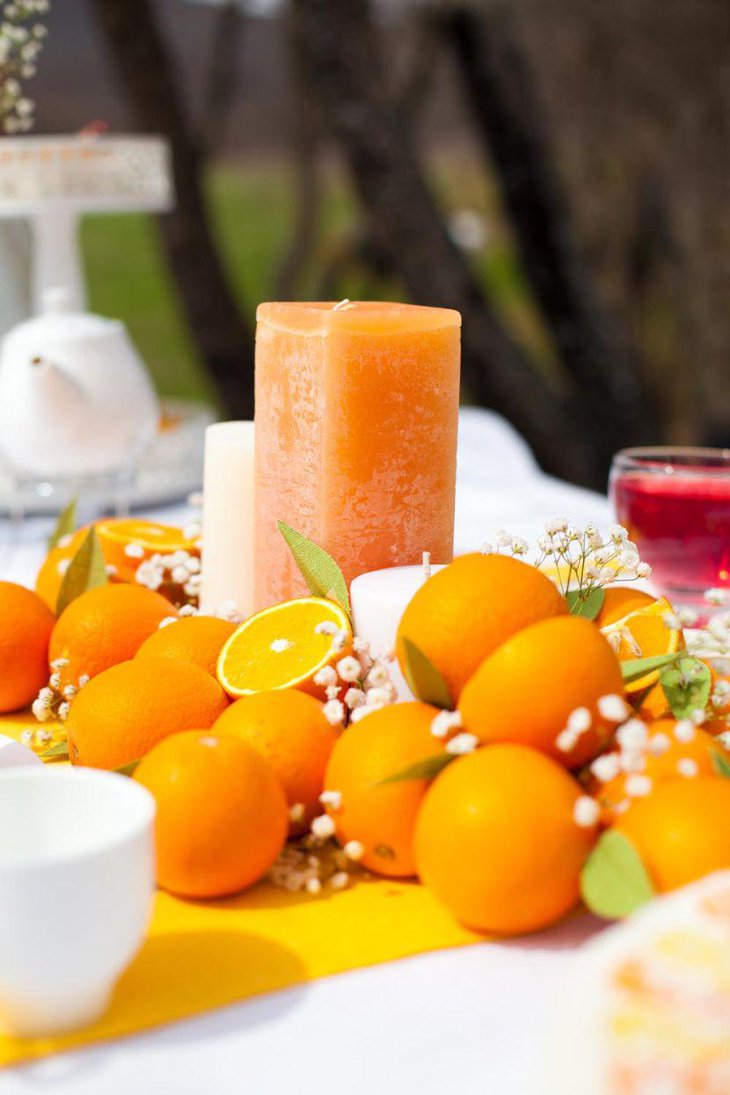 Fruit and Candles with Floral Accents
Image Credit: hitched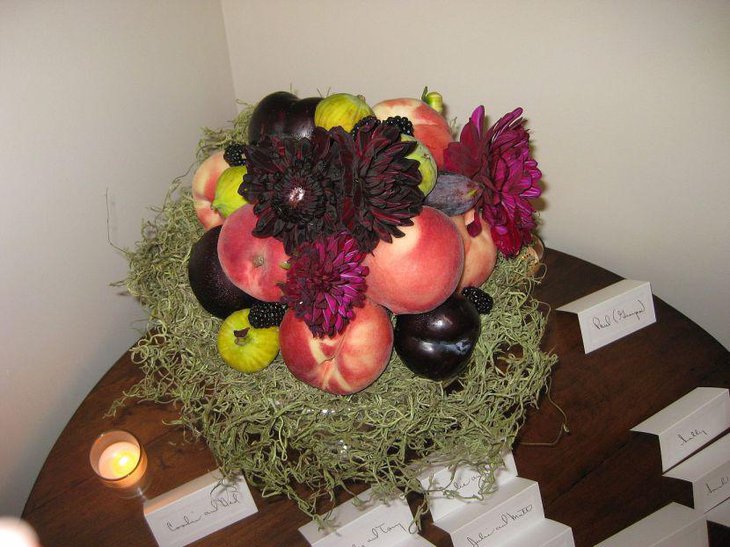 Fruit and Floral Arrangement
Image Credit: applesandonions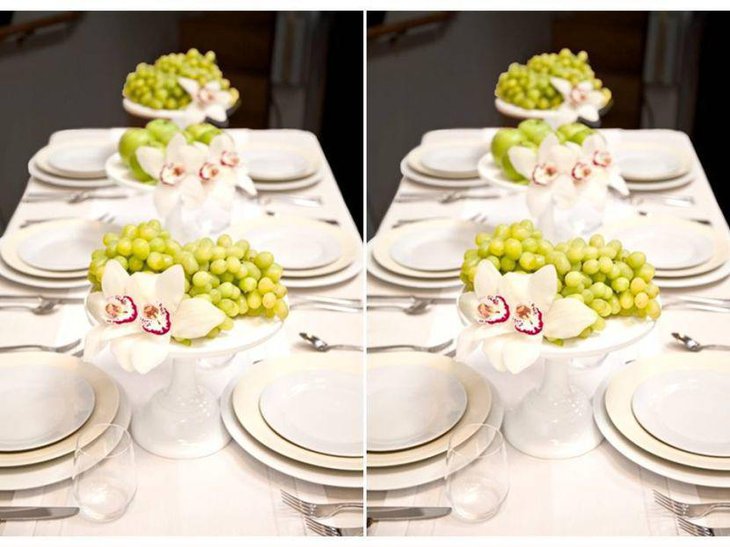 Orchid and Fruit Trays
Image Credit: onewed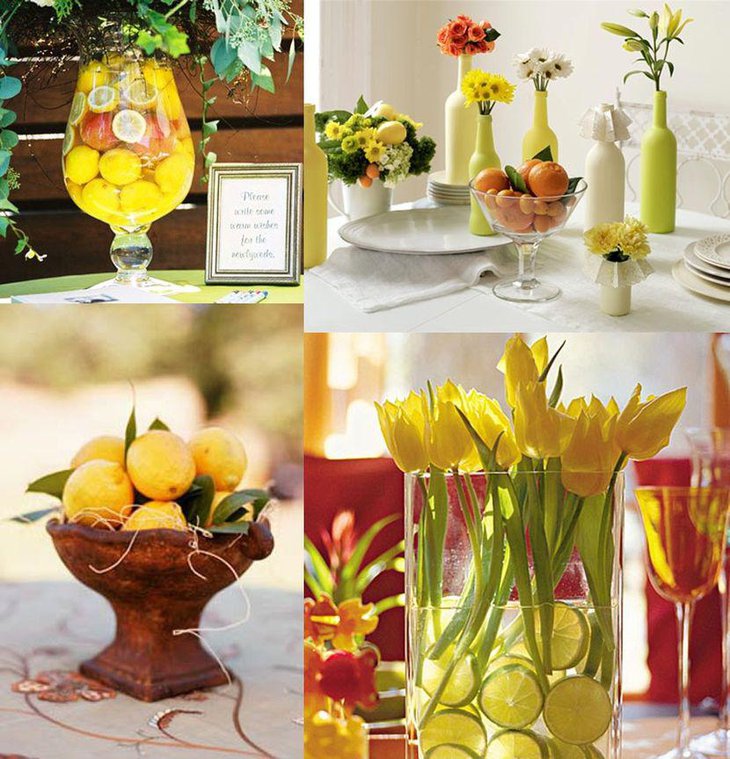 Unique Fruit and Floral Presentations
Image Credit: binitapatelblog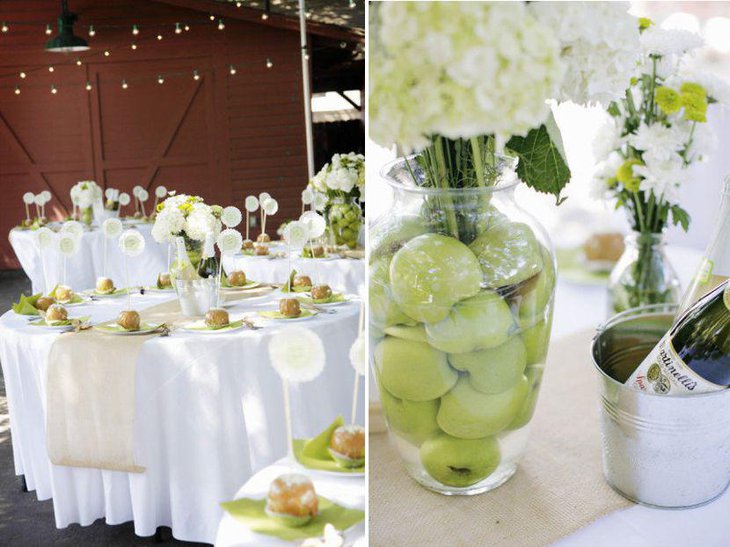 Fruit and Flower-filled Vases
Image Credit: onewed
If you are hosting a summer wedding, plan to surprise your guests with these spectacular wedding centerpiece ideas. The best part about summer is that you can play with and combine a number natural resources to achieve the colorful look that most suits you. The freedom of summer and wedding celebrations go hand in hand, so feel free to choose more lively colors or unusual selections for your big day. Follow the season and opt for one of our 33 most innovative wedding themes for summer!