A young woman's 16th birthday is a coming of age milestone that deserves to be celebrated with all the pizzazz you can muster. The 37 Sweet 16 birthday party ideas we've gathered today will help. From glam to travel to music to makeup, these ideas will give you the inspiration you need to ring in your daughter's special year with style!
Sweet 16 Birthday Cakes
Even at 16, the cake is still the main feature on the table. Decorate it to show your girl's interests. For example, if your girl loves Rock n Roll or is a music fanatic, pick a custom-made cake with musical décor. If pastels are what she likes, choose a fondant cake with creamy decorations of flowers and ribbons. Here are a few ideas to get you thinking.
Sweet 16 Paris-themed Cake in White and Blue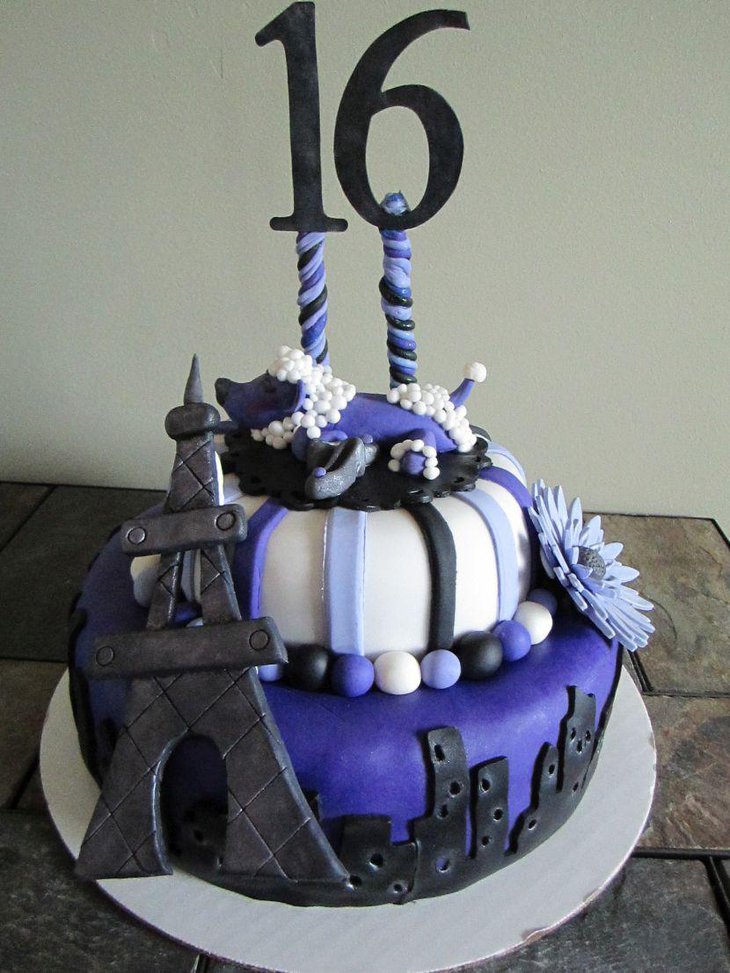 Image Credit: pinimg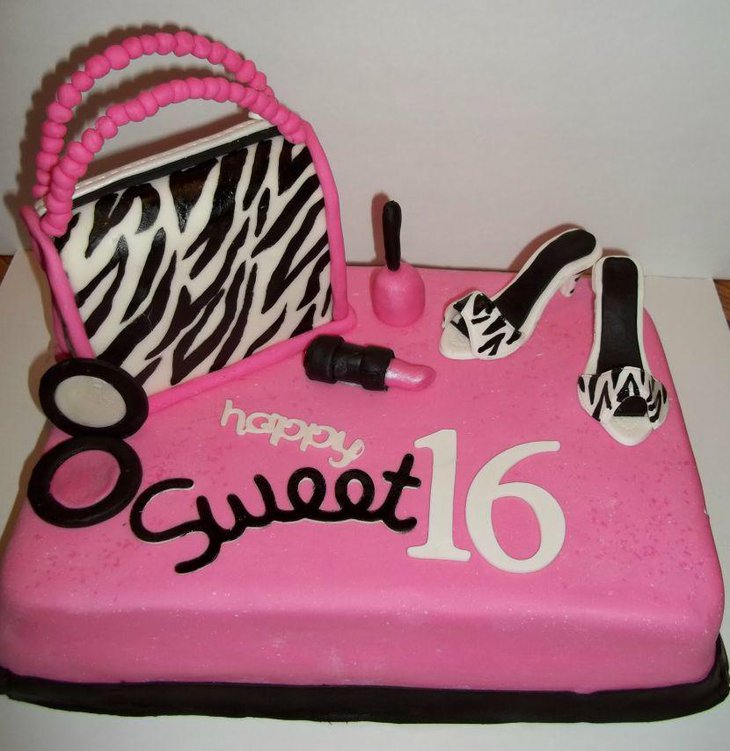 Pink and Black Fashion Theme
Image Credit: happybirthdaycakeimages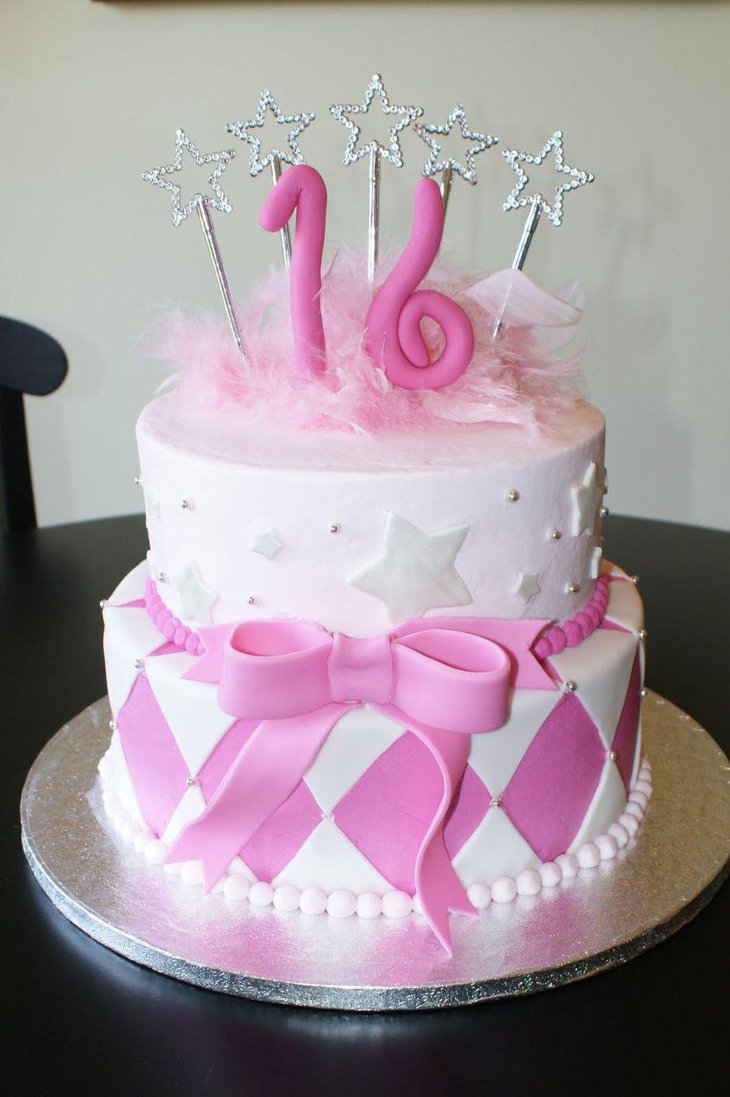 Sweet 16 Ballerina Cake
Image Credit: littlebcakes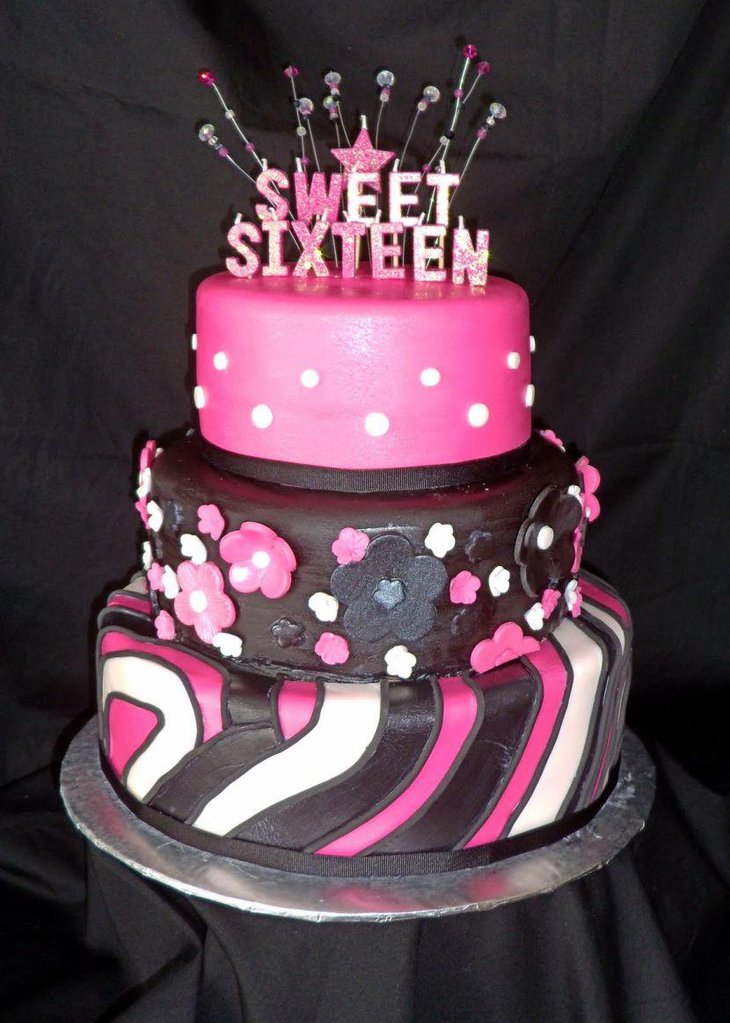 Stylish 3-tiered, 3 Pattern Sweet 16 Cake
Image Credit: happybirthdaycakeimages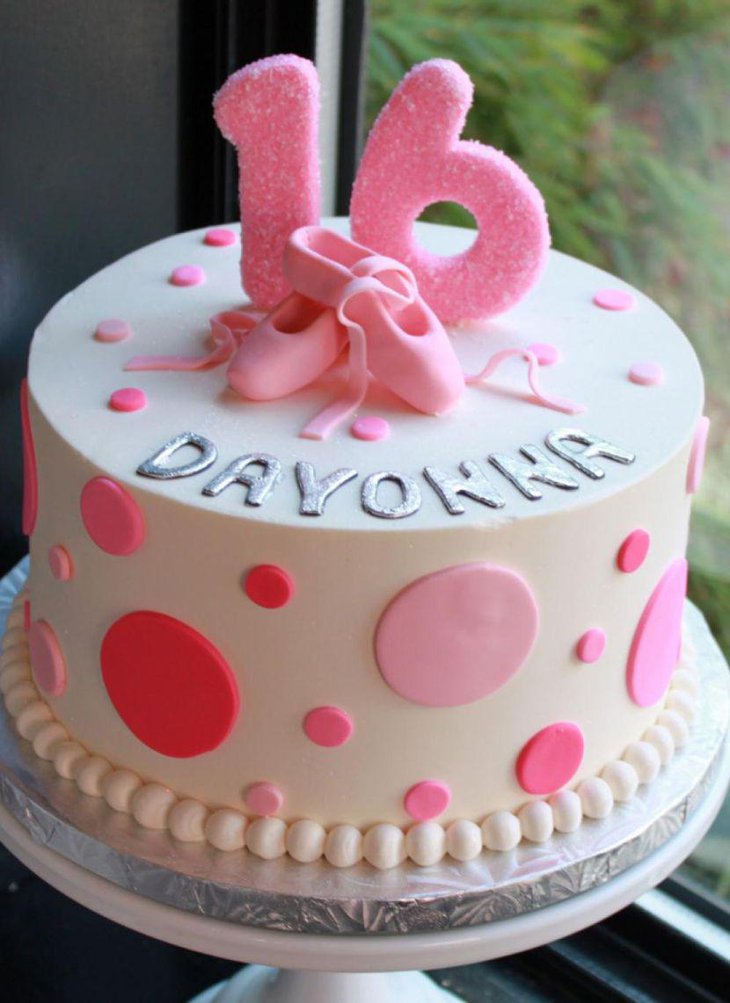 Elegantly Sweet Ballerina Birthday Cake
Image Credit: whippedbakeshop
Paris-themed Party Ideas
Is your daughter interested in travel and fashion? A Parisian theme might be just what you're looking for. Paris has always been an inspiration for embellishing party venues and tables. Create a fun, stylish atmosphere by making it a 'Night in Paris by the Eiffel Tower'. Use lots of hanging lights, Eiffel Tower replicas, and a cafe scene with soft pastels and pinks. Here we have showcased a few girly themed Parisian birthday party ideas in various hues and tones. Adapt the ones that you think suit your girl the best.
Extravagant Parisian Dessert Table
Image Credit: shutterfly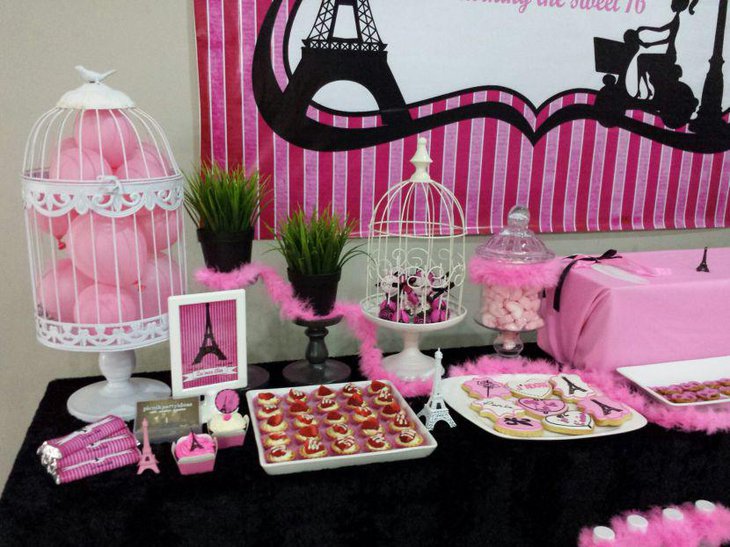 Pink and Black Paris-themed Dessert Table
Image Credit: wordpress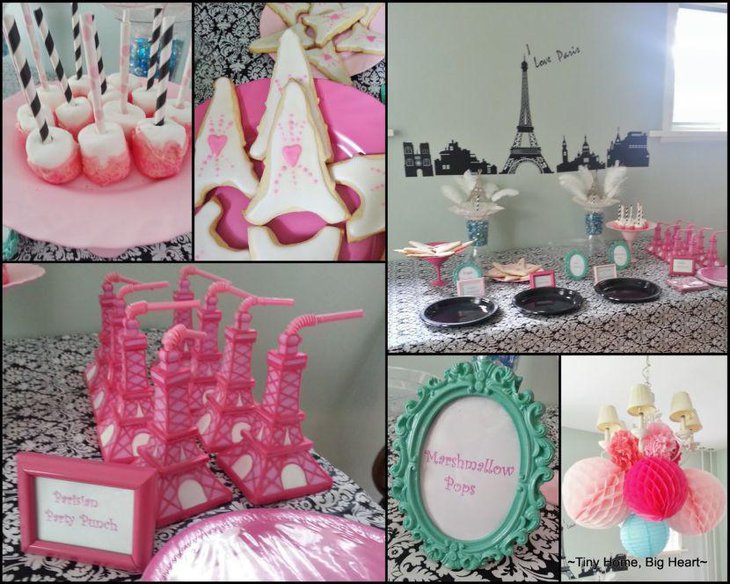 Wonderful Wall Art with Shaped Cookies and Themed Drinks
Image Credit: alyceparis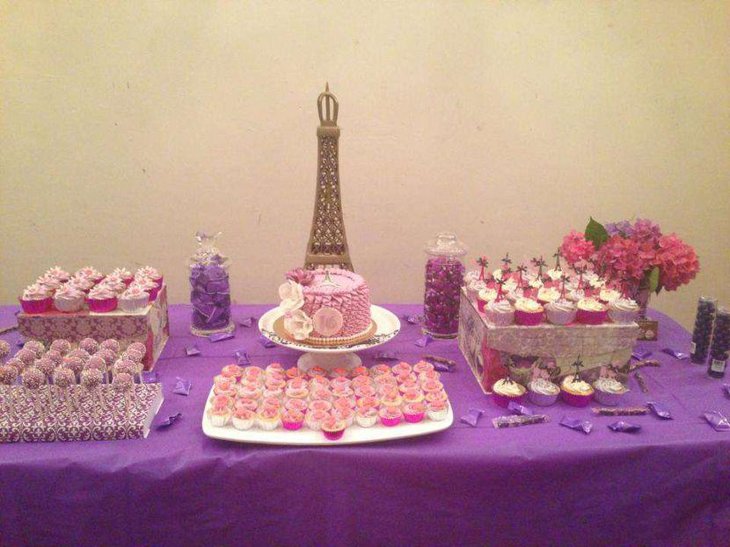 Elegantly Decorated Desserts with Eiffel Tower Replica
Image Credit: catchmyparty
Pink is the New Pink!
Pink is a favorite of young ladies. Use hot pink for a glamorous girl's party or soft to subtly celebrate your daughter's growth into womanhood. The examples below run the full gamut of pink possibilities.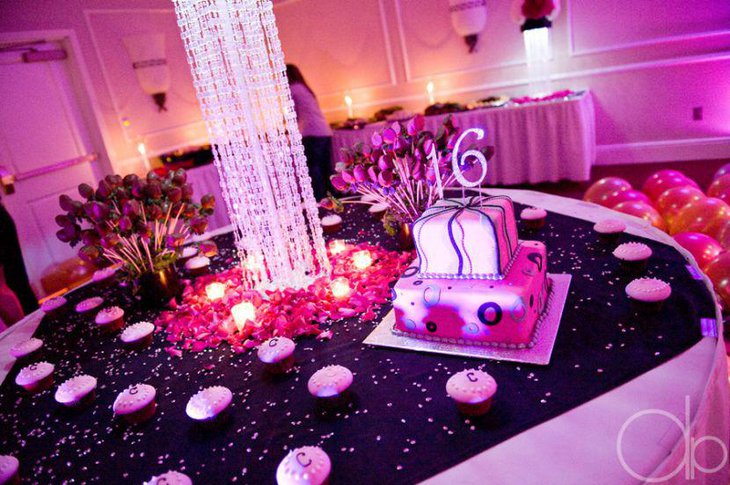 Glamorous Pink Sweet 16 Party Décor
Image Credit: pinimg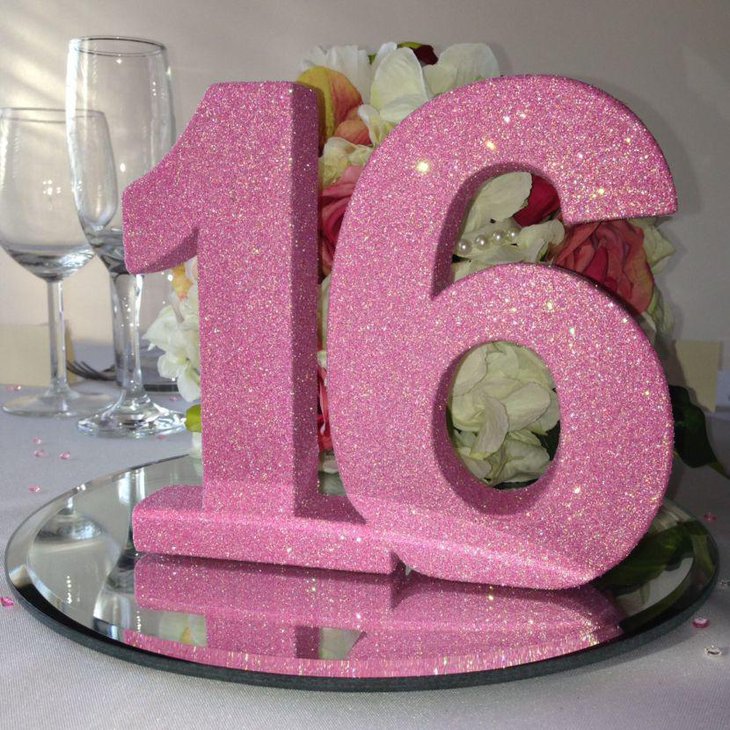 Bold Centerpiece Decoration with Subtle Floral Arrangement
Image Credit: etsystatic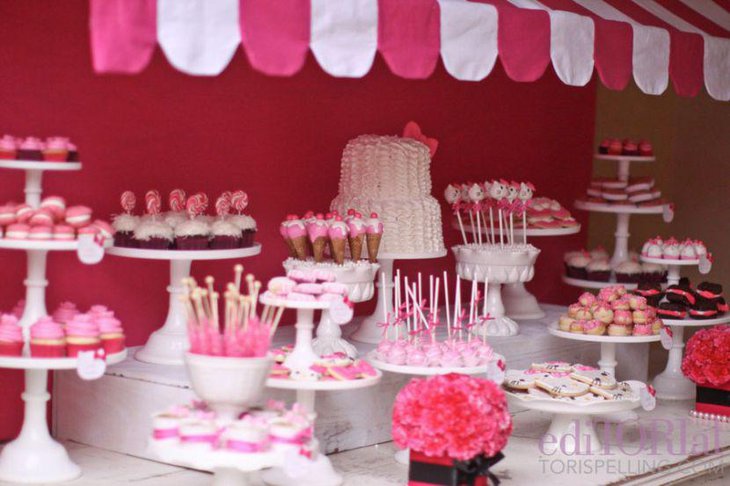 Pink and Red Sweet 16 Sweets Table
Image Credit: iheartnaptime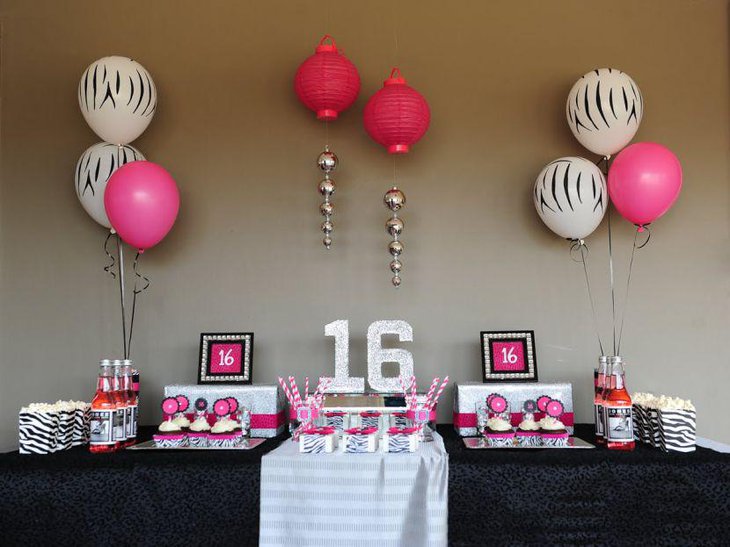 Pink and Zebra Snack and Dessert Table
Image Credit: ytimg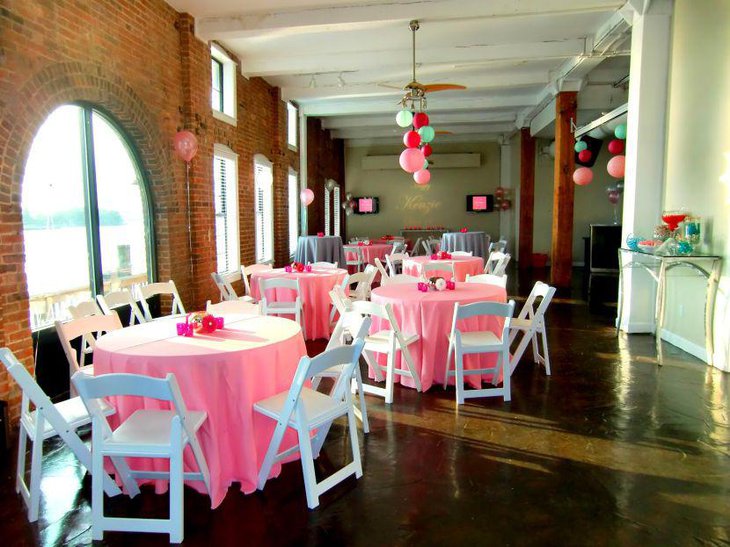 Pink and Pastel
Image Credit: blogspot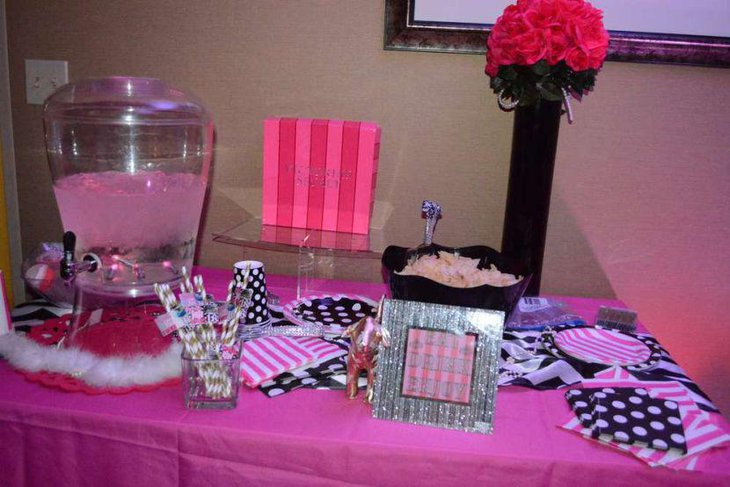 Pink and Black Snack Table
Image Credit: catchmyparty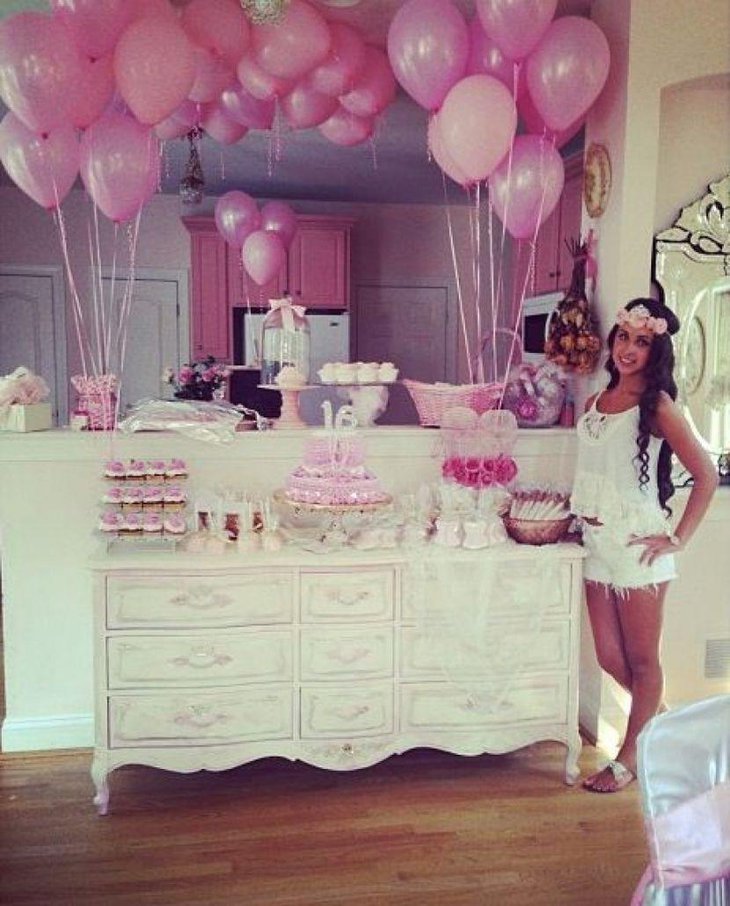 Beautiful White and Soft Pink Dessert Buffet
Image Credit: sweetsixteenpartyideas
Flower Ideas
The use of fresh flowers brings an air of importance and maturity to any event. Recognize the special occasion in you and your daughter's life with colorful floral centerpieces. They'll look beautiful, smell lovely, and add sophistication to the event. Pair them with balloons or cute stuffed animals for the perfect combination and girl and womanhood.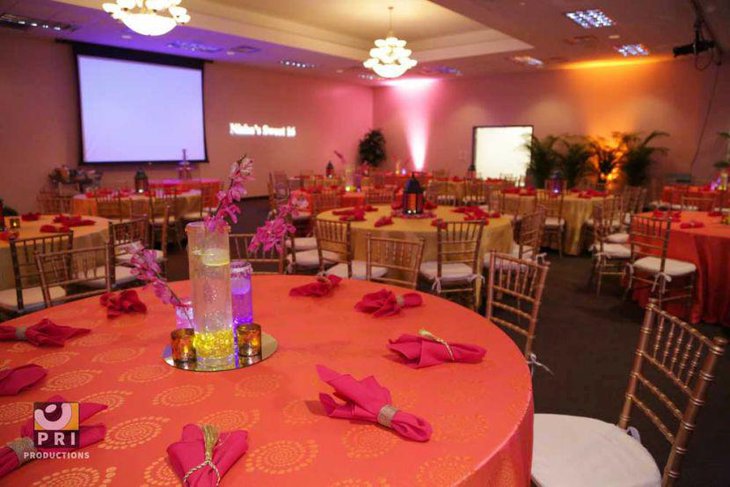 Lone Pink Flowers in Colored Vases
Image Credit: priproductions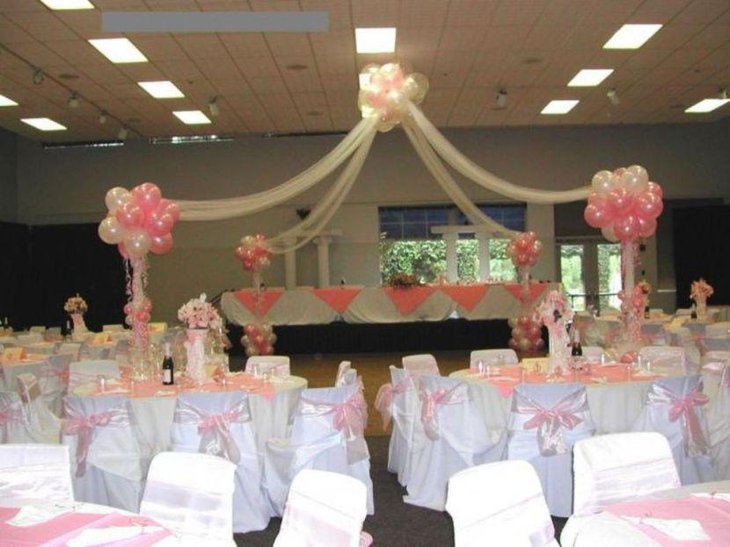 Floral Centerpieces with Balloons and Streamers
Image Credit: preptopost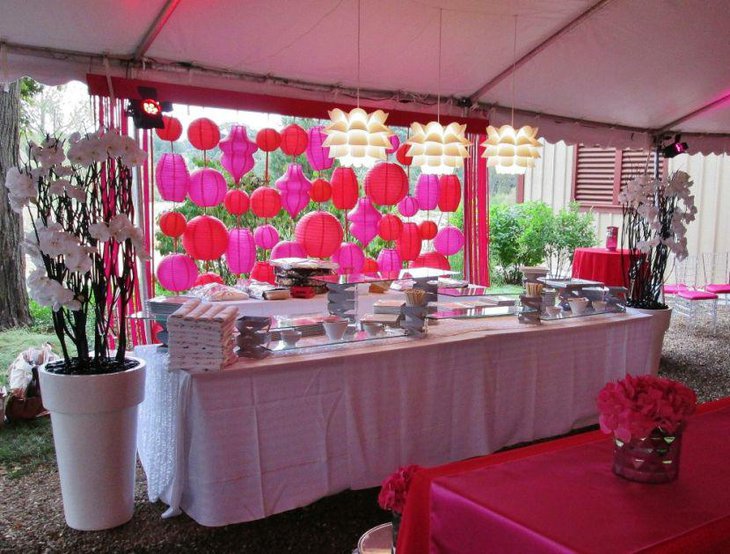 Large Florals with Paper Lantern Backdrop
Image Credit: flowermanager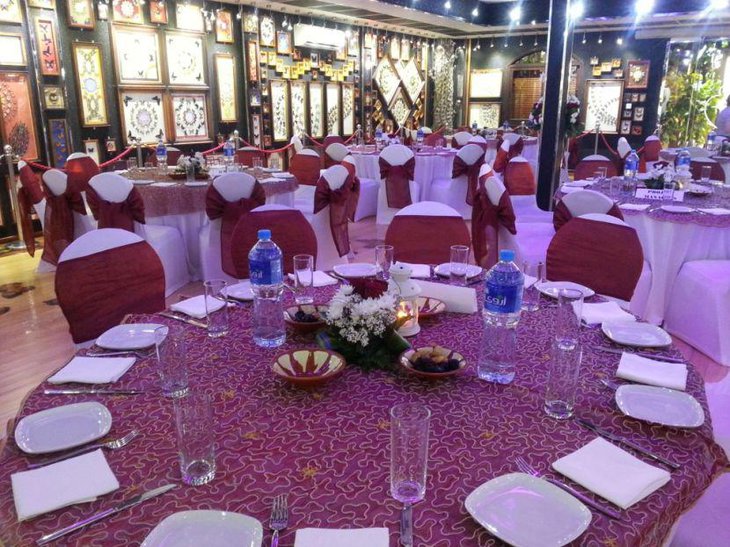 Low Floral Grouping with Candles
Image Credit: outdoorcateringdubai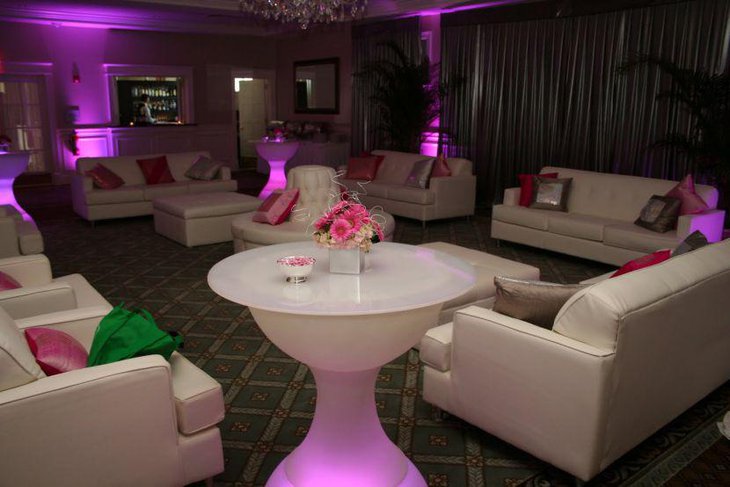 Bright Pink Floral Centerpiece Complementing Room Décor
Image Credit: blogspot
Music Theme Ideas
Does your daughter have a favorite band or singer? Does she play an instrument? If so, feature musical notes, instruments, and her favorite music. If she's in the school band, decorate in the band's colors. If she's a fan of music in general, print out pictures of old record players and past musicians.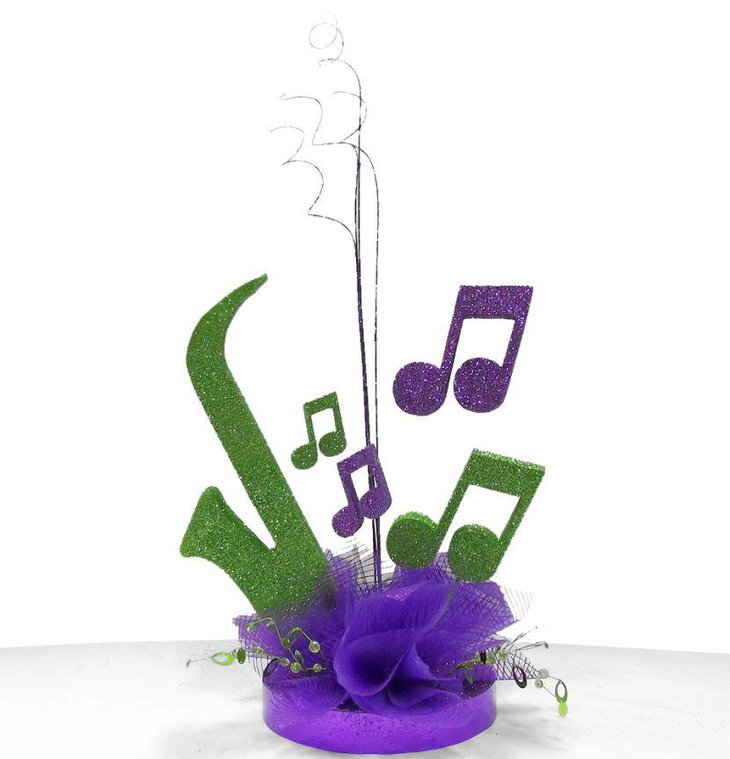 Saxophone and Notes Centerpiece
Image Credit: awesomeevent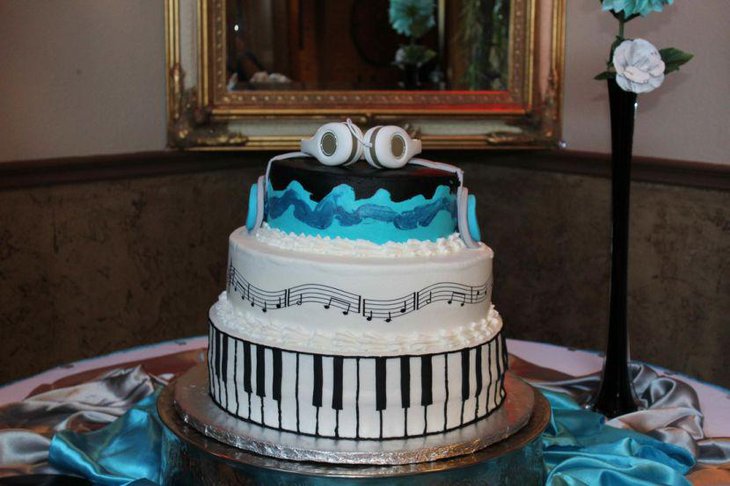 Piano and Headphones Cake with Gift Headphones Topper
Image Credit: victorseventroom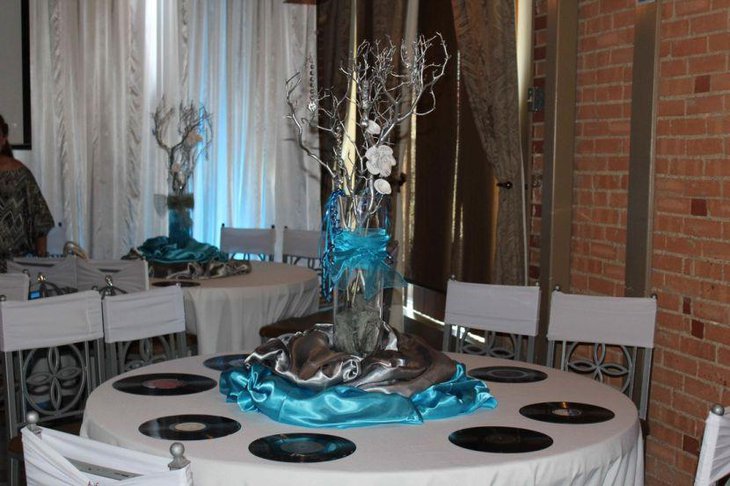 Record Place Settings
Image Credit: victorseventroom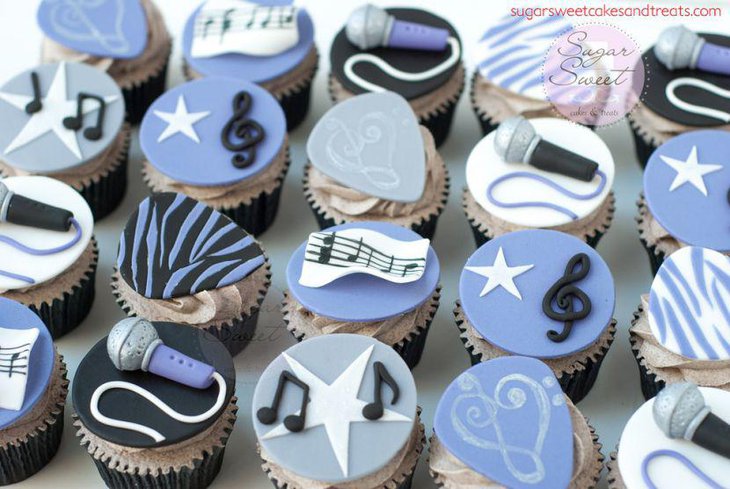 Notes and Microphone Cupcake Toppers
Image Credit: staticflickr
Stylish White and Blue Decorating Ideas
Blue and White are the serene, chic alternatives to pink and black. When you use this color scheme, you achieve a perfect harmony of strong feminine maturity and elegance like no other color scheme can. From decorations to desserts, these examples will give you ideas on how to incorporate blue and white into your daughter's Sweet 16 party.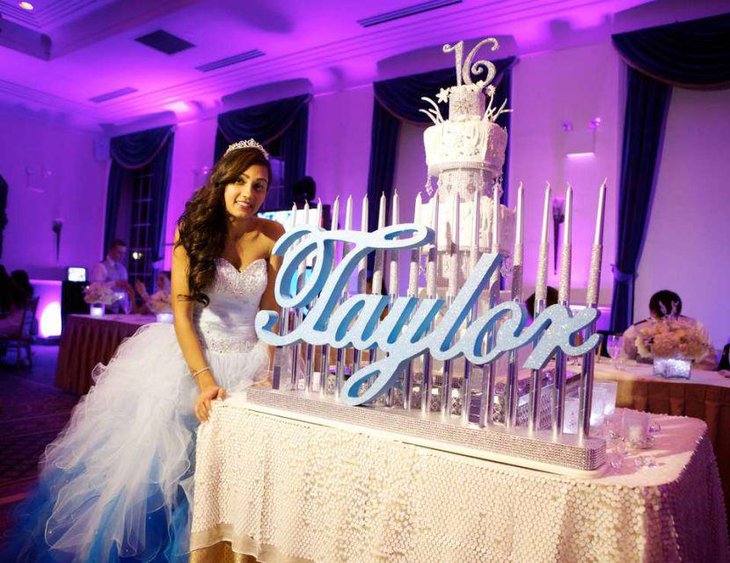 Blue and White Cake Table Decorations
Image Credit: pinimg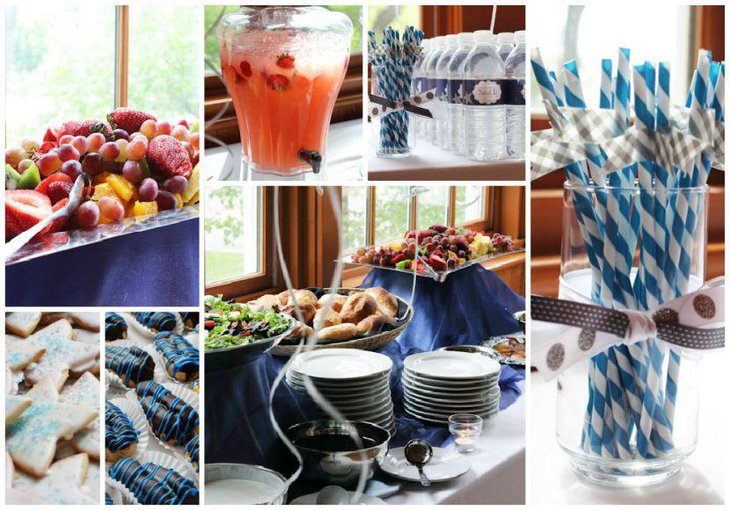 Blue and White Dessert Table
Image Credit: mypapercrush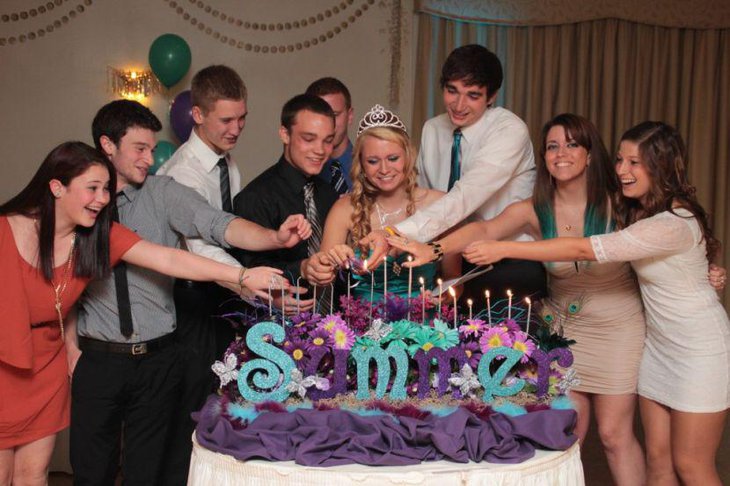 Blue, White, and Purple Table Décor
Image Credit: pinimg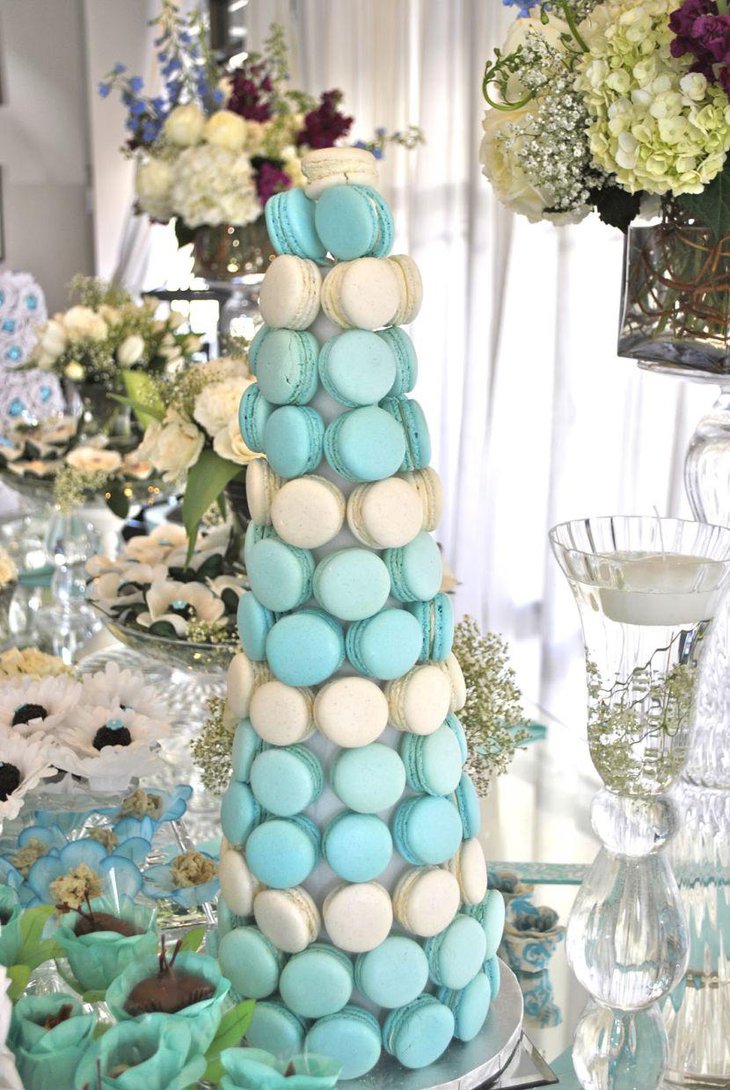 Blue and White Macaroon Tower with Floral Arrangements
Image Credit: blogspot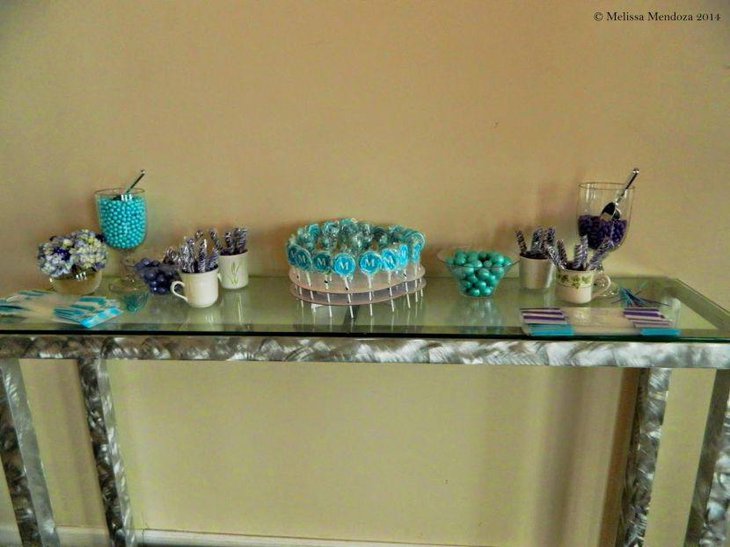 White and Blue Candy Table
Image Credit: blogspot
Sweet 16 Centerpieces
A girl's 16th birthday bash is one of the most memorable events of her young life. Make it magnificent with creative centerpieces. Add fun to the party by using flowers, candles, balloons, and paper crafts in new or odd ways. Placing candelabras in black will add a chic elegance to any table while neon centerpieces add a sense of excitement.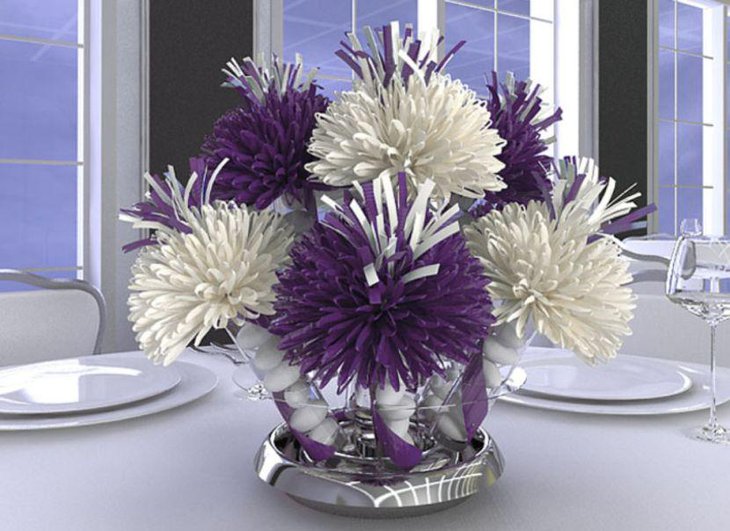 White and Purple Floral Centerpiece with Stones and Ribbon
Image Credit: preptopost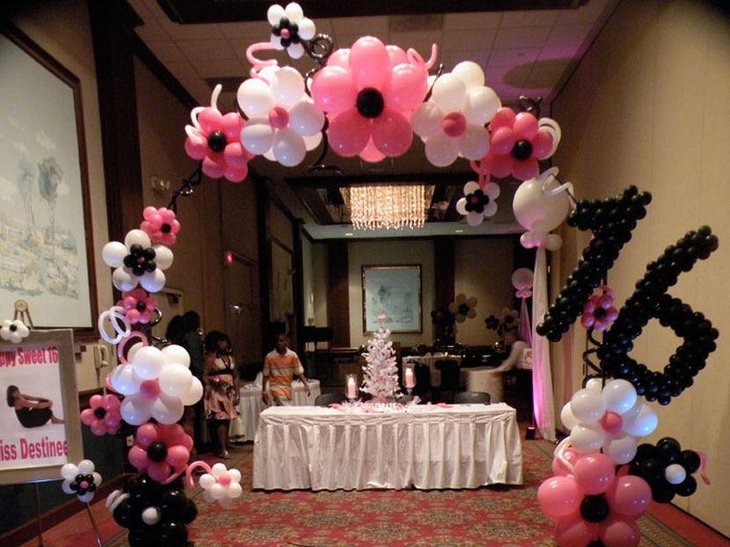 Pink and White Dessert Tree with Massive Balloon Arch
Image Credit: abovetheresteventdesigns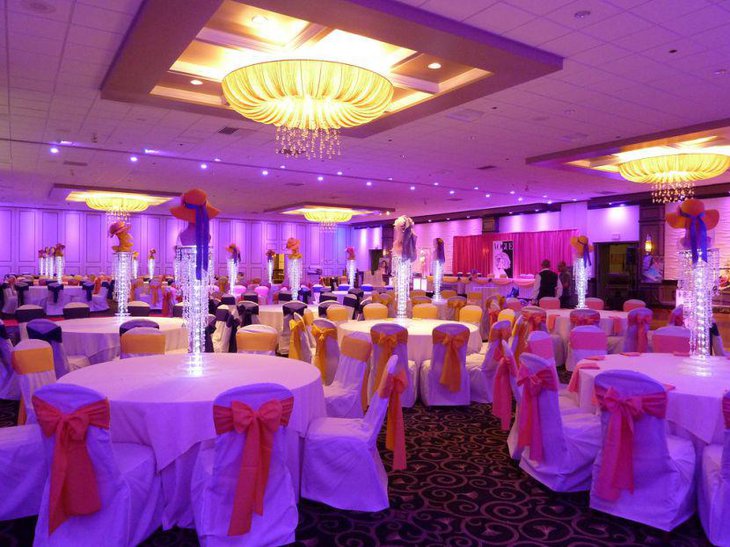 Vintage Hats on Lighted Stands
Image Credit: immocercle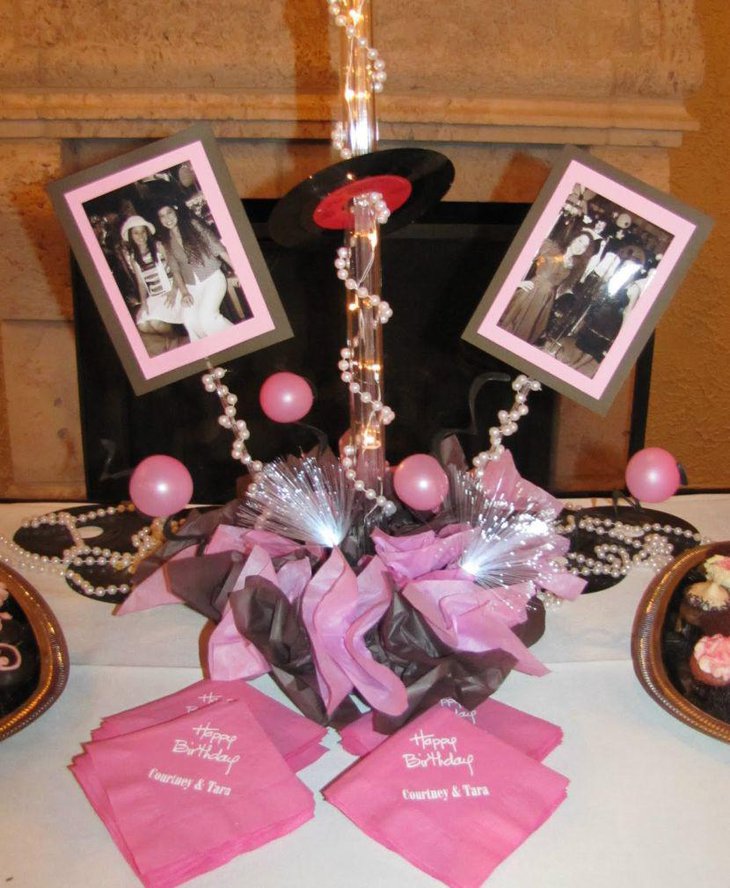 Record and Photos Centerpiece
Image Credit: ipassyou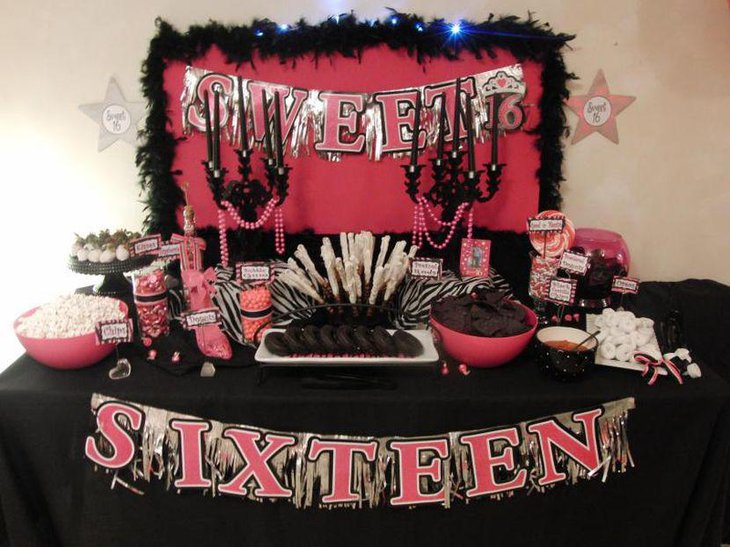 Black Candle Centerpieces for Pink and Black Theme
Image Credit: biyified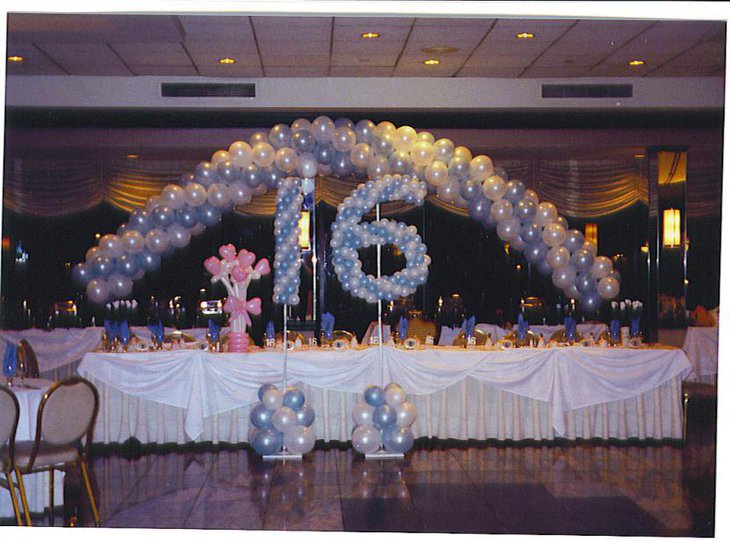 Beautiful Balloon Shapes and Arch
Image Credit: biyified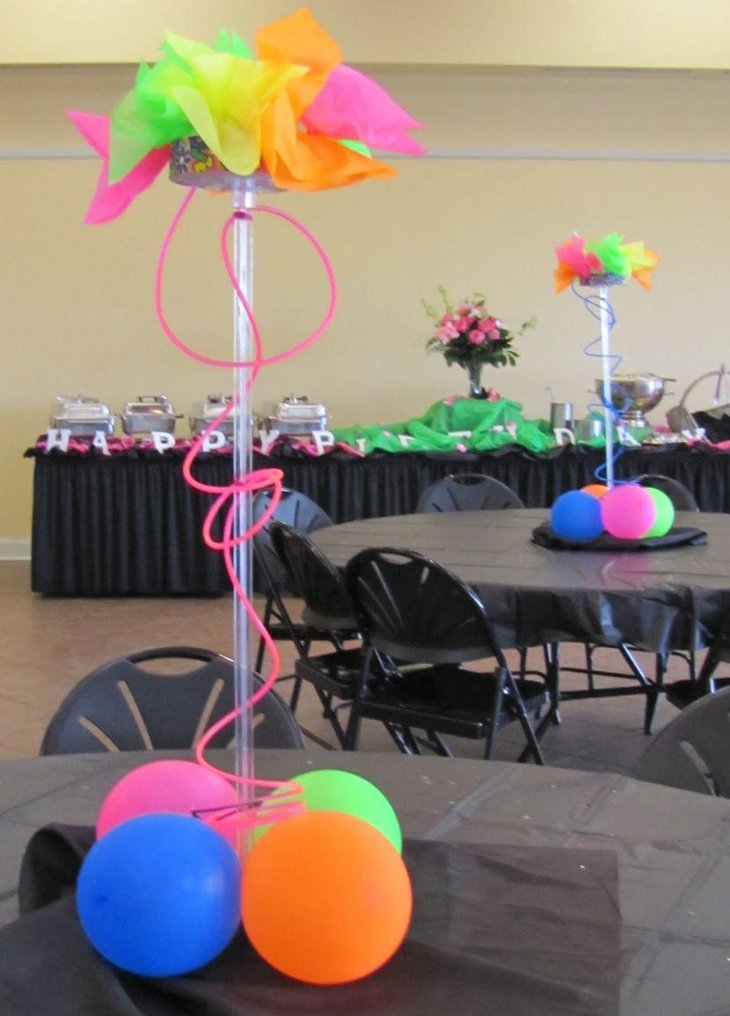 Fun Neon Balloons and Tissue Paper Centerpieces
Image Credit: blogspot
Turning 16 is a very special moment for any girl, and with these sweet 16 birthday party ideas, you're sure to create a ravishing soiree she'll always appreciate. Browse back through and decide which themes best represent your young lady's personality: travel, fashion, dancing, zebra print, soft pink, neon, blue and pink, music?